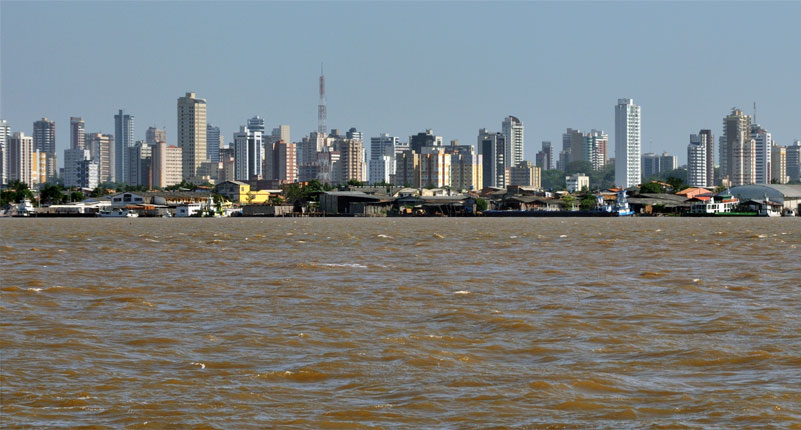 If you are thinking about traveling to Brazil, you should put Belem at the top of your list. This city is great for the couple that wants to get away, and it is also a good vacation destination for a family. You can enjoy the beautiful rainforest, the amazing wildlife, and a variety of sights to see. When you need to find a hotel, there is no shortage of venues to stay in while you are on your trip. Be sure to plan ahead so you can receive all of the necessities that you will need once you travel to Belem, including a Brazil Airpass. Learn more about this vacation location below, including the tourism.
History of Belem

Even though Belem is a city of Brazil, it did not start off that way. Before becoming a Brazilian city in 1775, Belem was a European colony; however, that has all changed, and Belem is now the capital of Para, in addition to being the largest city of state in this country's north. Belem is currently the 11th most populous city in Brazil.
Fun Fact: Belem is Portuguese for Bethlehem.
What to do in Belem
There are a variety of things to do – and see – while you are on vacation in Belem. You could visit some of the historical venues and monuments, or you can tour some of the areas in this city to experience the Belem culture. There are art museums, cathedrals, and parks to visit when you take your trip to Belem. Some of the must-see attractions in this Brazilian city include: the Emilio Goeldi Museum, Para Religious Art Museum, and the Catedral Metropolitana de Belem. You could also take a trip to Algodoal Island, or tour the old prison, Espaco Sao Jose Liberto.
You could also visit Mangal das Garcas while on vacation in Belem. While visiting this park, you could enjoy the wide range of herons, in addition to the other birds you will see while touring the park. The Amazon Rainforest should be on your must-see list when you travel to Belem. If you want to go shopping, be sure to visit the Boulevard Shopping Center; there are a variety of boutiques and shops to visit. If you travel to Belem during the month of October, you could attend one of the largest religious festivals within the world – the Cirio de Nazare.
Regardless of what you decide to do while on vacation in Belem, you will almost always find a venue, sight, or attraction that is fun, full of history, and well worth the time set aside while on your trip.
Hotel Accommodations
Finding hotel accommodations in this vacation spot is not difficult to do; simply narrow your choices down based on the amenities and options that you prefer. Some of the hotels are minutes away from downtown Belem, offering you a great view of the Republic Square. You can choose venues that have restaurants inside of the property, for those days that you prefer to dine in a restaurant at the hotel, instead of venturing out into the city.
The hotels that most tourists prefer when they travel to Belem include: Altis Belem Hotel & Spa, the Radisson Maiorana, the Golden Tulip Belem, and the Hilton Belem. These are just some of the many hotels that you could stay in while on your trip to this Brazilian city.
Weather in Belem
Regardless of when you travel to Belem, there is always a 60 percent chance of rain. This Brazilian city does have months when it is drier, in comparison to the wetter times that this rainforest experiences. If you travel between June and November, this is considered the dry season, while December to May is generally considered wet season.
Traveling in Belem
You can find flights to Belem if you are traveling from the United States, Canada, and many other locations around the world. Before you schedule your flights and receive your tickets, you will need to obtain a Brazil Airpass. If you book travel through a travel agency, your agent will help you secure a Brazil Airpass. This will save you lots of money when traveling between the different Brazilian cities, in order to get to Belem. The Brazil Airpass must be purchased outside of Brazil.
Choose Belem
When you plan a trip to Brazil, Belem is a great choice. You can take in the amazing scenery in this city, and enjoy all of the tourist attractions, as well as the rich culture that this beautiful city has to offer. Enjoy the monuments, parks, restaurants, shopping boutiques, and a variety of entertainment while vacationing in Belem.