Be Adventure Ready in Mateiros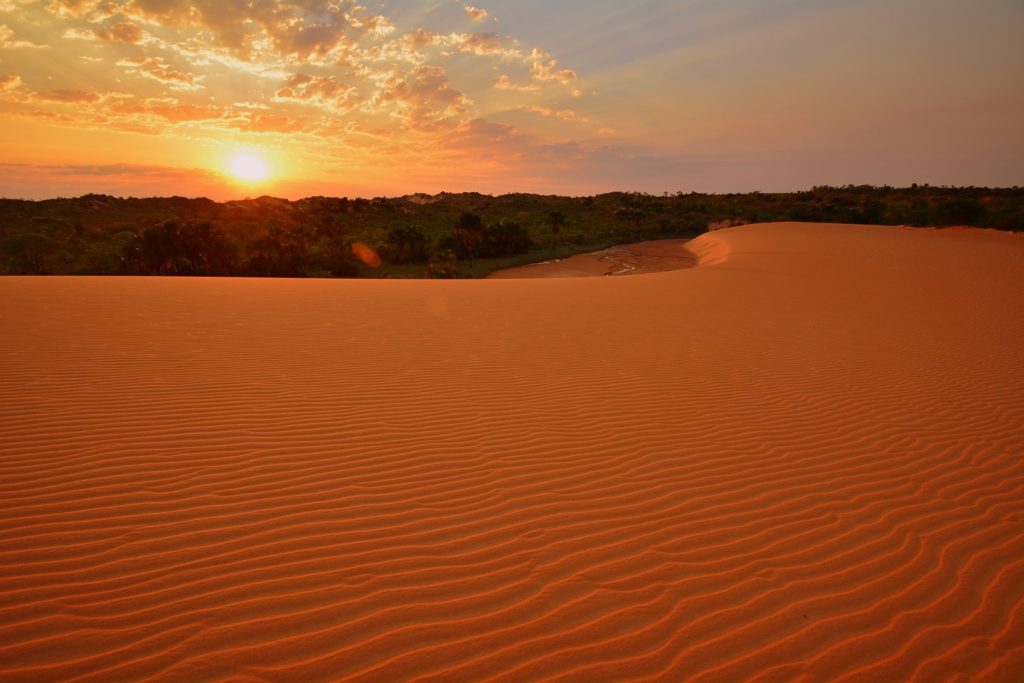 Be adventure ready, just breath slowly, in and out and you will fine at Mateiros, Brazil. Mateiros is the easternmost city of state Tocantins in Brazil. It is bordering with state of Piaui. The municipality is situated in the micro region of Jalapao. It covers a part of the 707,079 hectares of serra Geral do Tocantins Ecological Station, which is a strictly protected conservation area created in 2001 to preserve an area of cerrado. It has a part of the 724,324 hectares Nascentes do Rio Parnaiba National Park, which was created in 2002. Other than these It also covered the 158,885 hectares Jalapao State Park, which is also fully protected conservation unit created in the year 2001. The above state parks undoubtedly makes this hottest adventure destination spot of the state.
The city of Mateiros is located 300 km far from palmas (Palmas is the capital city of the state of Tocantins, in central Brazil).When you arrive at the place you will find the many options of accommodation with modest infrastructure, with options of camping and inns. There are also restaurants with homemade food, choose from the one, and relax a little and boost up yourself for the coming adventure. The main attraction of the place is its nature.
Mateiros is home to one of the greatest adventure destinations in the country, the Jalapao State Park. Recognized nationally and internationally for its beautiful landscape and clear waters, orange sand dunes, waterfalls , large plateaus and many rare species of plants and animals, such as toucans, deer and jaguars. It is an area that is difficult to access, its nature is well preserved and almost untouched by humans. The main attractions in the Park are the waterfalls Velha and Formiga.
Another great natural attraction in Mateiros is the Fervedouro. Situated in midst of the white sand, you can find there a small pool of bubbling crystal clear blue water, surrounded by the green banana trees. There is a lot of pressure in the area, a phenomenon called up-welling, which prevents the body from sinking while swimming and diving. A very pleasant and fun experience that is worth the visit.
In Mateiros there is a village know as Mumbuca Village, formed by calungas – a name assigned to the descendants of African slaves. There you can see handcrafted item made by the Africans such as golden grass, a golden color plant, typical of the region, almost metallic in appearance. The golden grass straw is used by skilled craftsmen to make pieces such as baskets, handbags, necklaces and beautiful decorative objects, which you can by as souvenier, during the end of the tour.
How to reach:
Personal or rental vehicles:You can rent a car in Palmas to get to Mateiros. The main access to the town is by the TO-255 highway.
Point of attraction