Visting the Nature Reserve of Brazil – Sao miguel do Gostoso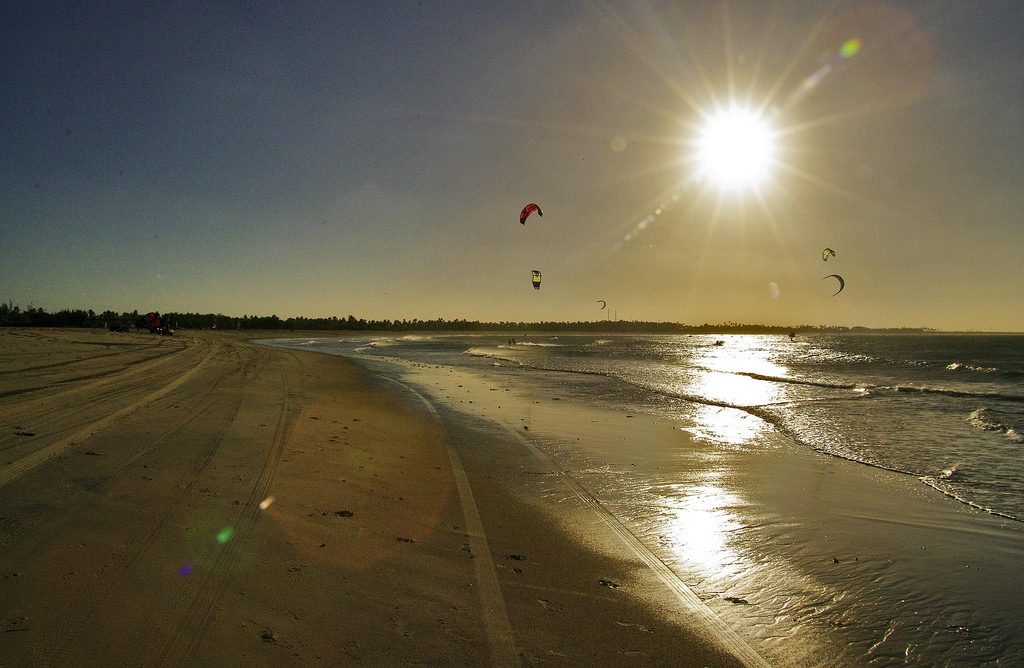 One of the best things about visiting any location is to get familiar with a new place, local people and their life. It is fascinating to discover what makes each and every country unique. Brazil is a place that is well known for its beaches, music, food, carnival, intriguing culture and a vibrant ambience. But have you ever imagined the most diverse place of the earthalso have some most beautiful unvisited nature reserve of Brazil.
If you are planning for a short vaccation to Brazil any time soon, or if you are are localite of Brazil, we like to recommend you to consider Sao miguel dos gostoso for this vacations. When you will visit the place you will discover that there is fewer crowd, fresh breezes, and pristine beauty.
Sao Miguel dos Gostoso previously known as Sao Miguel de Touros is a municipality in the state of Rio Grande do Norte which is situated in the Northeast region of Brazil. Sao Miguel do Gostoso was founded on 29 September 1884. On 16 July 1993, the beachfront town of Sao Miguel split from the municipality of Touros.
Tourism in Sao Miguel dos Gostoso
In 1989 the city only had one Pousada also know as local Bed & Breakfast. Today Sao Miguel do Gostoso has grown its infrastructure for tourism to approximately 25 Pousadas, a variation of bars and restaurants and two world class kite and wind surf schools are established here. The place is famous for its pristine white, palm tree lined beaches and its perfect wind conditions for kite surfing and windsurfing, attracts a growing number of tourist, professional and amateur kite and wind surfers from all over the world. Sao Miguel do Gostoso was 26 April 2009 predicted to become the number 1 destinations for future tourism in the state of Rio Grande do Norte, outside the main capital Natal.
Sao Miguel do Gostoso has an impressive natura reserve, It is 120 km far from Natal, the capital of the State of Rio Grande do Norte.
This peaceful and charming fishermen village attracts couples, families and group of friends that are willing to rest in beautiful beaches.It has Tourinhos Beach which has an interesting rock formation and calm waters, which is a good place for diving. Maceio Beach is also there, it is well known for as it doesnt generate any tides, which makes it almost desirable for a relaxing.
If you enjoy the kite surfing spprts then, Ponta de Santo Cristo Beach is the perfect point. The sky and the sea gets really colourful with all the sails from all around.The town is located at the tip of continent so you can witness the splendid sunset from Xepa Beach. Other than the beaches Sao Miguel do Gostoso has many other attractions such as horse or bicycle riding, local handicraft shops where you can buy souvenirs made for your loved one like, handcrafted things, sclupture and perfectly embroidered towels.
After your shopping you can visit the one and only church of the place, the Church has its own history and culture.Prior to you visit to Sao Miguel do Gostoso you can book hotel, you can find all types of accomodation from lodges to cottages, various choices of seafood dishes and the exotic and refreshing drinks.
Visit the un touched fresh place to enjoy the unforgettable trip.
How to get there
Before the 1960s, people use to access the place by riding on horseback, due to the lack of roads. In the 1960s the road system BR-101 and RN-221 were constructed to improve the access between Natal and Sao Miguel do Gostoso. As a result of these highway constructions Sao Miguel do Gostoso is easily accessible now.
1.Plane/airport:Natal International airport is the nearest airport,it includes national and international flights and it is 99 km far from Sao Miguel do Gostoso village.
Personal or rental vehicles:You can get to Sao Miguel do Gostoso by car from Natal. Go through BR-101 road.
Taxi:You can get to Sao Miguel do Gostoso by taxi from the airport in Natal.
Things to do inSao Miguel do Gostoso:
Kite surfing
Strolling
Sunset view
Wind surfing
Points of attraction:
Torous Lighthouse
Xepa beach
SaoMiguel church
Maceio Beach
Ponto da santo
Tourinhos Beach