A Tour to Tranquil Tamandare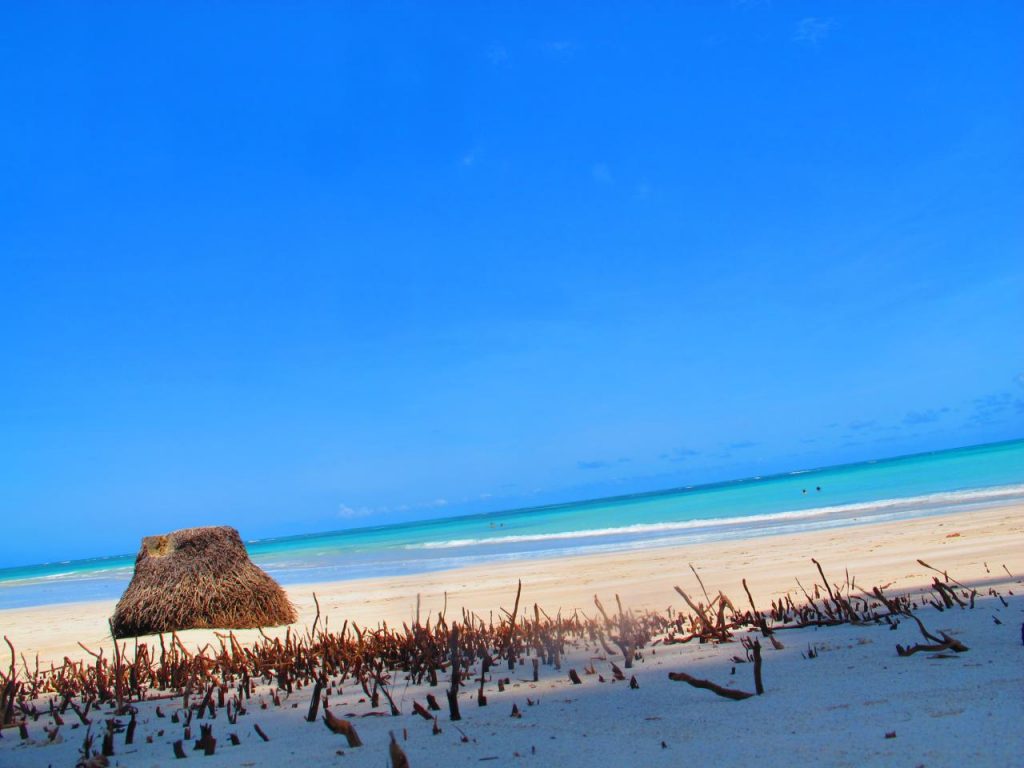 Did you know that there is this place called Tamandare, hidden somewhere near Recife? Never did we, before visiting this amazingly remote and peaceful place situated in our very own country Brazil.
Needless, to say that Brazil is full of hidden treasures, and we are revealing these treasures in front of you all, blog after blog. Now we are excited to break another name from our rare list of never seen before places, and this time the name is "Tamandare".
Off course Brazil is well known for its coast and beaches but this place is something authentic and untouched. Tamandare is a coastal municipality which is located 103 km far from the south region of Recife, which is the capital city of the state of Pernambuco in the Country Brazil.Tamandare consist the part of strictly protected Saltinho Biological Reserve, which is spread in an area of approx 562 hectares i.e. 1,390 acres, the biological park is created in 1983, and then it got preserved under the protected section.
The main sources of income of the inhabitants are majorly based on tourism, artisanal fishing, food and beverage industry and agriculture. As it is a coastal place coconut is most grown fruit here. Most of its part comes under Atlantic forest, hence seeing lush green vegetation everywhere is obvious, but what makes it different is its Beaches.
There are four major beaches in Tamandare which are given below:
Tamandare Beach: It is 2 km long beach, you can reach here from Receif and Cararu.
Boca da Barra: This beach is a low tide beach, which makes it suitable for swimming, and other water activities which demands low tide and still water. You can see mangrove forest surrounding the beach as it comes in Atlantic forest.
Campas Beach:Again a low tide beach ideal for swimming, and long enough for evening and morning walks. If you want to enjoy the water sports you rent jet ski or boats.
Carneiros Beach: It is deserted remote beach situated in Tamandare, if you want to spend quality time with you bae, then this place is worth visit.
Including these 4 major and other small beaches, Tamandare has 16 km are which come under its beaches.
Tamandare urban area, offers many attractions for tourists. There are many high and low budget accommodation and shared houses, which are built using historical constructions, you can enjoy the seafood-from kiosk on the beach sidewalks. If you want to shop something as a memories, there a place named Casa do Artesao Craftsman's Home, from where you can but artisan work for your home.
Climate in Tamandare:
Being a coastal municipality the weather here always remains hot and humid with 25.3 c as as annual average temperature.
How to Reach Tamandare:
If you are a quick flyer, we will suggest you to travel to this place via plane. Nearest airport is Receif international airport from there you can take taxi or cabs.
If you want to enjoy the route to the fullest, then the best option is option roads to Tamandare, You have another option of public or private buses operating from Receif.
Points of Attraction in Tamandare:
Campas Beach
Santo Alexio Island
Guadalupe Beach
Natural Pools