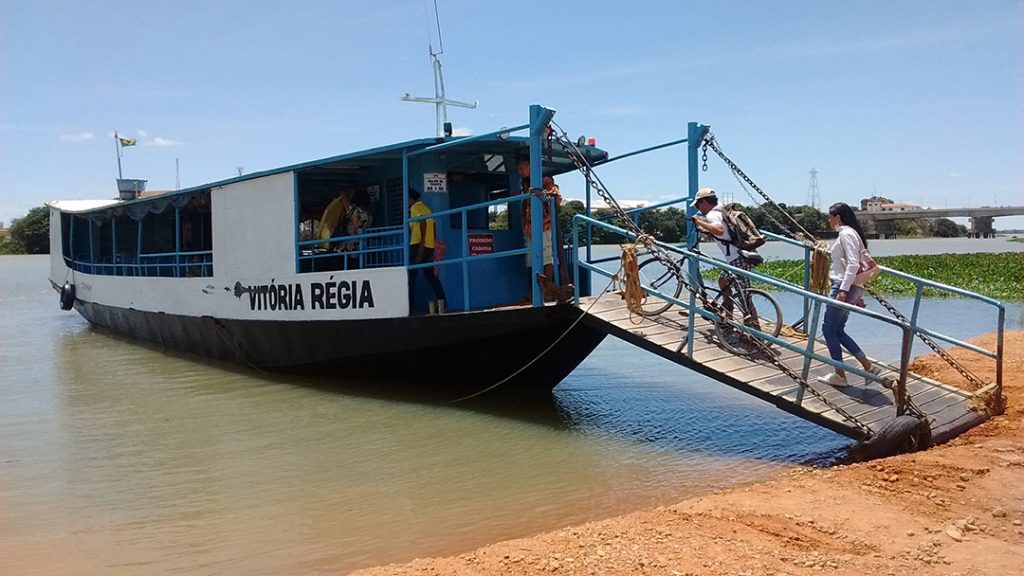 Petrolina is located in the southern part of the state of Pernambuco, in Brazil. The City is medium populated, According to a survey held in 2017 its population is 343,219 which resides in total area of 4,756.8 km², including rural and urban areas. This huge area makes Petrolina the largest municipality in the state by area.
Petrolina is on the left bank of the Sao Francisco River across from its twin city of Juazeiro, Bahia. The two cities, making up an urban area of almost 520.000 people, from both the areas are connected by a modern bridge. The main economic of Petrolina is based on agriculture majorly fruit farming.
The name of the city is formed and dervied because it has huge rock formations and as the name suggest Petrolina or in poutugese Pedra Linda is known as Beautiful rocks. Petrolina has many major center of attraction but Sao Francisco River is one most visited among all. The river is key factor of development of the city, Whole municipality use the river water for drinking, irrigation, and rest household activities.
Other than this the Velho Chico which is one of the longest rivers in Brazil, also offers a variety of leisure options such as water sports and boat tours.Other than this you can visit Coracao de Jesus Church which us built in neo gothic style, it has impressive sacred images and made with stained glass brought from France. The Church is the oldest assets of the city, it was founded when the population Petrolina was only 5,000.Another thing which we recommend is Bododroma, which is a cuisine center where the main ingredient is the goat, a typical dish served in local restaurants. Once you reach the place you can taste local cuisine to please you taste buds.
Old Petrolina has so much to offer you can see colour ful houses, which will give you Italian vibes. You can see the historical architecture of the city, it has white sand, clear water island names as Rodeadouro. The island is 12 km far from Juazeiro in the state of Bahia.
At last you can visit Balneariode Pedrinhas, it is a beach surrounded with bars where you can enjoy night light and fresh sea food majorly fried fish.
How to Reach Petrolina:
Petrolina airport receives flights of different Airlines from different cities of Brazil. The nearest international airport is in Recife which receives flights from Frankfurt, Germany, Buenos Aires, Miami, Lisbon and Panama city.
If you are travelling by road You can get to Petrolina by bus from nearby big bus station. Make sure to check time table and route.
Point of Attraction in Petrolina:
Bododroma
Balneario de Pedrinhas
Anna da carncas art center
Rodeadouro Island
Sagrado Coracao de jesus church