worldcup packages – packages world cup Brazil

Brasil World Cup Hotel Packages
As of May 2013, the teams that will be playing in the World Cup in Brazil are still not defined, since the qualifying are still taking place. For more information about the qualifiers situation, you can visit FIFA's qualifiers page and see how each team is doing.
Since we still do not know which teams will be in Brazil for the mega sports event, at this point we are unable to offer any team specific packages. However we understand that like for any other major sports event, the later you book your trip, the more expensive can become. That is why at this point, we are offering hotel packages during the world cup in Brazil.
The packages listed with prices below are for hotel accommodation in Rio de Janeiro only, because that is the one destination most people want to stay. But we can arrange for hotels in other venue cities in Brazil.
The Venues:
Porto Alegre, Curitiba, São Paulo,
Rio de Janeiro, Belo Horizonte, Brasilia,
---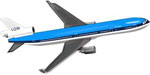 Flights to Brazil and inside Brazil during the event.
All Airlines only sell tickets with a maximum of ELEVEN months of advance, therefore we will only be able to book flights to Brazil and domestic flights inside Brazil around July 2013. By that time, however, the teams will not be known yet.
The final draw which will determine where each qualified team will play will take place on December 06, in Bahia, Brazil.
If you would like to travel to Brazil, regardless of which teams will be playing or where, then as soon as the flights become available on the airlines reservation system, (sometime in July depending on your particular travel date), we will be able to make flight reservations for you.
At brol.com, we will be able to issue your international ticket to Brazil, if you are departing from the USA or Canada ONLY.
Domestic tickets inside Brazil and Brazil airpass (for several flights inside Brazil) on TAM Airlines and GOL Airlines we will be able to issue your tickets or Airpass.
These are the hotel packages for Rio de Janeiro that we have available for sale
Prices are for hotel, daily breakfast and taxes only. Game tickets or flights are not included.  As game tickets become available, we will be able to offer them for sale.