book_hotels – Book hotels in Brazil, Rio de Janeiro, Sao Paulo, Salvador, Fortaleza, Foz do Iguacu, Lodging, Hostel.

These are some of our Favorite Hotels in Brazil. You can also search for other hotels on the left search box.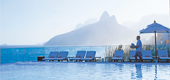 Hotel Fasano Rio de Janeiro
Envisioned by Phillipe Starck and realized by Rogerio Fasano, the hotel is a maze of architectural wonder.  Everything has been thought out to reverberate the glorious Bossa Nova era.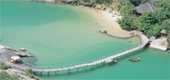 Ponta dos Ganchos Resort, Santa Catarina
Located on a privately-owned peninsula between picturesque fishing villages, making it one of the most exclusive beach resorts in Brazil. This romantic hideaway has only 25 sophisticated and charming bungalows in perfect harmony with the local environment.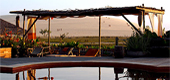 Vila Kalango, Jericoacoara, Ceara
Considered one of the best pousadas in Brazil, Vila Kalango was built using local materials on a rustic, yet confortable style. It has only 24 guest rooms, and a large common area and pool located just steps from Jeri's famous sand-dune.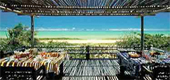 Pousada Estrela D'Agua, Trancoso, Bahia
Rustic and sophisticated, this pousada is located in one of Brazil's best beaches, Trancoso.  Comfort, refinement and great service are ofered by the pousada, which is a member of the famous Relais & Chateaux association.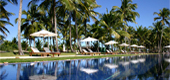 Txai Resort, Itacare, Bahia
Located in Itacaré, on the sunny coast of Bahia, Txai is a stylish resort that offers its guests a sophisticated and relaxed ambiance, confortable bungalows and delicious local and international cuisine. Ativities includesurfing, riding, rafting.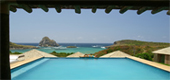 Pousada Maravilha, Fernando de Noronha, Pernambuco
Previleged located on the island, Maravilha offers its guests a great  view of the atlantic ocean, unparaled service, sophistication and comform on its only 8 private, beaultifuly decorated bungalows.