Number of Boeing 747 cargo in flight impresses
If aviation is mourning the end, ever closer, of the operation of the Boeing 747 in the passenger version in the fleets of many airlines, the same cannot be said about the cargo versions of the classic and successful Jumbo.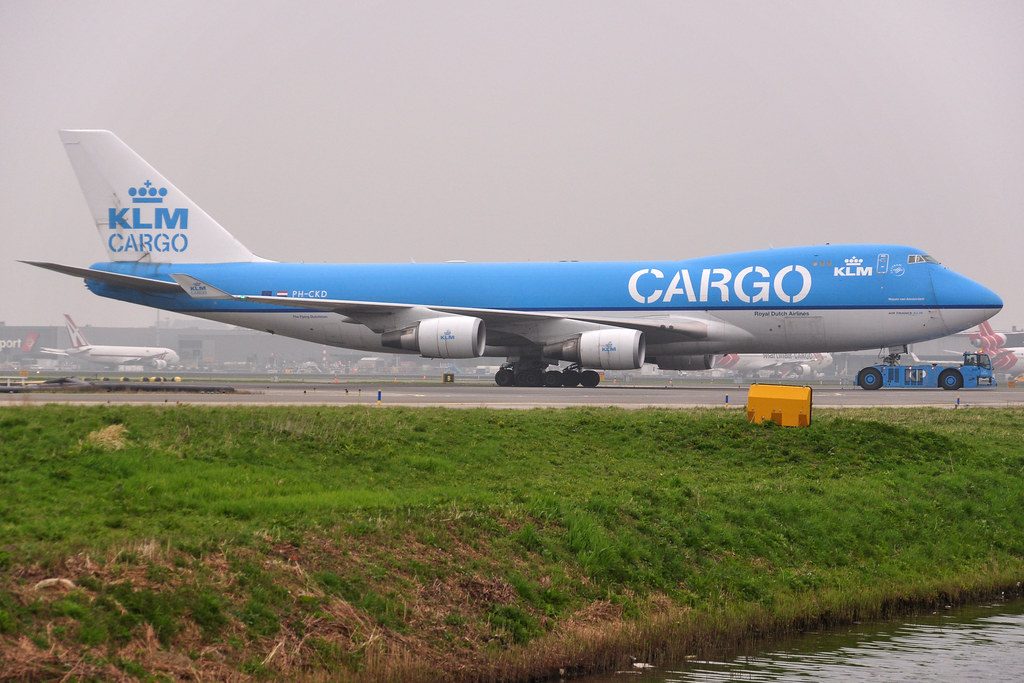 As you can see in the two images below, captured on the night of this Thursday, April 2nd, through the application of a filter to view only 747 family aircraft on the FlightRadar24 website, the model still has a fundamental role in the aviation scenario of charge.
The images are complementary, dividing the world into two parts. The right margin of the first image continues on the left margin of the second, and the same goes between the right margin of the second and the left of the first, completing the world tour: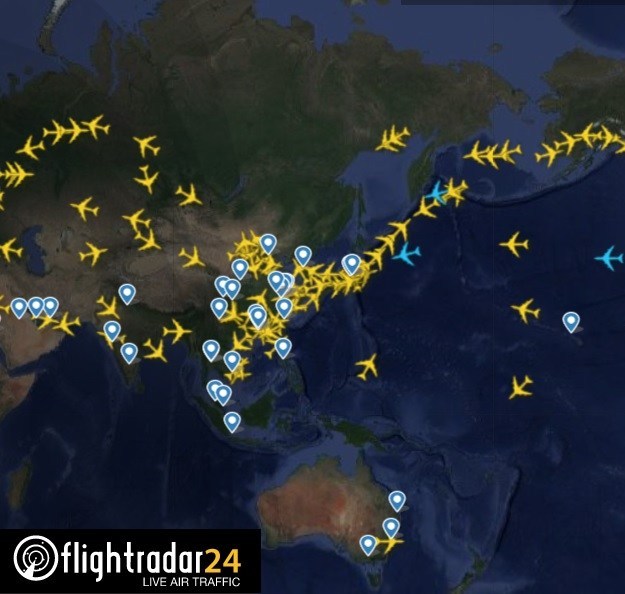 At the moment the images were captured, we surveyed each of the aircraft being tracked by the website. The numbers are impressive.
Given the very high demand for the transportation of medical supplies due to the COVID-19 pandemic, no less than 143 Jumbos were flying at the same time. And note this detail that we just said: "they were flying", therefore, none of the many who were on the ground loading, unloading or waiting for a next flight at the moment we made the survey do not enter this account.
Here are some interesting data revealed by the survey:
Only 8 Jumbos in the passenger version were in flight, and half of them (4) were 747-400 from the Spanish charter company Wamos Air. The other half were two 747-8I from Lufthansa, and another two 747-400, one from Lufthansa and one from British Airways;
No less than 23 different airlines were carrying out operations with Jumbos in the cargo version, with 84 flights with the 747-400F and 51 flights with the 747-8F;
The American Atlas Air was the airline with the most Boeing 747s in the air, in a total of 16 jets, being 13 of the -400F model and 3 of the -8F. Only Cargolux would be able to match the quantity by adding the other 3 from its subsidiary Cargolux Italy to its 13 flights. The following are Cathay Pacific and Kalitta Air with 13, and AirBridge Cargo with 12.
Next, follow the result of the survey that Thursday night, divided between the 4 Jumbo models found in flight.
Boeing 747-400 (passenger)
Total jets in flight: 6
Lufthansa: 1
British Airways: 1
Wamos Air: 4
Boeing 747-8I (passenger)
Total jets in flight: 2
Lufthansa: 2
Boeing 747-400F (cargo)
Total jets in flight: 84
ACE Belgium Freighters: 1
Air Atlanta Icelandic: 1
AirBridge Cargo: 3
Air China Cargo: 1
Asiana Airlines: 6
ASL Airlines Belgium: 1
Atlas Air 13
Cargolux: 6
Cargolux Italy: 2
Cathay Pacific: 2
China Airlines: 10
Kalitta Air: 13
Korean Air: 2
Martinair (KLM Cargo): 2
Polar Air Cargo: 4
Rubystar: 1
Saudia: 2
SF Airlines: 2
Silk Way West Airlines: 3
Singapore Airlines: 4
Sky Lease: 1
UPS: 4
Boeing 747-8F (cargo)
Total jets in flight: 51
AirBridge Cargo: 9
Atlas Air: 3
Cargolux: 7
Cargolux Italy: 1
Cathay Pacific: 11
Korean Air: 4
Nippon Cargo Airlines: 4
Polar Air Cargo: 3
Silk Way West Airlines: 3
UPS: 6