Norwegian airline listed as the most fuel-efficient airline, British came least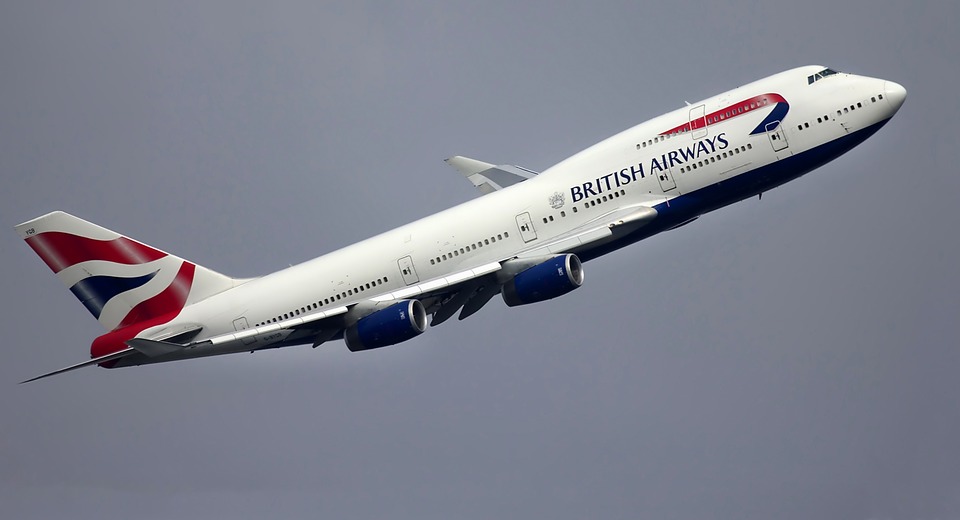 Passengers please fasten your seat belts! But beware if you are environmentalist and if travelling via British airways. British airways are listed as the least fuel-efficient airline by a new report.
According to a research done by International council on clean transportation (ICCT), The British airline was ranked bottom in the 20 transatlantic carriers. It is estimated that the carrier burns 63% more fuel per passenger per kilometer than the other top-rated airline services and one of them is Norwegian airlines which came first in the list.
The report released on Tuesday show the efficiency of fuel across the 20 airlines flying the most passengers across the Atlantic in 2017 has increased by 1% since 2014, but the large, ageing aircraft, such as the 747, were holding the industry average back.
From the year 2019 aviation industry will begin monitoring their carbon emissions as part of a landmark agreement to cut air travel pollution by year 2050. Out of these eight airlines including UK airways Thomas cook, virgin Atlantic boosted better fuel efficiency than the average due to this they both are ranking 5th in the list. Virgin airways last year stated that fuel efficiency is their utmost priority and monitored policy.
The list of eight most fuel-efficient planes includes:
Airbus A350-900
Boring 787-9
Boeing 787-8
Airbus A330-300
Boeing 757-300
Boeing 777-300ER
Boeing 737 MAX
Airbus A321
The International council on clean transportation (ICCT) highlighted the new fuel efficiency of above-mentioned planes used by Norwegian and Virgin airlines.
A research found that Norwegian is WOW airlines has good fuel efficiency because they are low cost, long haul airlines and they offer fewer premium seats and higher passenger density. Business class and first-class seats are estimated 2.7 times more carbon intensive as compared to economy seats.
The US based not for profit organization said that "the estimated gap between the most and the leastfuel-efficient transatlantic airlines widened from 51% in 2014 to 63% in 2017", it also mentioned that how the Norwegian fuel efficiency increase on the other hand British efficiency decreased.
They added that the "BA flew more than half of its departure on inefficient Boeing 747 and Airbus A380 aircraft, leading to an average aircraft fuel burns eight% points higher than the industry average. These aircraft also have a lower seating density compared to the rest of the industry". The report said that BA is planning to buy more A380's which are worlds largest passenger aircraft with four engines and upper deck. This will give the experience of premium flying but not increase the fuel efficiency which is again a reason of environmental degradation. BA is also known for its 32seater business only airbus A318 that flies between London and New York John F Kennedy on weekdays.  A318 is thought to be the most fuel inefficient flight across the Atlantic.
A spokesperson from BA said that "we are investing heavily in modern, fuel efficient aircrafts including 787 and A350, and by 2020 we will have received more than 100 new fuel-efficient aircrafts. We are well on course to deliver a 25 % improvement in carbon emissions reduction by 2025".
Norwegian airline CEO Bjorn Kjos said that "The most important thing an airline can do for environment is to invest in new aircrafts which use the latest technology to be as fuel efficient as it is required.
"our strategy is to have a modern fleet not only for business and customers but also for environment and this planet where we live. He added that our name and recognition in the list of ICCT signifies that we are moving in right direction.
If reports are to be believed a Gatwick airline which is claimed to be the world's longest budget flight, travelling 6.764 miles over 13 hours in a Boeing 787 is scraping its Singapore route after just 12 months of operation. A spokesperson from their side said that the company always evaluate to ensure that they are meeting the customers requirement "but we have taken the decision to no longer operate Gatwick to Singapore from 12th January 2019 and use this capacity elsewhere on our network. Customer who have booked to fly after this will be offered alternate option or a full refund.
The airlines are turning its attention to the south and west to Brazil. Kjos told US media house that this week that the Norwegian launch a London Gatwick to Rio de Janeiro service next spring, adding to its other south American service to Buenos Aires.
On the other hand, BA is ready to draft Air Belgium again this month to serve its Heathrow to Abu Dhabi route.
News Source: Telegraph
Image Source: Pixaway