Marau Municipality of Bahia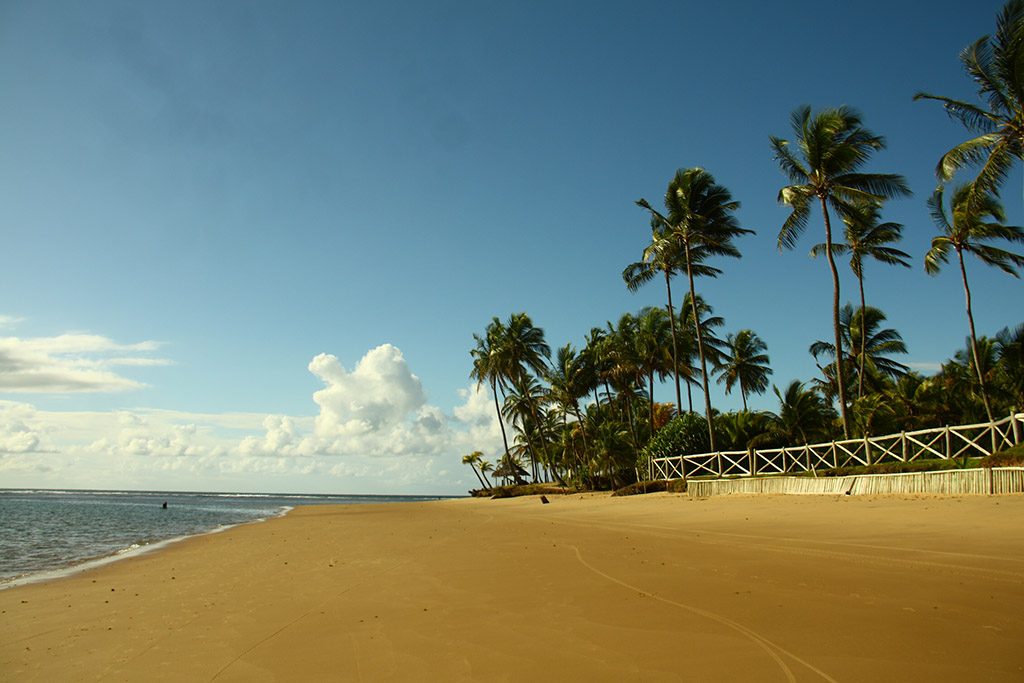 Marau is a municipality located in the 5th largest state of Brazil that is Bahia which is situated in the North-East region of the country. The municipality is also called "Peninsula de Marau", as it is situated on a peninsula. The region of Marau is cocoa plantation region hence it is known as Regiao Cacaueira" in Portuguese. This municipality is rich in minerals, especially oil shale gypsum.
Marau is believed to be laid by a Indian tribe, it was originally called "Mayra".Later on the tribe got disappear from the region, and no one even where they have gone. After that the area was discovered by Italian Capuchin friars who named it "Sao Sebastiao de Mayrahu in 1705, and In 1938 it became a city. Marau has beautiful beaches of clear water, which are rate of its kind in Brazil. Most villages are surrounded by Sea. It also has dozens of islands, waterfalls, mangroves, some of Its best-known villages are: Barra Grande, Saquaira, Taipus de Fora and Algodoes.
Marau has more than ten beaches some of which are Algodoes, Arandi, Barra, Cassange
Mangueira, Piracanga, Saquaira, Tres Coqueiros, Taipus de Fora, Campinho.Other than its beaches Marau contains 290,000 acres area which comes under Baia de Camamu Environmental Protection Area, which was created in 2002.
Marau is located in the Costa do Dende region of South of Bahia, exactly between morro de Sao Paulo and Itacare.The place has many point of attractions which can be accessible by boats trips, traction vehicles, jeeps, quadricycles, etc.The major attraction of the municipality is Barra Grande, it has some good bars, hotels and restaurants. Barra Grande is the most visited beach of the region.
Another great attraction for tourists is the Taipus de Fora, considered one of the most beautiful beaches in Brasil, according to some English newspaper. It has natural pool formation where you can see warm and crystalline waters, covered with colorful corals reefs. If you want to take a dive in the pool you can rent the from nearby shops.Another one is Cachoeira de Tremembe which is located in the Tremembe fishing village it is a natural spectacle which is worth visit. The waters of the Marau River plummet in the clear sea of the Baia de Camamu in a fall of 5 meters high and 30 meters wide, forming a large lake.
How to reach there.
You can reach Marau by plane, or buy bus or rental or personal car or a ferry.
The nearest airport, is salvador international airport which is located about 200 km, from the city it recieves direct international flights from Frankfurt, Buenos Aires, Madri, Miami and Lisbon.The airport of Ilheus is located about 150 km and receives direct flights from Salvador, Brasilia, Belo Horizonte and SaoPaulo.
Boat/Ferry:Departing from Salvador by car, take a boat at the Terminal Turistico Nautica da Bahiaor a ferry at Sao Joaquim Terminal to the island of Itaparica. Follow through BA – 001, towards the south.
Points of attraction
Cachoeira de Tremembe
Barra Grande
Baia de Camamu