Know the less known carnival of Brazil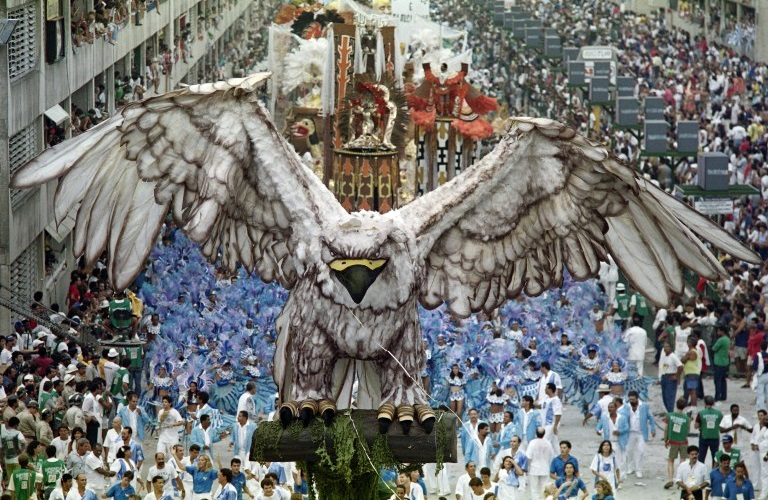 Brazil is the country of parties, fun, beaches, music, food and colors, and you can get the combination of all these at one place. We are here to introduce you with the less known carnivals of Brazil, which gives you same vibes as the Rio and Salvador carnival.
First in the list is Micareta which brings thousands of fun loving people on the roads together, all the unknown strangers bond together to celebrate the festivities. Now being non Brazilian if you are bit confused what is Micareta, then let us tell you that it is the less known small carnivals organized throughout the country. These are the famous off-season carnivals, At the start Micaretas was organized in the countryside of Bahia and, today, they take place all over the country, from North to South. The blocks are formed on the street, rocked by music stars, where revelers party for several hours in a row.
Lets have a look to some of the Carnivals.
1. Fortal – Fortaleza
First in the list is Fortal carnival of Fortaleza, Fortaleza is the state capital of Ceara, located in Northeastern Brazil. It belongs to the Metropolitan meso-region of Fortaleza and micro region of Fortaleza. Every year in the month of July the city host the carnival which gather thousand of spectators. The event brings together renowned Brazilian musicians that set the mood for numerous revelers.
2. Axe Brasil – Belo Horizonte
Second in the list is Axe Brazil and the host of the festival is Belo Horizonte which is the sixth largest city of Brazil and situated in Mineas Gerais.Axe Brasil is considered one of the greatest axe music festivals in the country and, which annually, brings the biggest names of Bahia's music to the capital city of Minas Gerais.
3. Sauipe Folia – Costa do Sauipe
Sauipe Folia is set in Costa do Sauipe, one of the most beautiful landscapes of the North coast of Bahia. Just over 100 kilometers from Salvador, thousands of people gathee here to cheer and enjoy three days of performances and attractions.
4. Copa Vela – Paulo Afonso
Held in the state of Bahia copa vela is the fourth and the last in our list. It is the party that brings together all types of northern songs: this is Copa Vela, a party that caters for all tastes, rhythms and tribes. The Copa Vela, which takes place in Paulo Afonso, always has a variety of musical rhythms and a big following, so if you are true music lover you should come and here the best music.