International flights return to Brazil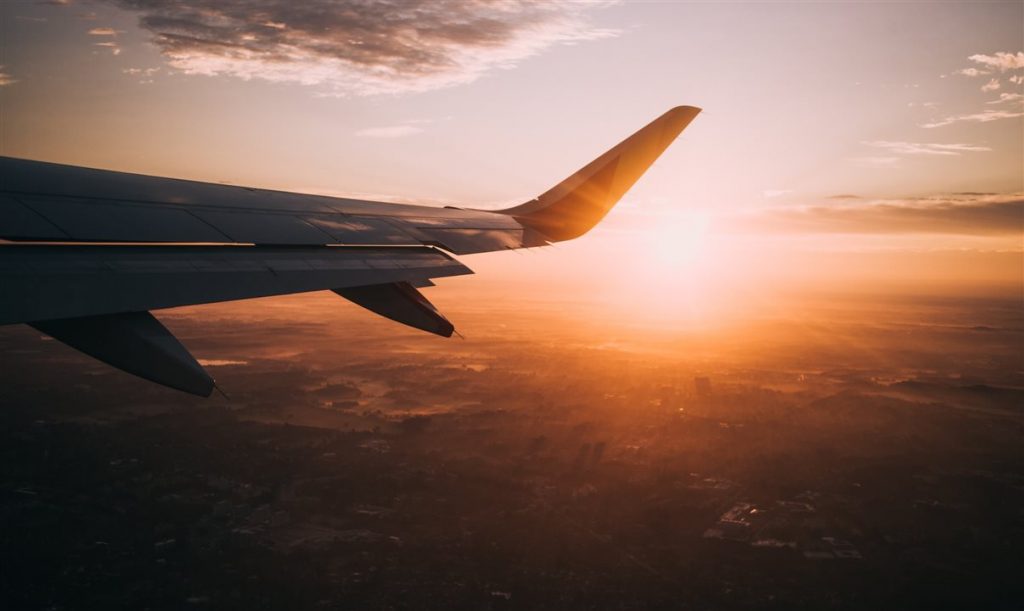 Between March and June, the number of international flights in Brazil fell by approximately 90%, with many airlines suspending flights altogether. However, after a little more than three months with virtually no trips from Brazil to abroad, foreign and national airlines are already beginning to draw the resumption of operations in the country.
See below the companies that have already confirmed the return of activities in Brazil.
Aeromexico
The flight São Paulo – Mexico City resumed last Saturday (11). One-way flights to Mexico are scheduled for July 18, 20, 25, and 27, a day flight, taking off at 10:30 am and arriving at 6:25 pm. The return flights will be carried out on the 16th, 18th, 23rd, 25th, and 30th.
Air Europa
The return is scheduled for July 15, with the return of the connection between Madrid and São Paulo, held three times a week. In September, flights should return in Salvador, and in November, Recife and Fortaleza will be reinstated to the network.
Air France
Operations have been maintained since the beginning of the pandemic, and it was the only international airline to continue operating to and from RioGaleão (GIG). Since March 23, it operated three times a week between Paris (CDG) and São Paulo (GRU) and a weekly flight between Paris (CDG) and Rio de Janeiro (GIG). On July 6, it started to have eight weekly flights, five in São Paulo, and three in Rio. The company still estimates the return of operations to Fortaleza (FOR) as of October 10.
Alitalia
The company will fly back to Brazil in September. At first, there should be three weekly flights between Rome and São Paulo, and gradually the company will resume its capacity until reaching three daily flights between Brazil and Italy (two from Guarulhos and one from Rio).
Amaszonas
The company should return between the end of August and the beginning of September, still without a confirmed date.
American Airlines
The company announced the return of flights to Brazil, starting on August 6 with Miami-São Paulo, but also announced the cancellation of routes from Los Angeles to São Paulo and from Miami to Brasília. By the end of the year, calls will also return to Dallas and New York.
British Airways
As of August 1, the airline should resume its route between London and São Paulo, with daily operations between cities. The airline extended its long-haul schedule until the end of August, with 17 routes planned to be operated again.
Cabo Verde Airlines
Returns only in September, but still without official confirmation.
Delta Air Lines
Return forecast for August, from Guarulhos (SP). The systems already had a date of August 4, with sales still closed (opened from the operation of August 7). The flight from New York, yet undated, must return in codeshare with Latam.
Emirates
The company announced that it would resume flights to São Paulo from August 2. However, it has not yet detailed the number of frequencies of the São Paulo-Dubai flight in the resumption, nor the equipment that will be used in this connection. The company promises more details soon.
Ethiopian Airways
The company never stopped operating; it just reduced the frequency. There are currently two flights a week.
Flybondi
There is no forecast yet
Gol
Asunción, Santiago, Montevideo, Lima, Santa Cruz de La Sierra and Buenos Aires from São Paulo (GRU), and Buenos Aires, Rosario and Córdoba from Rio de Janeiro (GIG). Gol confirms the return of these international flights from September onwards, although it has not yet detailed the exact day to start.
Iberia
As of September 3, the Spanish airline will return, initially with three weekly flights, connecting São Paulo (GRU) to Madrid. The flight Idecolará do Brasil at 2:30 pm arriving in Madrid at 5:55 am.
Jetsmart
Probably return in October, still no confirmed date
KLM
One of the most significant number of flights between Brazil and Europe since the beginning of the pandemic. From March 23 onwards, the company operated two weekly flights between São Paulo (GRU) and Amsterdam (AMS). From May 18, the frequency increased to six weekly flights (four from São Paulo and two from Rio de Janeiro). Since June 8, there are six flights to São Paulo and four to Rio de Janeiro. Since July 13, it has operated daily flights between São Paulo and Amsterdam, the same level as before the crisis, and four times a week to Rio de Janeiro. This program must be maintained at least until the end of August.
Latam
Last month, Latam Brasil resumed its operations from São Paulo to five international destinations: Frankfurt, London, Madrid, Miami, and Santigo. This month, the airline will offer flights to four more destinations outside the country from Guarulhos airport: Lisbon, Mexico City, the Malvinas Islands, and Montevideo. Miami is no longer among the flights scheduled for July. Also, in July, Mexico City, Frankfurt, London, Madrid, and Montevideo will have three weekly flights. Lisbon, on the other hand, will have five frequencies (three on Friday, Tuesday and Sunday), Santiago will have daily flights and the Malvinas Islands will receive a weekly flight from Guarulhos (Wednesday).
Lufthansa
Airline is expected to announce the return of scheduled passenger flights next Thursday (16).
Qatar
Since July 4, the company has increased its frequency of flights between São Paulo and Doha: from the current three times a week to five flights a week. The company expects to operate daily flights from Brazil as of August 31.
Swiss
Swiss Airlines resumed its operation between Zurich and São Paulo since July 2
Tap
The company operates connections between Lisbon and Rio de Janeiro and São Paulo and hopes to gradually resume frequencies before the pandemic, depending on the end of European Union restrictions.
Turkish Airlines
Flights between São Paulo and Istanbul will return on September 2. Flight TK 194 will depart Guarulhos Airport at 10:35 pm and land at 5:10 pm in the Turkish city. The return will be on the TK 193, which will leave Istanbul at 1:40 pm and arrive in São Paulo at 8:55 pm. The round trip will be operated on Mondays, Wednesdays, and Saturdays. In October, the company will more than double its offer, going from three to seven weekly flights
United
The airline is planning to fly 40% of its overall schedule in August, compared to the same period in 2019. Among them is scheduled to resume service between New York / Newark and São Paulo. The company operated only São Paulo-Houston during the pandemic, being the only American to maintain an operation between Brazil and the United States.
Important
* Flights may change without notice. Recalling that the above dates may be adjusted according to the reopening of borders and the evolution of the pandemic in the countries involved