Gol Airlines 18 years operating at Santos Dumont Airport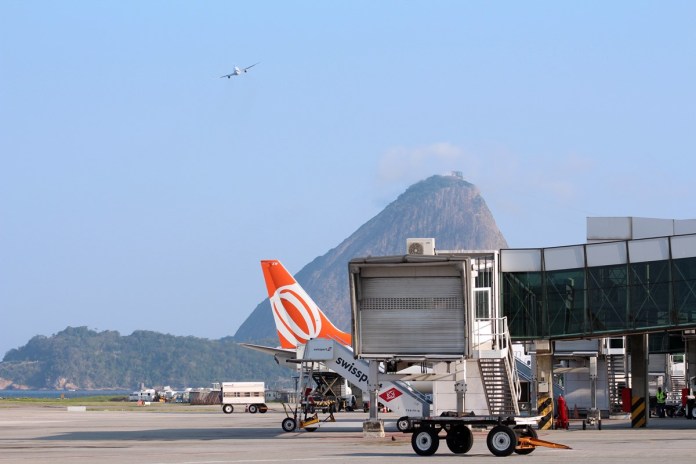 On the 29th of November, Gol Airlines celebrated the 18th anniversary of its base at Santos Dumont Airport, in Rio de Janeiro, inaugurated in 2001. It is a date that almost coincides with the creation of the company, as both have about the same age. The operation, which comes of age, is surrounded by superlatives.
Gol is the leader in seating between Congonhas (CGH) and Santos Dumont (SDU) airports, one of the busiest air bridges in the world. In this interstate stretch, the company offers 52 daily flights every half hour in the morning, afternoon and evening, on weekdays, with an average duration of 50 to 60 minutes. This market expands even further between the capitals when considering the newly created flights departing from Santos Dumont and Galeão (GIG) to São Paulo International Airport (GRU Airport).
"With the increase from 48 to 52 daily flights between Santos Dumont and Congonhas, there was a 24% increase in the number of seats offered, resulting in a total of 248,000 seats / month. There are more options for those who want to fly with Gol, "says Eduardo Bernardes, the Company's vice president of sales and marketing.
Gol also celebrates another memorable brand: since 2015, the company has been ahead of its counterparts in offering seats to Rio de Janeiro in the domestic domestic market. Taking into account the airports of Santos Dumont and Galeão, the company holds 56% of the disputed market. In the first five months of this year alone, more than 450,000 passengers were carried on the air bridge alone. For the high season, which starts in December and runs until March 2020, the company increased its flight offerings throughout the state of Rio de Janeiro by 1,500.
The numbers keep impressing. Weekly, there are 570 takeoffs between the metropolises, just for Santos Dumont – added to those destined for Galeão, 830 weekly, the number reaches 1,400 departures. And the largest flow of passengers is going from the state capital to the state capital.
The stretch is mostly operated with the Boeing 737-800, which has a capacity of 186 passengers. In partnership with Boeing, Gol has developed and installed the Short Field Performance (SFP) enhancement package, a solution that enhances the performance of aircraft in short runway takeoff and landing, increasing accuracy, comfort and safety. It is the first company in the sector to use such an aircraft on the Santos Dumont runway.