Exploring the Equator Line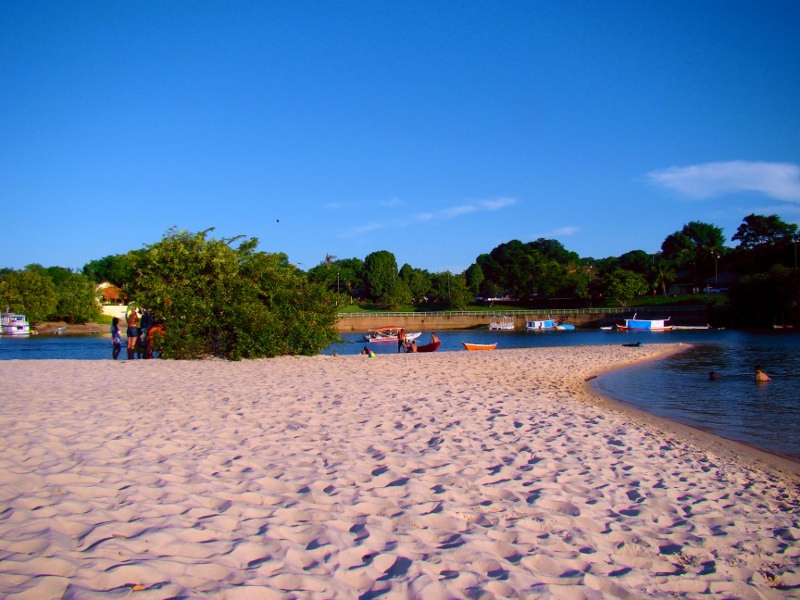 Brazil holds many places which comes in worlds largest, one of them is Amazon Rainforest which is world's largest rainforest which is situated in northeastern region of Brazil. Amazon receive millions of visitors every year who come to explore the Amazonian culture, reserves, and its flora and Fauna.
The Climate here remain almost same throughout the year as it is situated near the equator line hardly some fluctuation is seen in climate. Equator line separate the entire globe in two parts hence, it remains summer in north region of Brazil even if it is rain or winter somewhere else on planet.
This part of the Planet and to be more precise northern region or Amazonian region of Brazil is worth a visit irrespective of weather, because it is a lifetime adventurous experience. We are creating a 4-day itinerary for the visitors who wants to experience this adventure, in which we have included three major Amazonian island Santarem, Belem and Marajo which are situated between the southern and northern hemispheres border.
Day 1:The first day of tour starts with Santarem, it is situated in western part of Para state it is city and municipality of Brazil. It is located in the confluence of Tapajos river and Amazon rivers, it is the popular tourist destination and second most important city in the state because it is the financial and economic center of the state of Para. Santarem previously was home to Tapajos Indians which is a tribe of native America and after them the river was named as Tapajos. You can visit Santarem via plan, you can take the flight from any city of Brazil. Once you reach the city check in to hotel and get ready to explore the place, you can rent a car to explore the city, visit Alter do chao, which is situated 38 km away from Santarem, this place has amazon rivers, beaches, white sand and much more which grab tourist's attraction. Another one in Ponta of cururu beach where you can do rappelling, canoeing, sport fishing, hiking in the forest and swimming with Porpoises, after these activities try local delicacies.
Day 2: On the second day visit Tapajos national forest, it is a protected area situated in Amazon. You can visit this place via boat, it takes 2 hrs. to properly visit the place via boat ride, it covers everything from observation to swimming. You can pick a good local guide who can guide you the tracks for hiking, while doing the activity you can view abundant flora and fauna other than this you can see the indigenous communities of the region. The full tour takes 4hrs. we suggest you to wear sneakers and joggers also bring water and food along with you on the tour.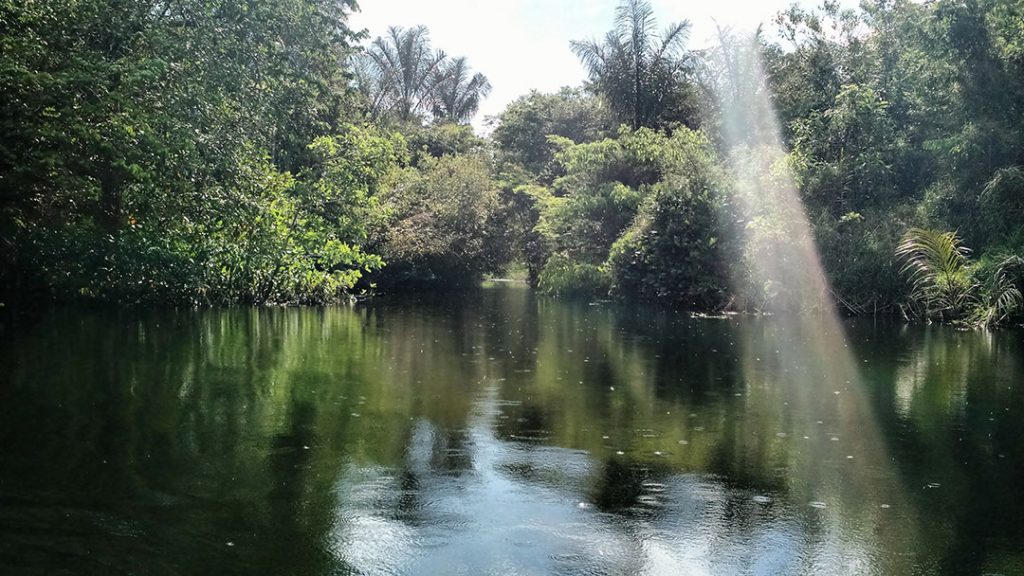 After the tour go back to Santarem, you can visit Joao Fona cultural center if you have some time in the evening there you can see Santarem museum, but do visit the place before 5 pm. In the museum you can see historic, cultural and archeological pieces such as coins, images, handicrafts, fossils and art made by Tapajos Indians. After the dinner check out your hotel and take a flight to Belem, it will take 1hr to reach Belem from Santarem, pre-book your hotel on arrival check in and have a great sleep.
Day 3: On the third day of tour, visit Vero-o-peso market where you can get local spices, souvenir, clothes, food, etc. The market was built in 19th century when ciclo da Borracha was important for the development of entire city. You can visit the river side restaurant and cafes to take a view of Guama river. After having freshly prepared food visit Docas station from where you can take boat to nearby islands.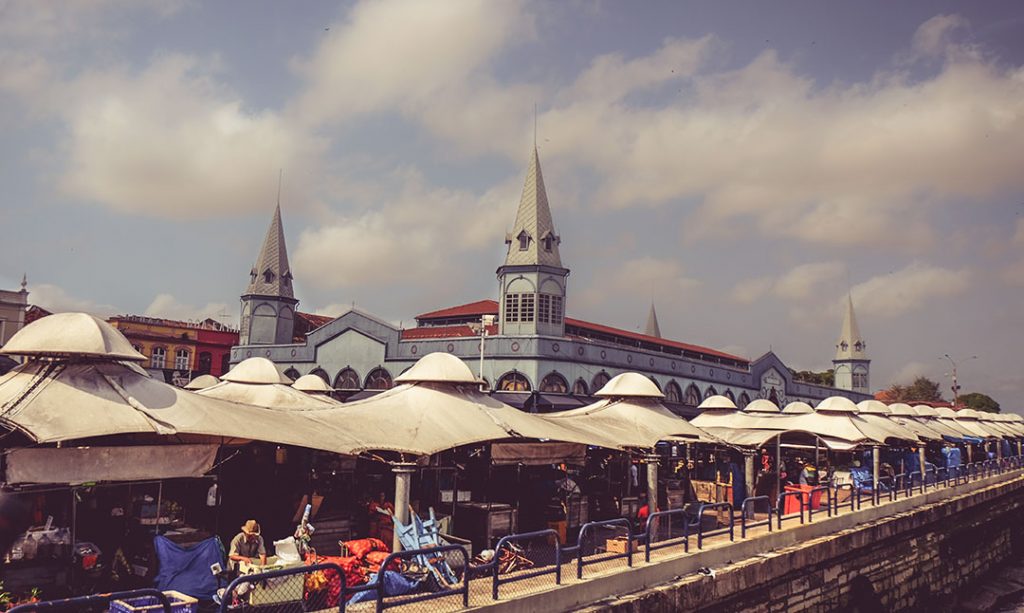 This place is famous to host concerts ands shows. It has restaurants, cafes, bars and shops. When you visit the place don't forget to have best ice cream or the city which is made out of Amazonian fruits, the popular flavor is Acaibut you must try other flavors too such as plum, tapioca, soursop etc. In afternoon visit our lady of Nazareth Basilica which is the largest local church and pilgrimage spot. It hosts Cirio de Nazare, the festivity happens on second Sunday in October and draws million of pilgrimage. It is one of the largest religious events in the world.
Day 4: On the last day of the tour it's time to visit the largest river island in the world Marajo. It takes 2-3 hrs. from Belem to reach Marajo. Marajao is a large river island located in Para state of northern Brazil, where the amazon empty into Atlantic Ocean. The island is rich in flora and fauna, it is home to animals like water buffalo, wading birds, caimans, piranhas etc. Surrounded by mangrove forest and beaches the island covers the area of 40, 100 km.sq.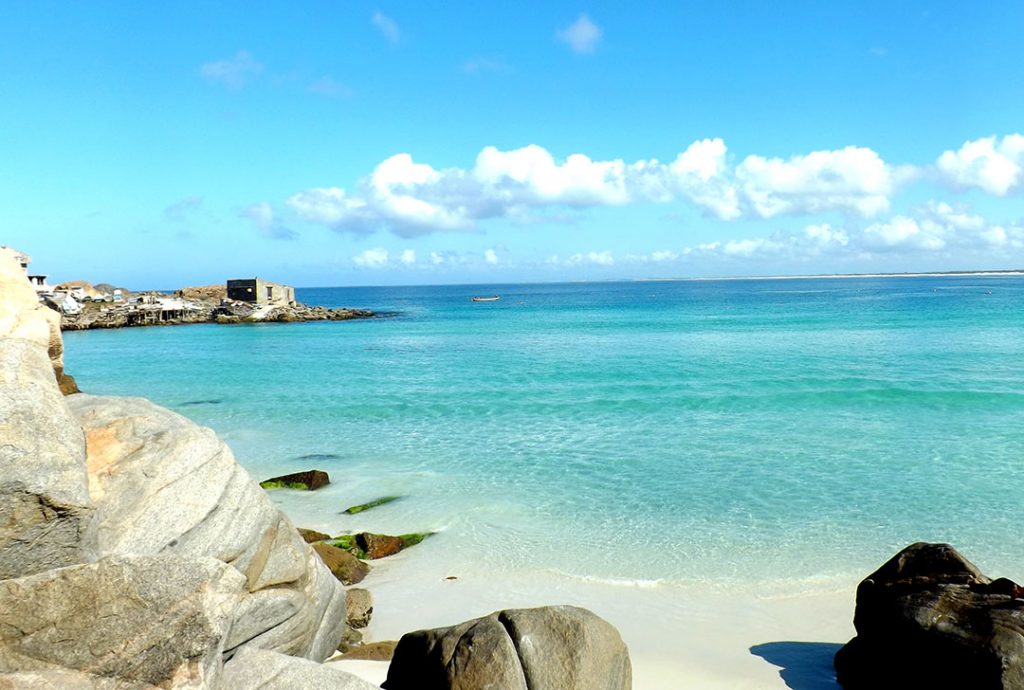 Our first destination for the day is Salvaterra there visit Grande beach, take a dive into warm and calm water, it is perfect for swimming. Next stop of the day is Agua Boa which is a beach where you can witness natural beauty, you can take boat ride in the stream. End up you day with some delicious local food and tour with some great memories.
Points of Attractions:
Alter do Chao
Pontas of Cururu beach
Tapajos national forest
Jaofona cultural center
Santarem museum
Ver-o-peso
Docas station
Nazareth Basilica church
Grande beach
Agua Boa