Explore the heart of Brazil this time in Chapada Dos Veadeiros
Brazil, home to world largest rainforest and wetland, Amazon and Pantanal, a diverse country full of wildlife and nature. In fact, Brazil is a place to find world most endangered species of animals and plants. But did you know other than well known wildlife of Amazon and Pantanal, there is hidden treasure in the heart of Brazil. Yes! It is Chapada Dos Veadeiros, it is one of the one of the oldest regions of the country. This is a national park situated in almost 65000 hectares of area. It protects the rare species of plants and animal and even reserves the nature formations and rocks which are billion years old.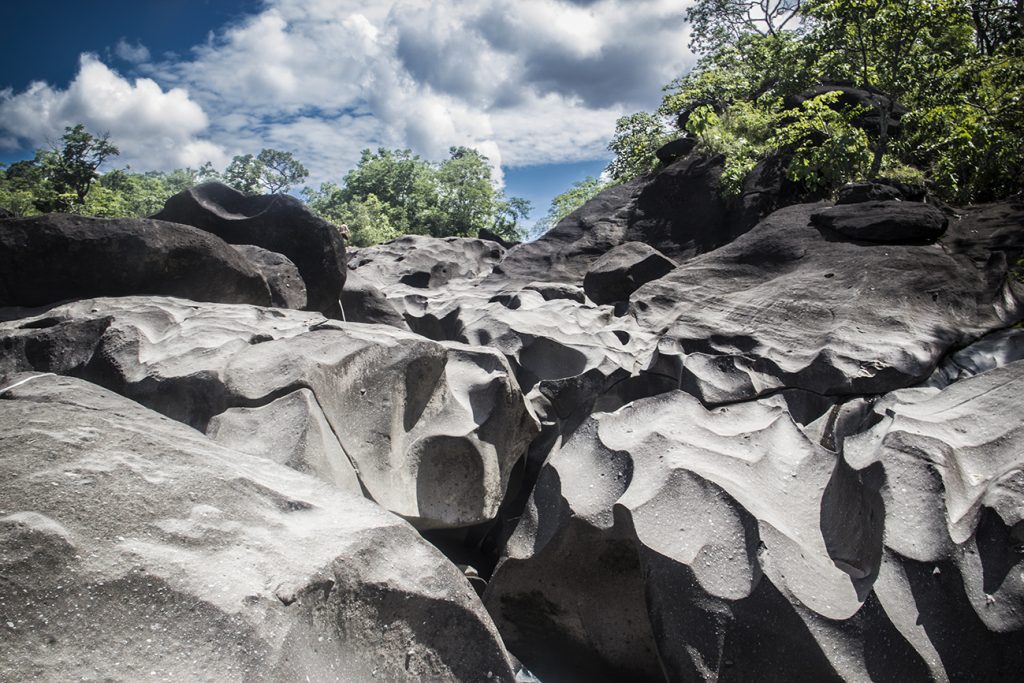 The national park is located in state of Goias in central Brazil, it is known for its canyons and quartz crystal rocks the estimated age of this national park is around 1.6 billion years and acquires the area the environmentalist can witness numbers of waterfalls and natural water pools here. This park is home to 100 orchid species and wildlife species like armadillos, Jaguar, toucans etc. The park is maintained by Chico Mendes institute of biodiversity and it comes under UNESCO World heritage site.
So, if you are planning to relax in the lap of nature this long weekend, a trip to Chapada Dos Veaderios is great option.
Day 1: Short and rewarding trails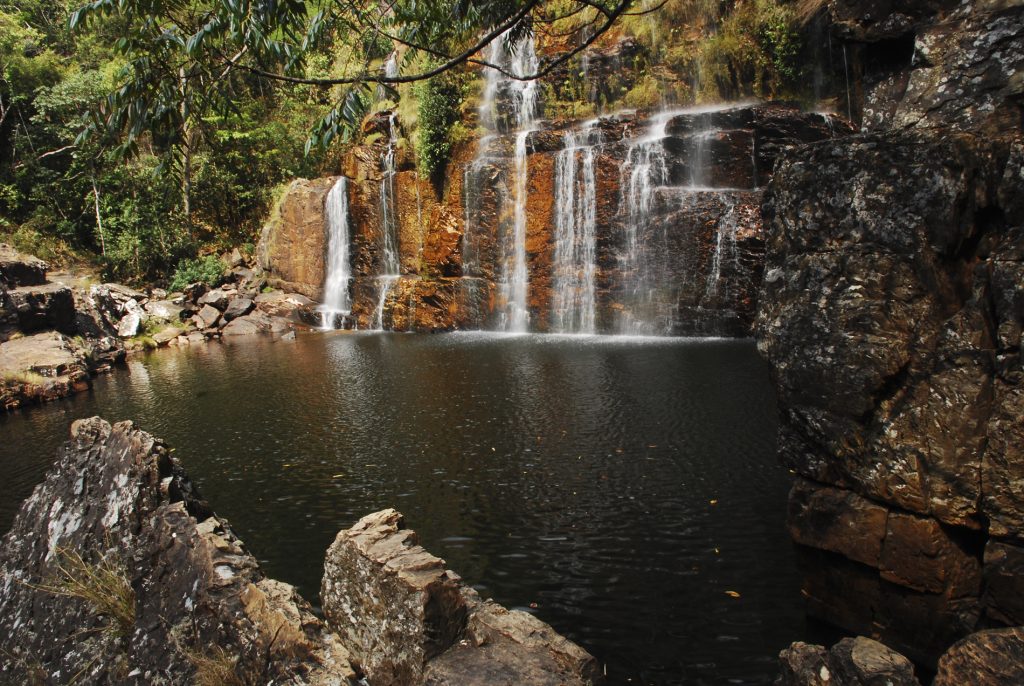 Tour starts with your arrival in Alto Paraiso, you can visit the city by car from Brasilia. The distance between Brasilia and Alto Paraiso is 240 km which can be covered in 3 hours if you follow national highway BR-20 once you reach Planaltina, switch to national highway G0-181. Leave early in the morning so you can enjoy amazing view and other tourist attraction which comes on the way.
The first point of attraction in the tour is Almecegas waterfalls, which are located in Sao Bento farm. Hike the trail of 1.5 km to reach the waterfalls, remember the trail is steep so beware. Stop at some point and capture the view of waterfall and listen the sound of flowing water, we are sure it will give your heart a different peace, which is hard to get in city life. To reach Almecegas 2 waterfall, you have to take you car to a 7km long trail. You can park your car 200m away and cover the rest way by foot.Once you finish Almecegas, your second attraction for the day is Loquinhas, it is palce covered with waterfalls, and 7 wells, the water in well is of green color due to the deposition of algae on the base.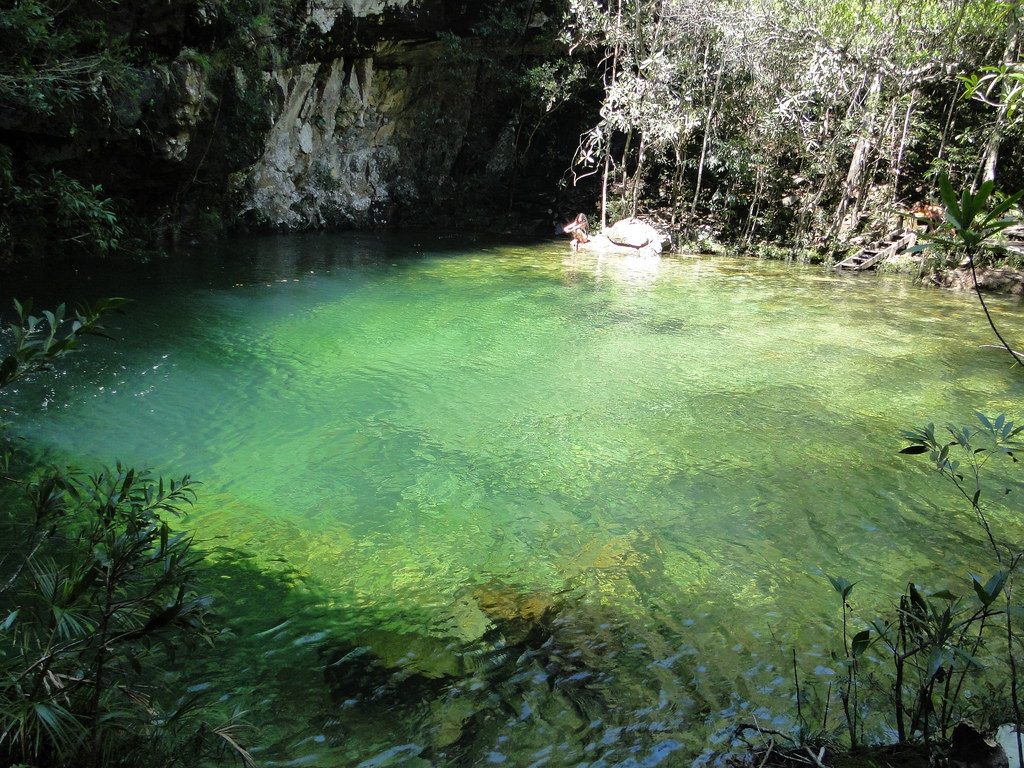 Now the next destination is villages of Sao joes, head to the villages to know more about the local culture of the country, these villages were created by people who came here to find quartz, who later on shifted here.
Point of Attractions
Almecegas 1 & 2
Loquinhas
Sao Joes
Day 2: At the National Park
When you enter Chapada Dos Veaderios via Sao Joes, you will get to see Canyon 2 and Cachoeirs da Carioquinha. The trail for both the attractions is longer than yesterday, so be prepared and boost your energy level high. The first for the day is Canyon 2, the place has two well where you can take a bath, it also has high bungy jumping point for the brave hearted. One you enjoy the visit to Canyon 2, continue your hiking to reach out next destination of the day, which is Cachoeirs da Carioquinha. Be careful while hiking because the trail is slippery. On the way you can please your eyes with dozens of small waterfalls and abundant nature. Dive into the natural water hole to relax your tired body.
At night, take spa in your hotel and relax your feet's, body and mind, take proper sleep and get ready for Day 3 adventure.
Point of Attractions
Day 3: Lunar landscapes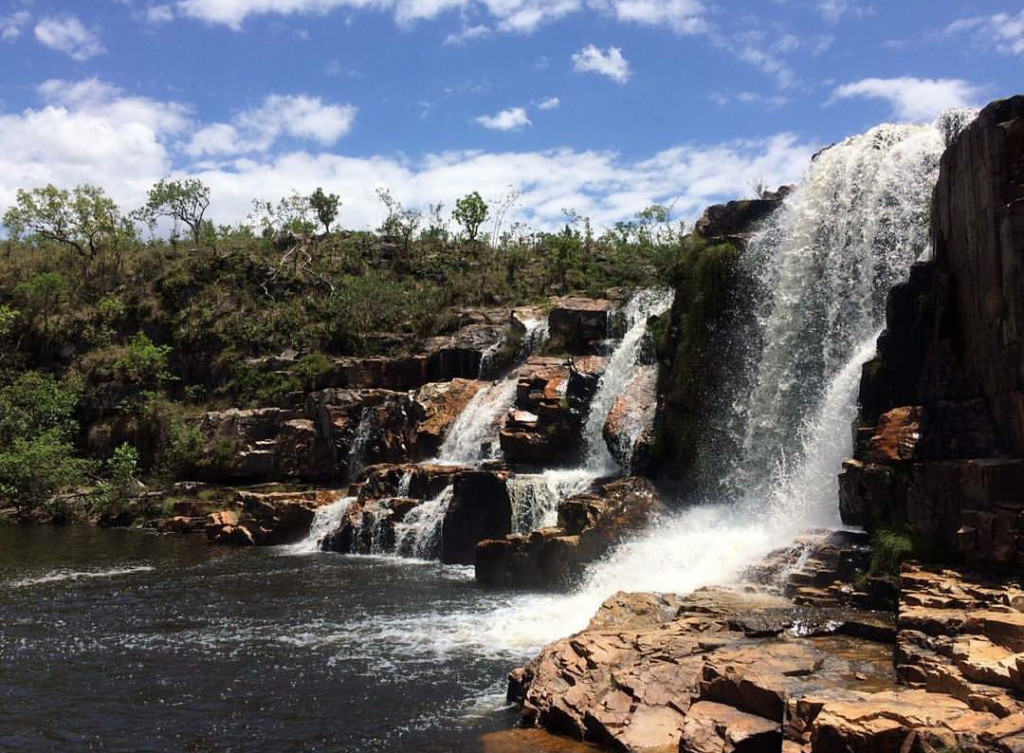 On the last day of the tour its time to visit few more attractions of the place, the day starts with the visit of Vale da Lua which is also know as the moon valley, it's a breathtaking place, which has million-year-old rock formations and the space in between is filled with water, which completely resembles lunar eclipse. It has swimming holes, caves, rock formation, waterfalls, pits and other natures formation. This place is not suitable for rainy season, because this is a flood prone area.
Get free from Vale da Lua timely, and manage some time to visit our next attraction, which is Cataratas dos Couros. To reach the place you have to drive for almost 1 hour from Sao joes. The road is filled with direct, so it may take a longer time than estimated, it's a 3 Km long trail with medium difficulty, which can be covered on foot.
Chapada Dos Veadeiros, is an unknown treasure, hidden in the heart of central Brazil, its need exposure, because this place deserves more visitors and environmentalist who can witness its busty. Hope you enjoy reading our blog, we will be here after sometime with some more sorted itinerary. Till then Enjoy weekend.