Discover Your Inner Mozart in Rio de Janeiro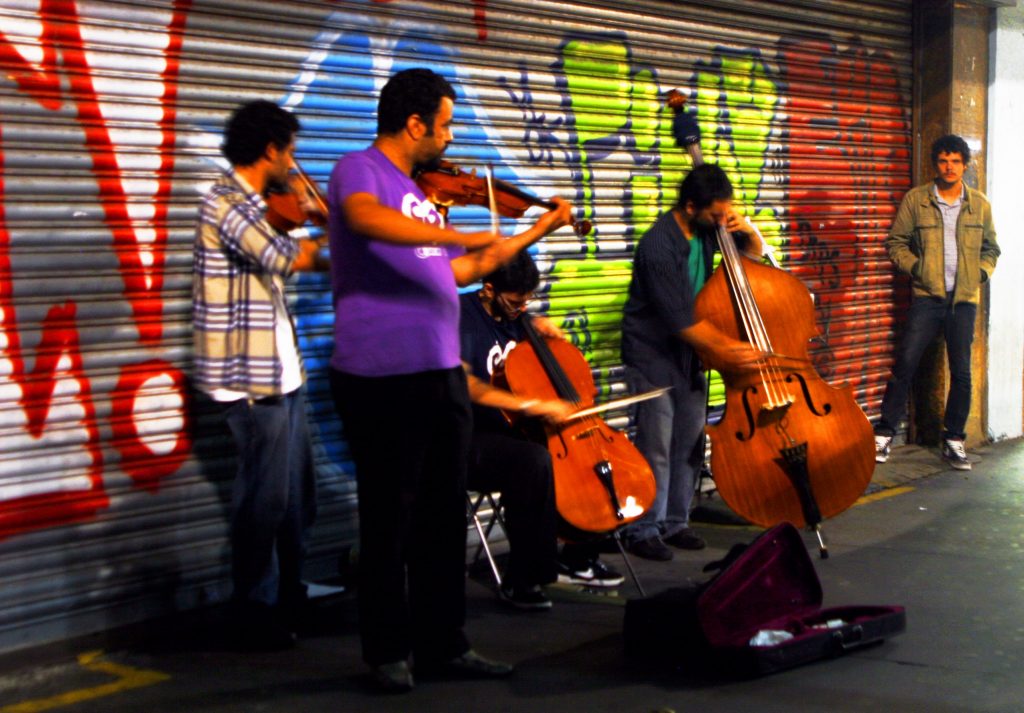 Music is soul, Music is dream, without music life is incomplete, Music gives soul to the universe, wings to the mind, flight to the imagination and life to everything. Not only this, music expresses which cannot be expressed by the words, and most importantly music connect you to the world.
Every part of the earth large or small, have different form of music, and when country like Brazil is consider, no one can ignore the power of Samba and Bossa Nova music styles originated in the country. Brazil is surrounded by music, because Brazilian surely know how to party, and any party in Brazil is not complete without Samba. If you are Brazilian, you know it well but if not it is the time to tap your feet's on Brazilian music.
Let me introduce you first to Brazilian music forms:
1. SAMBA:  Samba is Brazilian music and dance form, it has its roots from Africa and west Africa majorly from Angola and Congo. Samba is derived from the northeastern state of Brazil Bahia. There are many forms of Samba in Brazil but the original rhythms are generated from drumming. Samba as a music genre has it origin form Rio de Janeiro.Your tour is incomplete if you leave without learning bit of samba. Rio de Janeiro is the host of earths biggest party, Rio carnival no festivity in Brazil is complete without samba. Visit Sambadrome to see the parade route and faceoff where schools compete for the title of best samba troupe. In Rio de Janeiro samba can be heard in every corner of the beaches.
2. Bossa Nova: Bossa Nova is Brazilian music genre developed in 1950's and 1960's, it is one of the best known Brazilian music genre abroad. Bossa nova means new trends. Bossa nova is Hugely followed by young musicians.
So whether you are a Musicophile or not, we personally suggest you to experience the art of Brazilian music, once in a life time and to make it easy we have created day wise itinerary plan for the travelers who are coming to Brazil this season. Check it out:
Day 1: Samba in Lapa
To listen samba you don't need to have Brazilian origin, neither you have to know the history behind the origin of the music art, all you have to do it head to LAPA.  Lapa is the neighborhood in Rio de Janeiro Brazil, it is renowned for its bohemian vibes, live music, old school bars, clubs, dance hall and majorly SAMBA. By day explore the city of Rio, after exploring come to Lapa, sit in a bar and enjoy the traditional Brazilian cuisine with Samba Music and Dance.
Day 2: From the top of the street tram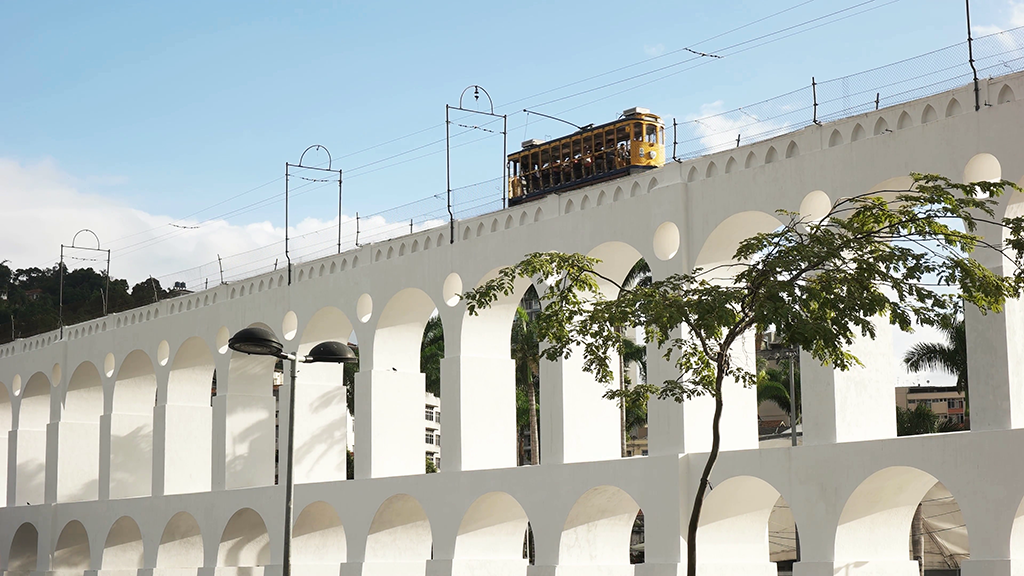 Next morning, take a tour of Rio, visit Santa Teresa, place has a quirky bohemian vibe, in past, it was home to artist and bohemians of 50's, 60's and 70's and the same artistic vibe of this destination is alive till date. You may witness the most vivid and colorful street, well known for its nightlife, lively music that fuels the nights here, on the other hand, Santa Teresa is famous for its old architecture, cobblestone streets, and old houses converted into hotels, restaurant and shops. When you visit Acros da Lapa, you can have one of the most amazing view of Rio de Janeiro. Enjoy the ride of this musically rich city. Rio is also point of origination of famous Brazilian genre Bossa Nova. Bossa Nova is sought of combination of Samba and American Jazz. Bossa Nova is great delight for your ears
Day 3: In the spirit of Rio
On the last day of your tour visit Copacabana and Ipanema beach and don't leave the place until sun set. Copacabana beach is located in the heart of Rio de Janeiro surrounded by tall building and sky scrapers. Apart, from Samba Copacabana is famous for its water sports, rich nightlife, festivities, events and other amenities one look while visit a beach.
On the other hand, Ipanema beach is another hot spot to hear melodious music of Brazil. This place is famous after bossa nova song "The girl from Ipanema" in the 1960's the beach is most popular tourist destinations of Rio de Janeiro. The seaside is organized with small kiosks, cafes and restaurants, souvenir shops, theaters, clubs and hotels where you can enjoy music along with other activities.  Ipanema beach is located in south zone of the country and situated in between Copacabana and Leblon, so you can relax on both the places one after the other.
You can enjoy lively bossa nova and Samba music here with local delicacies especially Cod cake, fejioada and nation drink of Brazil Cachaça.
Places to visit during tour:
Sambadromes
Lapa
Santa Teresa
Copacabana beach
Ipanema beach