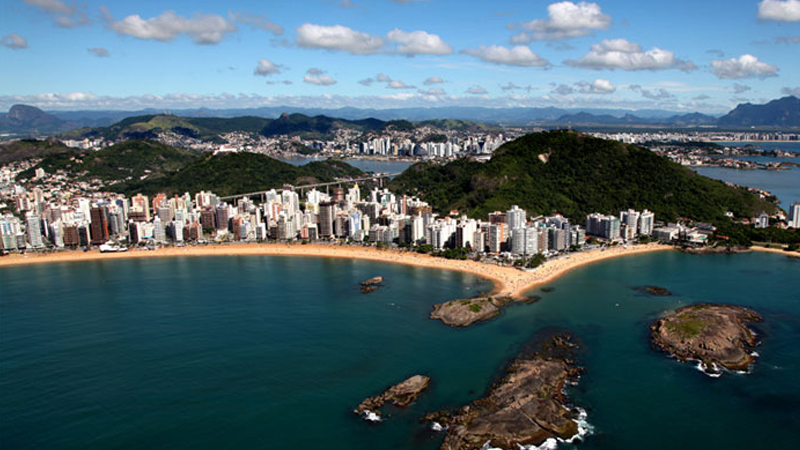 Although Vitoria is a small town in Brazil, there are a variety of things that tourists
will love to do and see in this city. You can bring your family with you for a fun-filled
adventure, or you could get away with your spouse on a peaceful getaway for two.
Regardless of who you travel with, or what your plans are, Vitoria is bound to exceed
your expectations. Plan your trip well in advance so that you can be sure to secure the
hotel of your choice at an affordable rate; you can also plan your indoor and outdoor
activities in advance, including any tours that you want to schedule. Be sure to purchase a
Brazil Airpass to get the best deals on tickets and multiple flights to Vitoria.
History of Vitoria
Vitoria was founded in 1551, and it is the third oldest capital of Brazil. This city was
originally a "city port," but once the gold mining and sugar cane potential in this city
was discovered, more and more immigrants moved into this area. Over time, Vitoria
became more modernized. Coffee helped the economy in Vitoria boom, in addition to
other industries. The quality of life in Vitoria is ranked very high in comparison to other
Brazilian cities.
What to do in Vitoria
When you want to relax, visit the beaches, eat at some of the best restaurants in Brazil,
enjoy some of the most amazing nightlife, and go see the beautiful scenery and local
attractions, Vitoria is the vacation destination for you. Tourists all agree that Vitoria is a
wonderful place to visit. You can enjoy a variety of activities on Vitoria Bay, including
water sports, deep-sea fishing, volleyball, and a whole lot more. When you visit the
different beaches in Vitoria, you can relax, go swimming, play beach volleyball, go
scuba diving, play futbol, and more. There are nightclubs that you can enjoy, such as Sao
Firmino, as well as the many bars and clubs in Praia de Costa. Be sure to see some of the
historical sites and venues, such as the Convento da Penha and Catedral Metropolitana.
Hotel Accommodations
When you travel to Victoria, there are a variety of hotels that you can stay in, regardless
if you are looking for a luxury hotel, or a more affordable venue. Some of the hotels that
are available at a cheap rate include Onca da Praia Hostel, and the Pousada da Praia.
These hotels offer you comfortable rooms and free breakfast. The Best Western Porto do
Sol and Novotel are some of the mid-range priced hotels that tourists prefer to stay in.
Weather in Vitoria
Knowing the weather conditions in the country, state, or city that you are going to
vacation in is critical. These conditions can have an impact on your overall trip to the
vacation destination. Before you can begin packing, you will need to know what articles
of clothing, types of accessories, and other incidentals are necessary. If you are traveling
to Vitoria, the temperatures in this Brazilian city are always high, on average. The
months that experience the most rainfall include January, March, October, November,
and December. The warmest month in Vitoria is March, while the coolest month is July.
The driest month in this city is August, and the wettest month is December.
Traveling in Vitoria
Before you purchase any airline tickets for your trip to Vitoria, Brazil, be sure that you
obtain a Brazil Airpass. This will save you money on multiple flights. Purchasing the
Brazil Airpass helps you lock in the rates for airline tickets. You do not need to worry
about those rates increasing, as long as you have purchased an airpass. You cannot
purchase the Brazil Airpass once you arrive in Brazil; this airpass is only valid for foreign
travelers. You can learn more about the airpass by contacting your travel agent.
Experience the Greatness of Vitoria
Be sure to plan your trip to Vitoria so that you can experience all of the pleasantness that
this Brazilian city has to offer. You can relax and enjoy the rich culture that is present
in every neighborhood and town throughout Vitoria. There is something for everyone to
enjoy in Vitoria, regardless if you want to relax, or if you want to party.