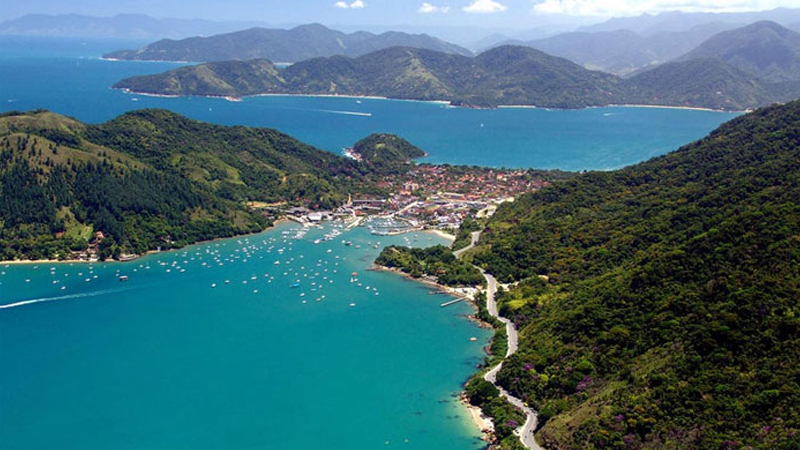 When you want to go to a city in Brazil that is well-known for its tourism, Ubatuba
should be at the top of your list. When it pertains to tourism, Ubatuba is one of the most
important cities in Brazil. Travelers will be amazed by the various sites to see in this city,
as well as the 100+ beaches that are in Ubatuba. To experience a piece of the paradise
that is Ubatuba, start planning your vacation today. Be sure to plan well in advance so
that you can secure the best hotels, and book the best tours. You should purchase a Brazil
Airpass to make sure you receive great rates on tickets and flights to Ubatuba.
History of Ubatuba
Ubatuba was settled in 1637. This was the city where the Portuguese signed the first
peace treaty with the Tupinamba Indians. Since being settled, Ubatuba has grown in the
tourism industry, as well as in terms of population. This city is considered as "The Surf
Capital of Sao Paulo State" by law. This name was given to Ubatuba because more than
10 of the most important surf contests are held in this city each year. Those competitions
include two Super Surf Pro series, as well as two world qualifying series.
What to do in Ubatuba
There are a variety of activities that you can participate in while you are visiting Ubatuba.
Since this is the surf capital of Brazil, it should come as no surprise that surfing is
extremely popular with the locals, as well as tourists. You could enjoy surfing, in
addition to other activities on one of the 100 plus beaches in Ubatuba. Some of the most
popular beaches in this city include Lazaro, Enseada, Maranduba, Pereque, Saca de
Ribeira, and Grande.
If you love birds, you will be amazed by the species of birds that you can see while
on your trip to Ubatuba. There are more than 565 species of birds in this area. Be sure
to stop by one of the many museums in the area, such as Caicara and the Automobile
Museum. If you love sea turtles, visit the Projecto Tamar to get up close with these
sea creatures. You can also go scuba diving, hiking, and trekking while on vacation in
Ubatuba. Make time to climb the famous Climb Corcovado while you are on your trip.
Hotel Accommodations
There are a variety of hotels available in Ubatuba, and each venue has something
different for guests to enjoy. For instance, the surf lovers prefer to stay at the Chales
Agua Dolce because it is a great area for surfers and sunset spotters. This hotel also
provides guests with yoga classes, and well a spa where guests can have a massage done.
Other hotels that are popular amongst the tourists that visit Ubatuba are the Pousada
Twin, Hotel Coquille, Hotel e Pousada Pouso54, and Pousada Omnimare.
Weather in Ubatuba
The weather is Brazil can vary, depending on the city and state that you are traveling to.
It is extremely important that you learn as much about the climate as you can, including
the warmest temperatures. Failing to learn as much about the weather conditions when
you travel to Ubatuba could be the difference between a great vacation, and a mediocre
trip. The warmest months in this city are between December and April. The average
temperatures for these months are in the 80s. The coolest months in Ubatuba are May
through June; however, those temperatures are in the high 70s. Rainy season in this city
typically occurs during the months of December, January, February, and March.
Traveling in Ubatuba
When it is time to travel to Brazil, be sure that you have purchased a Brazil Airpass.
This will save you money on multiple flights to and from the city Ubatuba. You can lock
in the rates for airplane tickets; you also receive more flexibility on flights to and from
Ubatuba. Be sure that you purchase your airpass before you arrive in Brazil; it cannot be
purchased once you are in Brazil. To learn more about the airpass, ask your travel agent.
Plan a Vacation that you will Love
Start planning your next vacation to Ubatuba. This is a Brazilian city that you will love.
The tourism in this city is great, which is why so many travelers choose this vacation
destination year-after-year. Start planning your perfect trip now!