Sao Jose dos Campos, Sao Paulo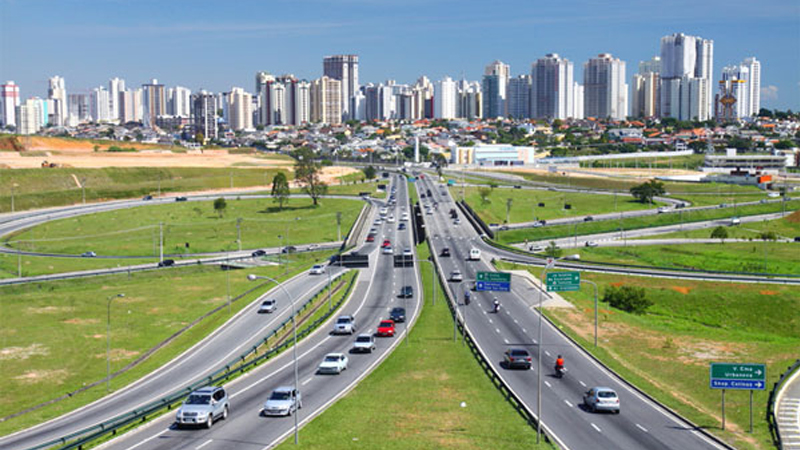 It is time to treat yourself to a vacation, and Brazil is one of the most beautiful countries
within the world. Sao Jose dos Campos is well known for business, but there are still
things that tourists can do while visiting this city. Sao Jose dos Campos gives tourists
access to some of the most amazing beaches in Sao Paulo, as well as the north coast
of the state. The streets of Sao Jose dos Campos are always lively, and the nightlife
in this area is great. When it pertains to culture, this Brazilian city is full of historical
neighborhoods, and attractions that are deeply rooted in culture. Be sure to purchase a
Brazil Airpass to guarantee rates on tickets and multiple flights to and from the city.
History of São José dos Campos
Sao Jose dos Campos was founded in 1611, and it is the birthplace of Brazil's aerospace
industry. This is the most important city in Brazil, in terms of the industrial industry
that is known as Vale do Paraiaba. The city is also home to the third largest aircraft
manufacturer within the world, Embraer. Tourism in this city is not as popular as the
business industry. Coffee and cotton were the biggest industries within Sao Jose dos
Campos, and they still run steady in today's times. The city has a strong mayoral system.
What to do in São José dos Campos
When you arrive to Sao Jose dos Campos, there are many sights to see, and a variety of
things to do in this Brazilian city. You can explore many of the downtown areas by foot.
The Vila Adyana and Centro neighborhoods are the most popular areas for tourists. You
will see a variety of historical buildings, street commerce, as well as pleasantly green
areas in these two neighborhoods. Some of the sites that you must see in the main district
include the Memorial Aeroespecial Brasileiro, Espaco Mario Covas, Parque Santos
Dumont, Banhado, and Sanatorio Vicentina Aranha. Hiking and trekking in this city are
very popular. Some of the areas that you can hike or trek through include Pico do Selado,
Sao Francisco Xavier-Monte Verde Trail, and Pedra Chapeu do Bispo.
Hotel Accommodations
Stay in comfort at one of the many hotels, apartment rentals, and vacation homes in this
beautiful city. Regardless of your budget, you will find a hotel that meets your financial
limits. The most popular hotel in this city is the Ibis Sao Jose dos Campos Dutra; it
is popular amongst tourists because of its proximity to the Vale Sul Shopping center.
Other hotels in this city include Novotel Sao Jose dos Campos, Travel Inn Space Valley,
Mercure Sao Jose dos Campos, Polo Hotel, and the Mondrian Flat Hotel.
Weather in São José dos Campos
Knowing the weather in Sao Jose dos Campos is extremely important, especially when
it pertains to any medical conditions that you may have. Knowing the weather for this
Brazilian city will also help you plan your activities, tours, and other adventures. You
will also need to know the average weather temperatures and dry or wet periods so that
you can pack accordingly for your trip.
The temperatures in Sao Jose dos Campos are generally warm; the summers in this
city are hot, and the winters are dry. Warm season in Sao Jose dos Campos is typically
between the months of January and March. The hottest month of the year in this city is
February. Cool season in the Brazilian city lasts from May to August. The coolest month
of the year is July. Thunderstorms are more common during the month of January. The
wettest months in Sao Jose do Campos are December and January.
Traveling in São José dos Campos
One of the most important purchases you will make when planning out your trip to Sao
Jose dos Campos is a Brazil Airpass. This airpass can help you secure the rates for tickets
on multiple flights in the city. Purchasing the Brazil Airpass will also give you more
flexibility pertaining to your flights. Remember that only foreign passengers can purchase
this airpass, so it must be obtained before your arrival or departure from Brazil. To learn
more about the Brazil Airpass, be sure to inquire with the travel agent or airline that is
assisting you with your tickets and flights to Sao Jose dos Campos.
Plan your Trip Today
Start planning your trip to Sao Jose dos Campos now and experience all that this city has
to offer. When you visit this area, you can find the best sights to see, and lots of things to
do, regardless if you come with the family, friends, or your partner.