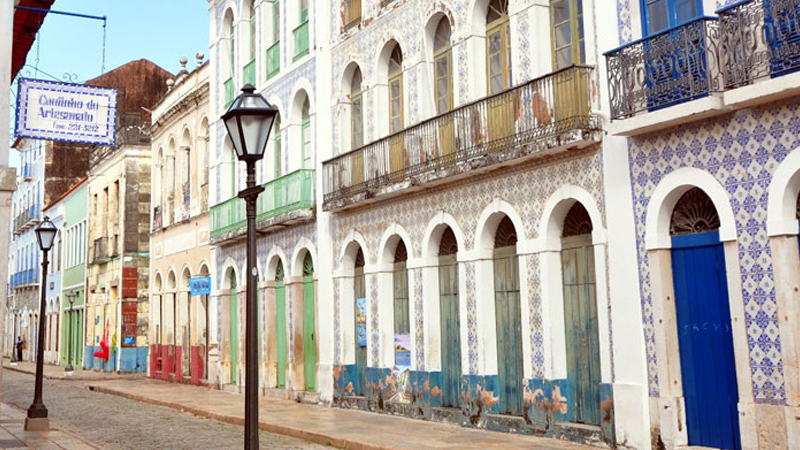 The time to take a trip to Brazil is now, and the city to travel to is Sao Luiz. When you
decide to vacation in this city, you are choosing a destination that is full of tourism. You
can expect to see beautiful views, relax in a variety of amazing settings, all while taking
in the rich culture that Sao Luiz has to offer to every tourist. Before you begin packing
your bags, you will need to plan out this trip for you and your family, or you and your
friends. To ensure you get the best deals on tickets for multiple flights to Brazil, be sure
that you purchase the Brazil Airpass.
History of Sao Luiz
This city was founded in 1612 by the French, but the city had been occupied by the Dutch
before that. Sao Luiz is a World Heritage site that was listed by the UNESCO. There are
two regions that this city is divided into; Sao Luis and San Francisco. The former is an
older town that is full of working class suburbs. The San Francisco region is more up-to-
date, complete with a newer commercial district, in addition to new high rise buildings
and urban beaches. Sao Luiz has a distinctive culture of its own; the festivals, reggae
parties, typical cuisine, and popular traditions are some of the things that make Sao Luiz
stand out amongst other Brazilian cities.
What to do in Sao Luiz
When you travel to Sao Luiz, there is no shortage of activities for you to participate
in. There are also many sites that you can visit, each giving you something different to
enjoy. There are a variety of beaches that many tourists recommend going to while you
are on vacation in Sao Luiz. The beaches are crowded with friendly tourists and locals
who are relaxing, swimming, surfing, sunbathing, or visiting one of the many bars and
restaurants that are located on the shores of the beaches. The most popular beach in Sao
Luiz is Ponta d'Areia. Other beaches in this Brazilian city include Sao Marcos beach, and
Calhau beach.
If you want to engage in the arts when you travel to Sao Luiz, there are a variety of arts
and entertainment within the area. The cinema in Old Town plays a variety of films,
including those from Hollywood. You can also stop by Bumba-meu-boi to see the
beautiful folklore manifestation. This show keeps the culture of Sao Luiz alive.
Hotel Accommodations
While on vacation in Sao Luiz, there are many hotels that you could stay in. Each hotel
provides you and your traveling companions with something different. The prices for
the hotels in Sao Luiz will vary, depending on the type of hotel you are staying in, the
location of that hotel, and the amenities that are available. If you want to stay in an
affordable hotel while on your trip, the Solar das Pedras, Hotel Lord, Casa Franky, and
Pousada Beira Mar are some of the least expensive hotels. The mid-range priced hotels in
Sao Luiz include the Solar dos Nobres and the Praia Mar Hotel.
Weather in Sao Luiz
Planning a trip will require you to research as much about your vacation destination as
possible, such as the weather. It is important to know the weather conditions before you
travel to any country, state, and city. Therefore, you will need to know what the weather
is in Sao Luiz before you or the family goes on a full-filled adventure to this beautiful
city.
The temperatures in Sao Luiz are always high, on average. The months that experience
the most rainfall in the Brazilian city are January, February, March, April, May, June,
and July. The wettest month in Sao Luiz is April. If you want to travel during the driest
months in this city, you will need to plan your trip during the months of September,
October, and November. The driest month in Sao Luiz is October. The coolest month in
this city is April, and the warmest month is September.
Traveling in Sao Luiz
Before you purchase any airplane tickets, or schedule any flights to Sao Luiz, you will
need to buy a Brazil Airpass. This will allow you to get the most affordable rates on
tickets for multiple flights throughout Brazil. The airpass will lock in the rates that you
have been given, preventing them from increasing as the time to travel approaches. You
must purchase the Brazil Airpass outside of Brazil; once you are in the city, you cannot
purchase this airpass. To learn more about the Brazil Airpass, ask your travel agent for
details.
Start Planning your Next Vacation Now
When you begin planning your vacation to Sao Luiz, you could be one step closer to
this beautiful Brazilian city. Sao Luiz has so many great things to offer tourists, from the
amazing tours, rich culture, and exceptional sites. Be sure to plan ahead so that you can
have all of the details pertaining to your trip in order.