Joinville, Santa Catarina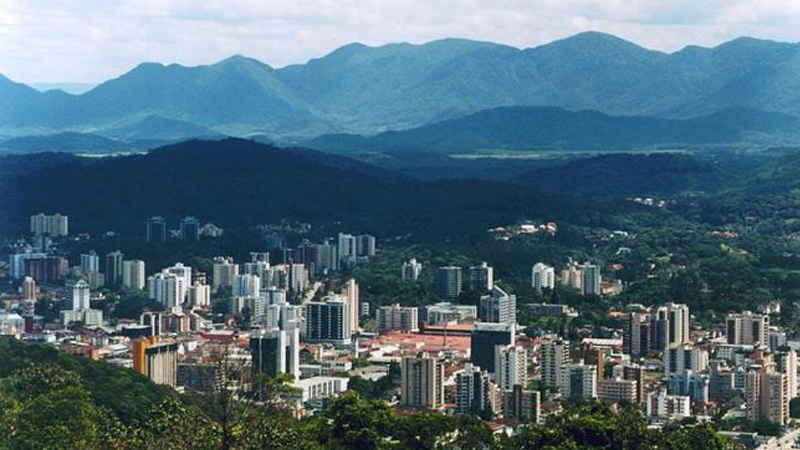 When you want to travel to a fast-growing city in Brazil, you should consider Joinville. This city offers each traveler something different, which ensures that everyone who takes a trip to this city will have a great time. Be sure to schedule your flights well in advance, and purchase the Brazil Airpass for the best deals.
History of Joinville
This city has one of the largest populations amongst cities in Brazil. Over the past few decades, the growth in Joinville has increased, growing from 550,000 inhabitants to 1.3 million. This number is expected to increase over the next few years. When this city was founded in 1851, it was originally named Colonia Dona Francisca. Most of the population in Joinville consists of Italians, Germans, and Swiss immigrants.

What to do in Joinville
Even though Joinville is not known for its tourism, there are a variety of things to do and sights to see in this Brazilian city. It is the third largest state in the southern region of Brazil, it is expected to increase its population, as well as its tourism, over the next few years. While you are on vacation in Joinville, you can get around by foot, direct buses, and taxis. Some of the popular landmarks and sights to see while on your trip to Joinville include Caiera Park, the National Museum of Immigration and Colonization, the Estacao de Memoria, Finder Hill Ecological Park, and more.
If you want to relax on a beach in Joinville, be sure to stop by Vigorelli Beach. It is a safe place for you to swim; in addition to swimming, there are a few bars and restaurants on this beach. Sometime on your trip, you should make plans to visit the Zoo and Botanical Gardens. This zoo houses a modest collection of local flowers and Brazilian animals.
Hotel Accommodations
Finding a hotel in Joinville is not hard to do, especially if you plan ahead. You can find a variety of hotels and resorts; some luxury, and others that are offered at a more affordable price range. Blue Tree Towers Joinville, Mercure Hotel Prinz, and Joinville Bourbon Business Hotel are just some of the luxury hotels that you can stay in while on vacation in Joinville. Another popular hotel in this city is the Joinville Palace Hotel.
To ensure that the amenities you desire are available, be sure to contact the hotel ahead of time. Some hotels are booked up during festivals and other popular traveling dates, so book your hotel accommodations as soon as you can.
Weather in Joinville
Before you begin packing for your vacation in Joinville, learn more about the weather conditions. This could be the difference between a fun vacation, and a horrible trip. If you want to travel during the warmest months, you should schedule your vacation between the months of October, November, December, January, February, and March; however, it is always warm temperatures during the year, but these months are the warmest. The months that experience the most rainfall in Joinville are April, May, June, and July; the wettest month in this Brazilian city is May.
Traveling in Joinville
When you schedule your flights and plan your travel to Joinville, make sure you have purchased a Brazil Airpass. This could save you some time, and it could save you money. When you purchase the Brazil Airpass, you will be able to lock in the rates on multiple flights to Joinville. The airpass is only available to foreigners; it cannot be purchased once you are in Brazil. Ask your travel agent more about the Brazil Airpass; you could also ask the airline that you are purchasing tickets through.
Take the Trip
All you need to do is plan your trip to Joinville, and you could be traveling through this Brazilian city enjoying everything that it has to offer. Visit the local landmarks, parks, and other tourist attractions while you are on vacation with your family or friends.