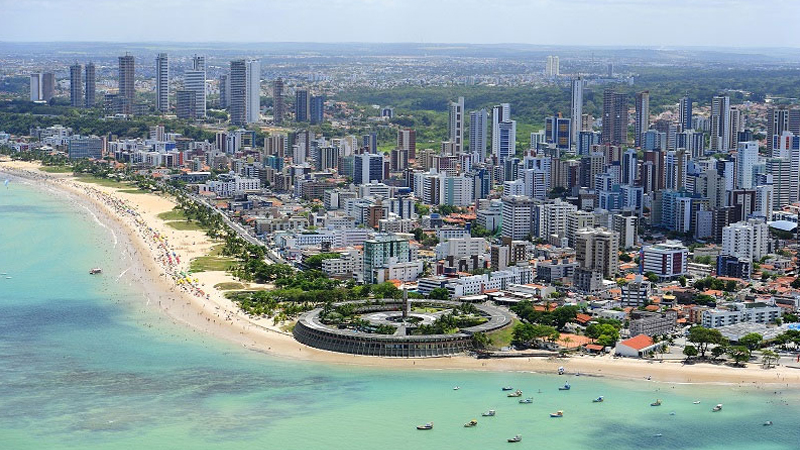 The time to take that next family vacation, friendly trip, or romantic getaway for two is now; regardless of who is traveling with you, make sure you choose a destination that is beautiful, and full of tourist attractions that you can enjoy. That vacation destination is Joao Pessoa. This town is known for its rich culture and tourism. Before you schedule any flights, or book your airplane tickets, be sure to purchase a Brazil Airpass; this can save you some time and money.
History of Joao Pessoa

Founded in 1585, Joao Pessoa is one of the oldest cities in Brazil. After many name changes, Joao Pessoa became the official name of the city in 1930. This name is in honor of assassinated politician, Joao Pessoa.
What to do in Joao Pessoa
Tourism in Joao Pessoa is one of the city's biggest industries. Even so, the city does not compromise the safety or devotion of the people who live in this city. Most tourists come to the city with their family; approximately 96 percent of tourists always come back. There are various beaches that you can visit while on vacation in this city; some of those beaches include Camboinha Beach, and Cabo Branco Beach.
One of the most popular festivals that takes place in Joao Pessoa each year is the Winter Walks. People can party for long periods of time; the party period typically takes place between the months of December to February – the end of February.
Some of the historical sites that you should visit while on vacation in Joao Pessoa include the Santa Catarina Fortress, Barroco Park, Theatro Santa Roza, Saint Francis Church and Saint Anthony Convent, and more. Each of the historical buildings and venues were built with special features or meanings that make it a historical monument.
Hotel Accommodations
Regardless of where you stay while on vacation in Joao Pessoa, you will always find a resort, hotel, or rental property that has everything you desire. Some of these hotels have spas, fine dining, golfing centers, swimming pools, excellent views, and more. Most of the hotels are conveniently located near the popular attractions in Joao Pessoa. The top hotels for tourists who travel to this Brazilian city include Mussulou Resort by Mantra, Sesc Cabo Branco, Verdegreen Hotel, and Tropical Tambau.
Weather in Joao Pessoa
The time to get away is now, but before you schedule those flights to Joao Pessoa, be sure you are well aware of the weather conditions in this Brazilian city. The average temperatures in Joao Pessoa are always high. The warmest month in this city is January, while the coolest month is July. The months that you are likely to experience the most rainfall are February, March, April, May, June, July, and August. The wettest month in Joao Pessoa is June, and the driest month is December.
Traveling in Joao Pessoa
You will typically need to take multiple flights to reach Joao Pessoa, and this could be expensive, especially if there are multiple people in your traveling party. To lock in the rates on your airplane tickets this Brazilian city, make sure you purchase a Brazil airpass. This airpass not only gives you more flexibility, but it can save you some time when planning your vacation. Ask your travel agent or the airline that you are purchasing tickets through about the Brazil Airpass. You must purchase this airpass outside of Brazil.
Plan Your Trip Now
If you want to travel to a beautiful city in Brazil that is known for its tourism, choose Joao Pessoa. This city has a lot to offer travelers, regardless of how large or small the group is. Be sure to schedule a tour through Joao Pessoa with your travel agent, or the hotel that you are staying in. Have as much fun as you can, and be sure to plan ahead.