Brasília Airport becomes GOL hub again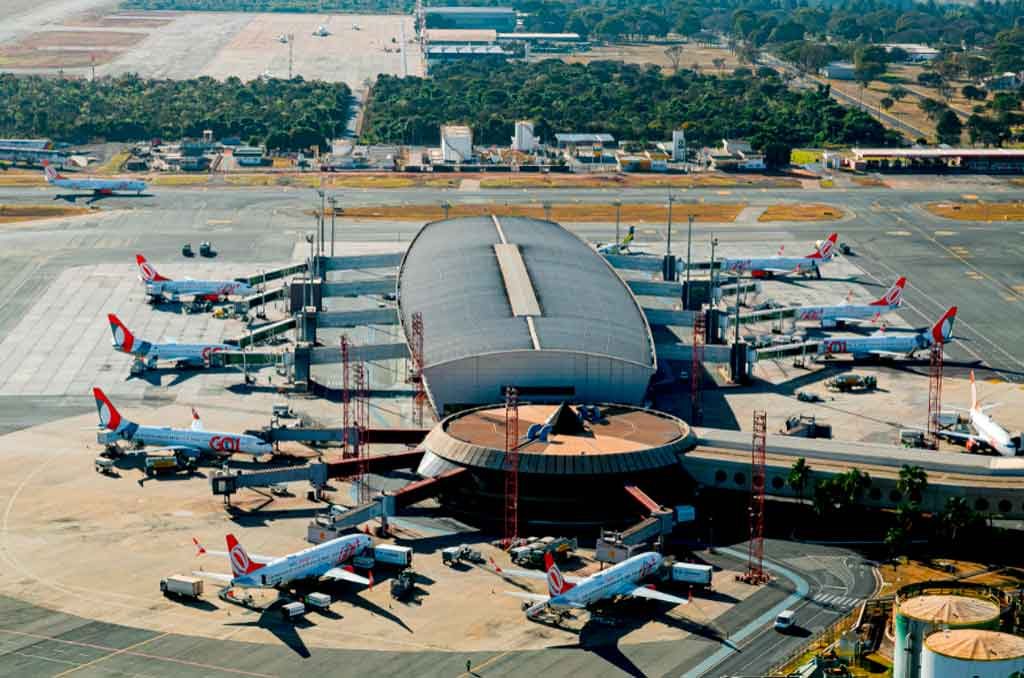 Brasília Airport once again became a hub for GOL, the largest airline in Brazil, increasing its presence to more than 600% in July, when compared to April, connecting the capital with 32 Brazilian cities. Before the pandemic, Brasília was already the company's main connection point, with approximately 140 flights a day serving more than 30 Brazilian locations and four international destinations. There is still no forecast for the resumption of international flights. GOL will also market three regional destinations operated through a partnership with VOEPASS.
For Inframerica's head of aerial business, Roberto Luiz, Brasília Airport will gradually return to attract new flights and become a hub. "We designed our entire airport to be a good space for connections, but also with agile and safe boarding and disembarking. Our speed in processing passengers and fulfilling all punctuality and safety requirements is what makes us the best in the country in the category. Of course, our location helps, but our infrastructure and management is also responsible for airlines choosing to install the hub here," he says.
In April, the aviation landscape changed. Fear of contagion prompted passengers to cancel or postpone their travel, and travel restrictions imposed by several countries reduced demand for flights. Gradually, GOL is resuming the destinations it operated, making Brasília an essential point for connecting the regions of Brazil. It is important to note that all this increase depends on the evolution and spread of the disease in the country and that both Inframerica, a concessionaire at Brasília Airport, and the airline has been taking strict sanitary measures so that passengers can fly smoothly.
"We believe that there is a new scenario in Brazil. It is a new beginning for GOL, and we are more focused and stronger in Brasília. We see many opportunities in the center of the country, and we will explore this with new routes and destinations. Everything always with Safety, our number 1 value, on our aircraft where regular procedures have been reinforced, in addition to the already strict standards of civil aviation sanitation established by the responsible bodies, in line with the recommendations of the main bodies worldwide," says Celso Ferrer, vice president of operations at GOL.