Bossa Nova, a brief history of Brazilian music culture
Bossa Nova is a musical genre with strong American jazz influences derived from samba. In Brazil, the word "bossa" is an old-fashioned slang for something that is done with particular charm, natural flair.
Bossa Nova, a brief history
Popularized in the 1950s and 1960s, became one of the most important movements in what is known in Brazil as MPB (Música Popular Brasileira, or, Brazilian Popular Music). Born in Rio de Janeiro's south zone (which comprises areas such as Ipanema and Copacabana), has found worldwide fame and is often associated with well-known musicians such as João Gilberto, Vinícius de Moraes, Antonio Carlos Jobim (who collaborated with Frank Sinatra) and Luiz Bonfá.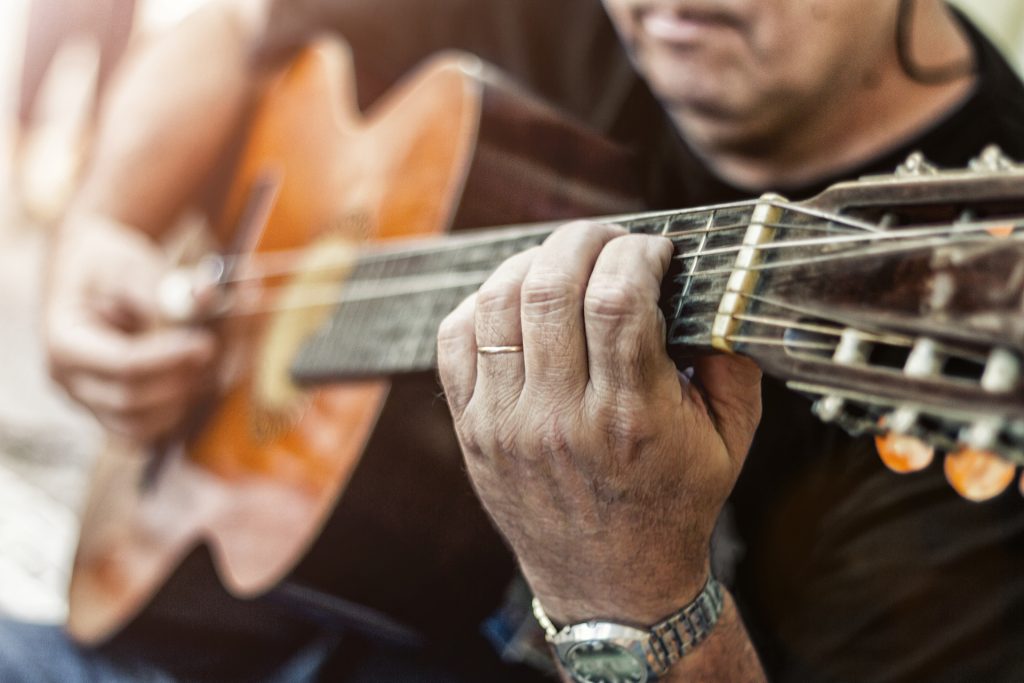 Instruments
Classical guitar
Bossa nova is most commonly performed on the nylon-string classical guitar, played with the fingers rather than with a pick.
Even in larger, jazz-like arrangements for groups, there is almost always a guitar that plays the underlying rhythm. Gilberto basically took one of the several rhythmic layers from a samba ensemble, specifically the tamborim, and applied it to the picking hand.
Drums and percussion
As in samba, the surdo plays an ostinato figure on the downbeat of the beat. The clave pattern sounds very similar to the Cuban styles such as mambo. Also important in the percussion section for bossa nova is the cabasa. These parts are easily adaptable to the drum set, which makes bossa nova a rather popular Brazilian style for drummers.
Main names in Bossa Nova
Antonio Carlos Jobim (known as Tom Jobim) – Tom is considered one of the most important people in the history of Brazilian music and one of the fathers of Bossa Nova. Known for singing and composing Garota de Ipanema (The Girl from Ipanema), which he later recorded with Frank Sinatra.
Vinícius de Moraes – He was nicknamed "Poetinha", or the little poet. Vinícius along with Tom, universalized Bossa Nova and was criticized by many who believed that he brought too many American influences to the genre. In reality, it was Bossa Nova that influenced American music (especially Jazz) at the time.
João Gilberto – Also one of the creators of Bossa Nova in the 1950s. He is a musician who sings and plays the acoustic guitar. Known as one of the singers of the hit 'Chega de Saudade'.
Roberto Menescal – A jazz guitar player who was one of of the founders of Bossa Nova and one of its most important composers. A key member of the regular meetings that took place for singers and composers to exchange ideas.
Most famous Bossa Nova songs:
Chega de Saudade (No More Blues) – Tom Jobim and Vinícius de Moraes. Considered the first Bossa Nova song.
Garota de Ipanema (Girl From Ipanema) – written by Tom Jobim and Vinícius de Moraes, performed by João Gilberto and Stan Getz. About a beautiful girl they spotted in Ipanema.
Desafinado (Slightly Out of Tune) – composed by Tom Jobim, with lyrics by Newton Mendonça. Talking about a slight dischord to the playing of Bossa Novas that gives the music its tension.
Corcovado (Quiet Nights of Quiet Stars) – written by Tom Jobim. Refers to the Corcovado mountain in Rio de Janeiro.
Águas de Março (Waters of March) – composed by Tom Jobim. It was nominated in 2001 by a famous Brazilian newspaper after a poll of around 200 journalists, the best Brazilian song.
Mas Que Nada (Come On) – written and performed by Jorge Ben in 1963. The title means "no way" or "come on!". This song got very famous recently after Sérgio Mendes made a version together with the Black Eyed Peas.