Balneario Camboriu Most Exciting Tourist Destination of Southern Brazil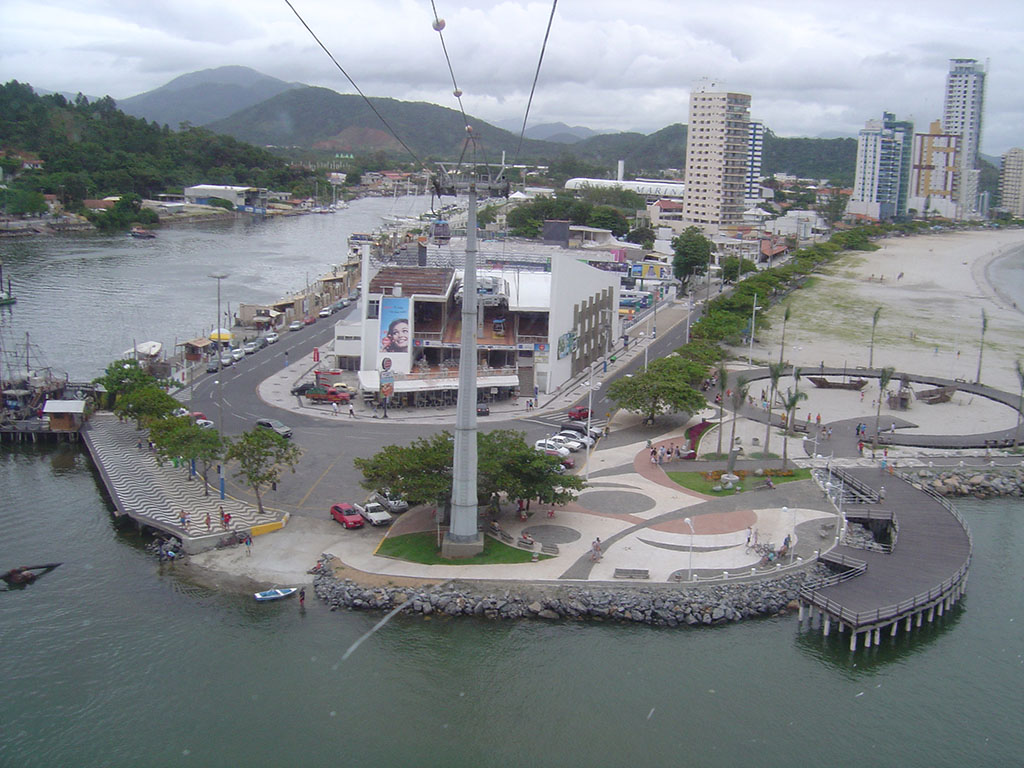 Brazil is hottest spot for finding resort cities and one of them is Balneario Camboriu which is located in southern part of Brazil in Santa Catarina state. This place is well famous for beaches surrounded by sky scrappers, which are further well known for bars, nightlife, souvenier shops, shopping complex etc. which also makes it one of the happening place among South Americans. It's location is perfect as it is located 10 km south of the city of Itajai, 96 km south of the city of Joinville, and 80 km north of the state capital, Florianopolis.
he reachable location makes it busiest sea side resort, as it is a resort city it has 9 beaches where you can enjoy pristine ecosystem and adventure tourism.
During the peak season, the city revive up and reach five times more visitors than the total number of its population, majorly in summers it hit million population. At night, the clubs and bars of Avenida Atlantica and Barra Sul fill with people, mainly in night clubs, where electronic music is predominant.
The Central Beach is almost 7 km. On the beach side, you can see craft fairs and kiosks which sell snacks and coconut water to cool off the summer heat. Avenida Atlantica is full of bars, shops and restaurants you can book your tables over the sidewalks. Get in one of the boats and sail by the coast and visit to Ilha das Cabras. There you can watch the shows performed by the crew who dress as pirates and entertain their guests.
After attending the show you can visit
Praia do Canto, a nearby beach where you can witness a beautiful view of the city, meanwhile you can take a bath in its extremely quiet waters or you can also enjoy the sun on the small strip of beach sand.
6 km away from downtown, Praia das Laranjeiras is located in a small bay and has very calm waters, perfect for swimming and water sports. There you will find a small pier, where the tour boats, bars and restaurants are located. The place is known for the presence of rocks and shells, the beach has evidences of the indigenous peoples who inhabited the coastal areas of Santa Catarina.
If you want somethinh happening then you can visit this adult only beach. The Praia do Pinho, the first official nudist beach of Brazil and the fifth of the world, it is 9 km from downtown and has a campground area, inn, bar and restaurant. There, the rules of conduct are very strict.
If you love air sports, you can go to Morro do Careca, there you can take part in various adventure sports like hang gliding and paragliding. Apart from this you can enjoy climbing and abseiling.
How to Reach:
By bus you can reach Balneario Camboriu by from various places.
You can also rent a personal vehical, follow BR-101 which heads towards south from north. You can roam around the city in a rental vehical.
Famous Activities:
Electronic music, seafood, schooner tours, Ilha das Cabras, adventure and sport, nightlife, Naturism
Points of Attraction
Unipraias Park
Pinho Beach
Morro do Careca touristic complex
Laranjeiras Beach
praia central