The Heart of Brazil is Full of Culture and Nature
Are Planning to take your kids on a getaway on coming dates? then we have a mix of culture and nature for you here in Brazil. Brasília, Pirenópolis and Cidade de Goiás of Brazil has a connection to lots of stories, folklore which are loved by childrens. This tour is a blend of nature, fun, adventure, culture
so both the adults and kids can enjoy the tour to the fullest.We have created a three days touring itenerary around Brasilia, Pirenópolis and Cidade de Goiás,in which we have covered important buildings, museums and nature.
This is a customized tour for families, if you don't have a car, we recommend you rent one, because the destinations are far away from each other, as some of their attractions.
Day 1: The capital seen from above

Brasilia being the capital of Brazil has many points of attractions. Among them, many are modernist architecture, which fascinates both tourists as the inhabitants of the city. Its central area, the "body of the plane" in the design of Lucio Costa, is where some of its most important buildings are concentrated, such as Praça dos Três Poderes, the Metropolitan Cathedral and the TV Tower, also designed by Costa.At tower Start your trip with the food and crafts fair, where you can find flavors and objects originated from all regions of the Country. Then, get on the viewing spot which is 75m in height. From there, you can have a panoramic view of the city. Teach your childrens about the architecture and the organization and history of the city, this building is built in record time and inaugurated in 1960, by Juscelino Kubitschek.Once done, walk a little and reach to Parque da Cidade Dona Sarah Kubitschek, named after the former first lady. In its 4.2 km.sq area you can enjoy various activities, there are bike lanes, gym equipment, barbecue grills, sports courts, artificial lake and several playgrounds for children, but with paid rides. The Ana Lidia Park, and its famous space rocket, has free access and has been entertaining children since its inauguration in 1971.End the first day, with the visit of Catetinho, the first official presidential residence of Brasília. Designed by Oscar Niemeyer when the city was still an immense construction site, it is also known as Palácio de Tábuas, because it was entirely built using wood. There, amid the nature of the region, you can see the modest rooms occupied by Juscelino and some of his closest advisors and board members.
Day 2:Waterfalls and history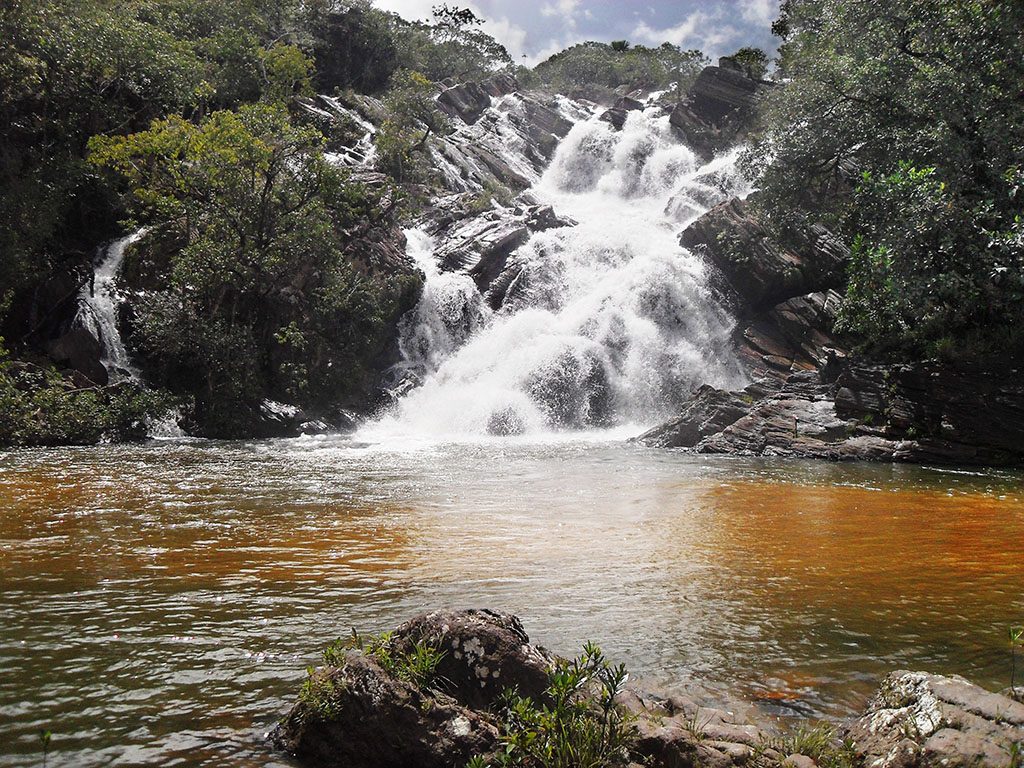 Travel Pirenopolis from Brasilia which is 150 km away, Pirenopolis is one of the most historic city of the state of Goias whcih was founded in 1731. There is many gold mines in the region which make the region famous and hihgly developed, but still it has oldschool feel and for this we may thanks to its big houses and buildings from that time, such as the colonial Mother Church of Nossa Senhora do Rosário, it was landmarked as architectural, urban, scenic and historic heritage by Instituto do Patrimônio Histórico e Artístico Nacional, Iphan. And as if this urbanization is not enough, you may explore the beautiful nature, which is full of
waterfalls and rivers.Cachoeira do Lázaro is one of the best known waterfalls and a favorite of tourists, for being easily accessible and revealing to visitors the great diversity of the Cerrado biome, such as its medicinal plants, fruit trees, giant anteaters and pampas deer. In front of the waterfall, there are natural pools which are perfect for swimming with childrens. Near to the center, the Vagafogo Sanctuary is located which was created to disseminate ecotourism, environmental education and sustainable food production. Childrens will surely love the place, becuase it has trails, natural swimming holes whcih are very safe, so you can practiced abseiling, canopy touring and zip-lining at the place.At night, walk down Rua do Rosário and taste the local food and ice cream. Just choose one of the many restaurants and delight yourself. and if you happen to taste pequi, a fruit typical of the region, remember: you can't bite it, because it is full of thorns inside. The right way to taste it is squzzing and eating its external pulp.
Day 3:Tripping in poetry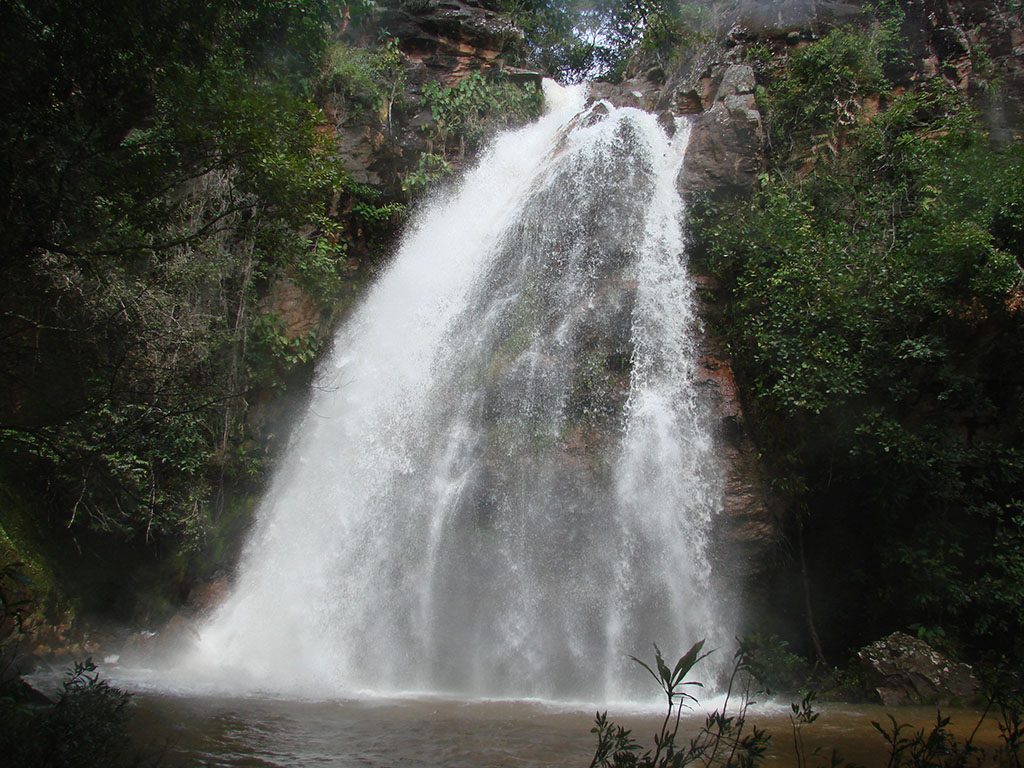 At the last day of the tour, visit the former capital of the state of Goias. which is 170 far from pirenopolis, it will take a 2 hour ride to reach there. Once you reah there you can visit its big houses where you can gain the knowledge about the past of the State. Start your day with Museu Casa de Cora Coralina,created in honor of one of the most important Brazilian writers, who was born and raised there, and who there produced most of her poems and short stories.It has something intresting for adults that is the trajectory of this fascinating woman, who was also a professional baker, and who released her first book with 75 years of age. on the other hand it also interests children, who can visit an ancient house which is over 200 years old, very well preserved, and learn a little more about the way of life of a small town in the countryside of Brazil.
After the historic tour head towards Cachoeiras das Andorinhas, which is 8 km far from the historic center,you cna swim and relax after the tiredness of city tour while swimming you can see the beauty of waterfall nestled amid the sandstone rocks and soapstones. Childrens can enjoy playing with various fish, such as lobós and lambaris.
Point of Attractions:
Praça dos Três Poderes
The Metropolitan Cathedral
Parque da Cidade Dona Sarah Kubitschek
TV tower
Catetinho
The colonial Mother Church of Nossa Senhora do Rosário
Instituto do Patrimônio Histórico e Artístico Nacional
Cachoeira do Lázaro
Vagafogo Sanctuary
Rua do Rosário
Museu Casa de Cora Coralina
Cachoeiras das Andorinhas