Azul to suspend Campinas – Porto flights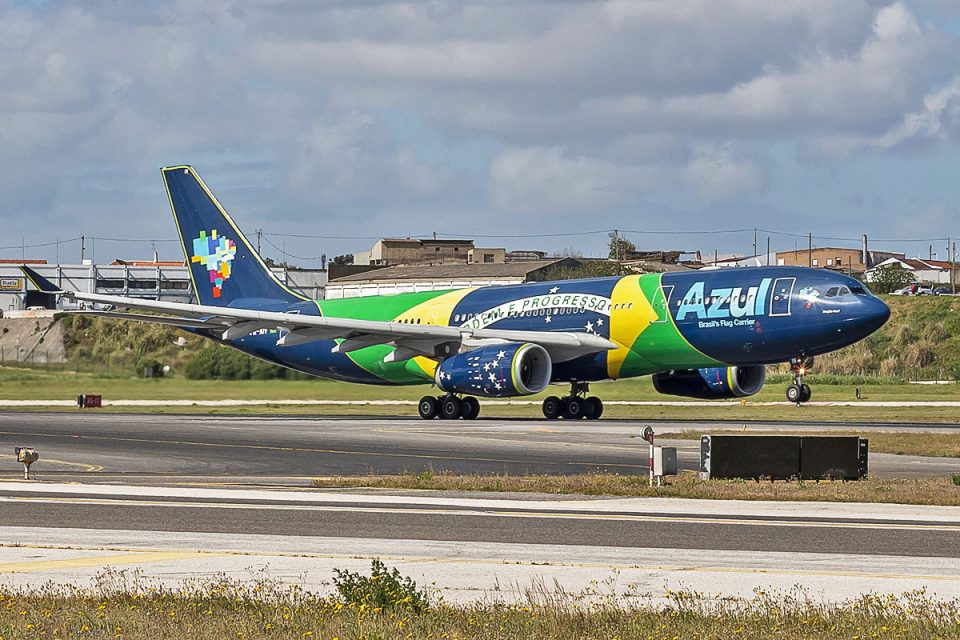 The developments caused by the advance of the coronavirus epidemic and the crisis in the financial markets motivated Azul airlines to trigger a contingency plan. Azul confirmed this week that it will suspend the flights between Campinas and Porto between September 16 and March 21 and that it also started granting unpaid licenses to its crew members due to the drop in passenger demand.
"Aiming to optimize its network and balance demand and costs, Azul decided to temporarily suspend operations between Campinas and Porto. The suspension on the route will take place between September 16 and March 21, 2021, a period that includes the winter season The company points out that it is already working on the reshuffling of customers impacted by the change in flights ", says the note from Azul.
In relation to unpaid leave, the company stated that "due to the constant increase in the dollar that pressures company costs, it decided to adopt this contingency plan that contemplates the possibility of unpaid leave. Obeying several criteria, the initiative allows that crew members can take advantage of the period to dedicate themselves to personal projects without losing their employment with the company. "
It is a strategy already in use by other airlines, especially in Europe, given the reduction in passenger traffic. Lufthansa, for example, confirmed last Friday that it will reduce its capacity by 50% or more, depending on the evolution of the situation. However, their acceptance promises to be complicated, after all, these employees will only be guaranteed the job registration with the company.
The flight between Viracopos and Porto, Portugal's second largest city, opened in June last year with three weekly flights. It is a complement to the route between Campinas and Lisbon, the country's capital, which today operates daily. The rise in the dollar rate dramatically affects airlines in Brazil that have aircraft leasing contracts in that currency, in addition to other costs also linked to the exchange rate. Even the sharp drop in the price of a barrel of oil seems to compensate for this situation so far.
Today, Portugal has become Azul's gateway to Europe, from where company passengers can travel on connections with their partner TAP. But, like other companies on the continent, the Portuguese flag carrier has also been heavily affected by the spread of the epidemic. This Monday, the company suspended 2,500 flights scheduled for March to May, after canceling another 1,000 flights so far.
In Brazil, the only flight suspended due to the coronavirus is the one that connects São Paulo to Milan, carried out by Latam. The daily route will no longer be operated until April 16, at first.