American Airlines suspends 75% of all international flights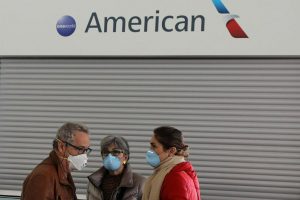 American Airlines decided on Saturday to suspend most of its International long Haul flights, starting on March 16, because of extremely reduced demand.
American plans to ground almost its entire wide-body fleet, and only maintain some narrow body routes.
All flights to Brazil are being impacted.
If you have travel plans between US and Brazil for the near future, contact American Airlines or your travel Agent.