No World Cup? Brazil Is Still a Must-See Destination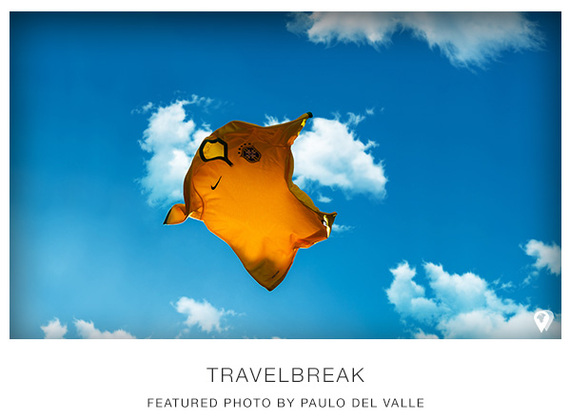 Live music, smiles of curiosity and hospitality, colors, flavors, beaches, a multitudinous culture, and the origin of super models such as Adriana Lima and Alessandra Ambrosio.
By: Stephanie Be Travel Blogger, Founder TravelBreak.net
Eu Te Amo Brasil.
(I'm going to mention a few things you don't want to hear, then I'm going to get to the fun stuff.)
While I greatly envied every Facebook and Instagram update on the masses making their way to Brazil for the World Cup, a piece of my heart sank in condolences for the world.
I had the privilege of being a part of a UCLA Global Research Seminar in the summer of 2010, based out of Ipanema, Rio de Janeiro, and am well too informed of the socio-economic implications of the 2014 FIFA World Cup.
They say ignorance is bliss, and I'd say really? Ignorance is more like 1 million people drinking, raging, and breaking laws at the cost of humanity.
If it sounds like college football or basketball, don't fool yourself. The lives that were destroyed are a matter that's anything, but cool.
You see in our world, we value professional sports more than we do laws. Brazil had to change their Constitution for FIFA. People were injured. People died.
And in this globe, the rate of sex-trafficking (and domestic violence), peaks for large scale sporting events. It happened to Brazil. Woman and children were lost, killed, and sold into sex slavery to service the drunken partiers.
Transcontinentally, we evict people from their homes (for Brazil's Manaus Stadium,250,000 people) to make ways for profitable infrastructure. Except someone decided to build Brazil's stadium in the middle of no where, in a town that doesn't even have a soccer team; so no, Brazil is not profiting on the amphitheater… not even when the Olympics become the new hot tweet.
I'll save you the math, you can read about it here. In summary, it costs Brazil almost $30 billion to run FIFA and the Olympics, for an expected revenue of $8.5 billion, most which go to FIFA and the Olympics (did I say most? It's practically all). It's a financial waste that united educated Brazilians and angry favela rebels in protest.
So no, FIFA and the Olympics aren't stimulating the economy. I'm not suggesting that you shouldn't enjoy the events because of the injustice. I'm advising you that the framing of the events as a stimulant for positive tourism is misleading.
However, Brazil IS magically beautiful. You SHOULD visit Brazil, and here's why:
1. The People.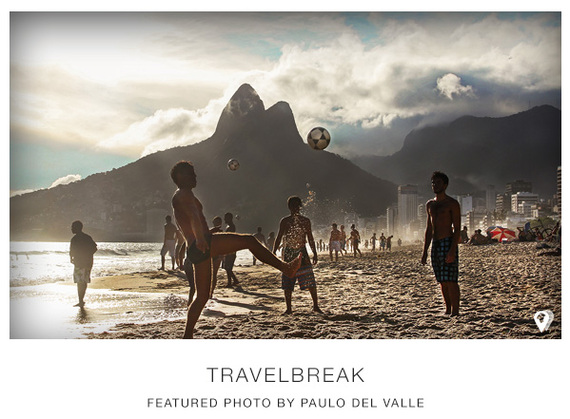 Looks Japanese? Is Brazilian. Looks Lebanese? Is Brazilian. Afro-Cuban? Nope. Brazilian. Could be Aussie? Probably an Aussie there to meet hot Brazilians.
So friendly, so full of energy; and always up to eat, drink, dance, and play sports. I love Brazilian people.
It's no wonder that Snoop Dogg and Pharrell filmed their hit music video "Beautiful"(music video is explicit) on the Lapa Steps of Rio de Janeiro. I'm still not sure if they were talking about the women, or the destination itself.
2. The Nature. Beaches + Jungle = Winning
Who cares if Brazil loses a game or two when they have waterfalls that look like this?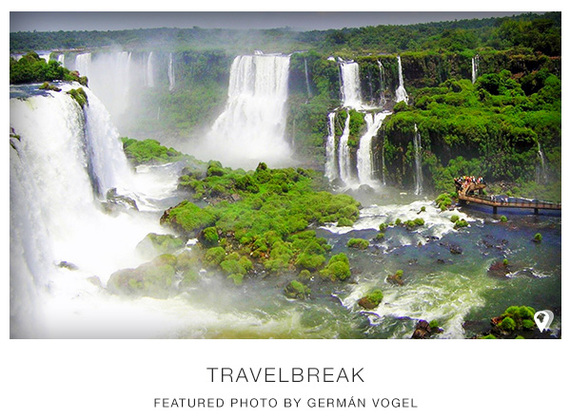 Or sandy coastlines where thongs are socially acceptable.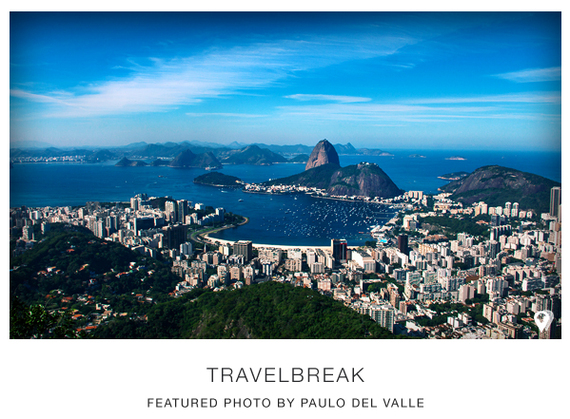 Or tree tops with real monkeys, and real coconuts.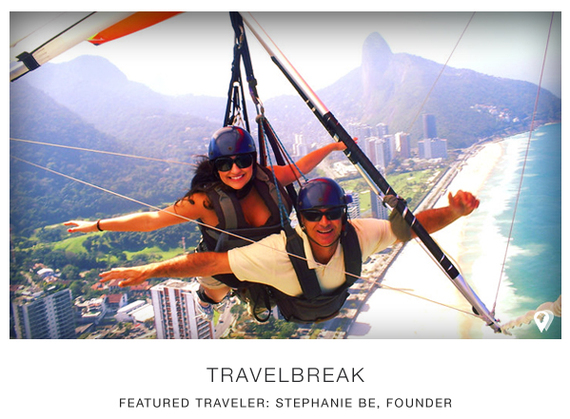 Or a lake that looks like this: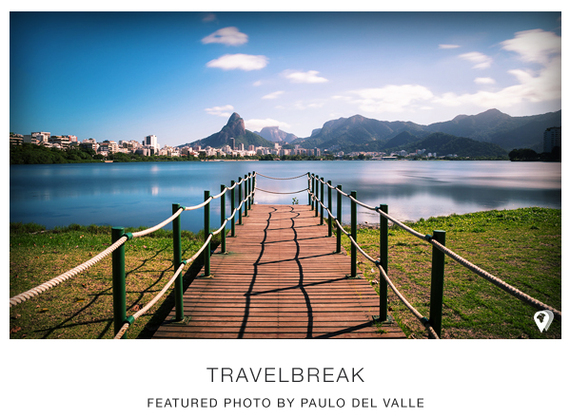 Go ahead, Brazil: Brush your shoulders off. While we're planting trees around the world, your jungle parks are like "I woke up like dis."
3. The LIVING of Michael Jackson's "They Don't Really Care About Us"
There are just as much slums are there are cities, beaches, and jungles. I met some wild Aussie guys that said they went to the favela parties: "Cocaine and kids with machine guys." They said they didn't feel threatened by the people living in the favelas, and that the parties were fun. Fortunately, my only experience at a favela was one cleared of drug-lords as accompanied by a UCLA professor with our study group. There's a favela tour you can take outside of Rio that leads right up to a Michael Jackson statue, dedicated to the king of pop. It's not as big as the Christ Statue, but it's worth checking out.
You need to see the favelas. Not as a human-zoo. As people, we deny ourselves a knowledgeable, cultured lifestyle if we don't expose ourselves to the dangers of indifference. Physically stepping onto the grounds of extreme poverty is a metaphorical step towards self-awareness, compassion, and kindness.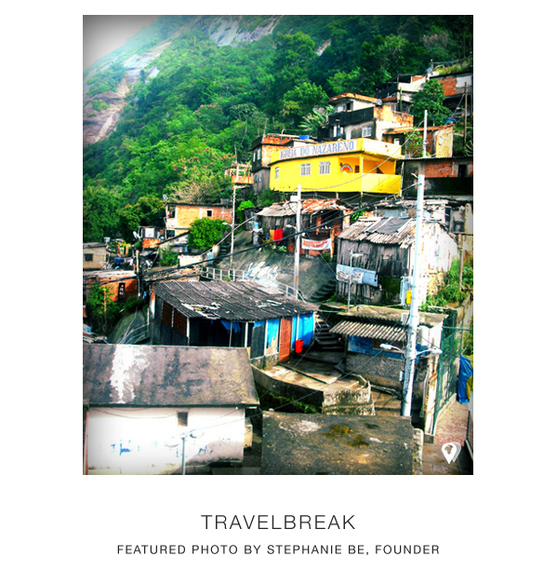 4. The Music, Food, and Nightlife
Strawberry sushi, churrascarias, agua de coco, acai bowls, cafe, and capirinias along some samba? You'll start speaking Portuguese too.
Not to mention, Brazil hosts some fantastic festivals.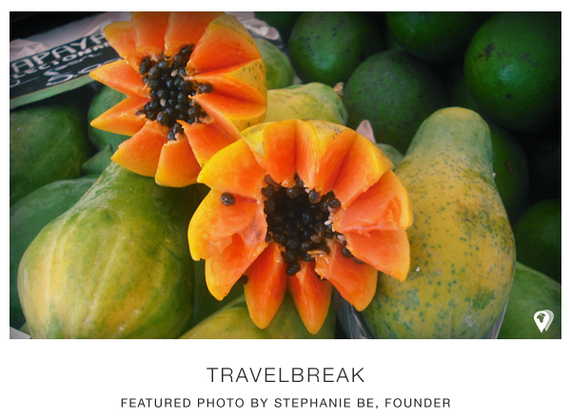 5. The Richness in Art
I wasn't kidding about the colors. There's as much vivacity to the buildings, streets, and artisan work as there is to the people, music, and gastronomy.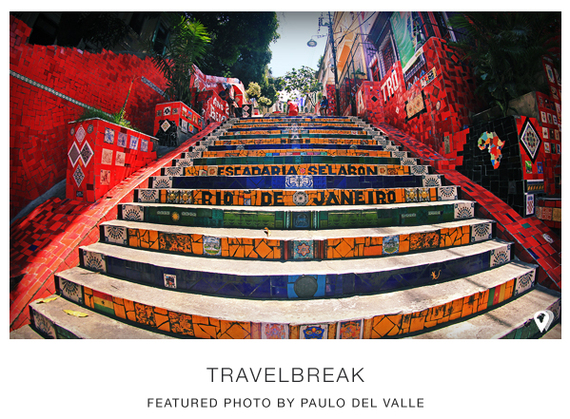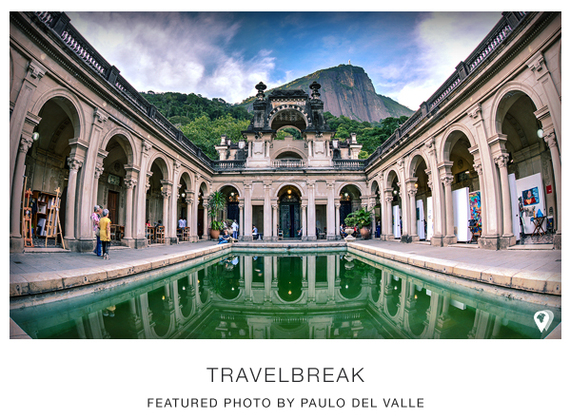 Live on. Get your Brazil on.
Obrigado Brasil.
[Thank you Brazil].