Get up and leave for the country of diversity: Top places to visit in Brazil
The World is home to beautiful and enthralling destinations that are waiting to see you, Choose Brazil as your next dream destination among all of them. Trust me, apart from exciting football matches this place has much more to offer to its trippers. Brazil is a vast South American country and is the fifth largest country in the world it is very diverse in itself. Brazil is the most multicultural nation, due to its rich culture and history this country also exists in UNESCO world heritage sites. From the Amazon basin, heavenly beaches, fascinating cities, diverse culture, vineyards and to massive waterfall, you name it Brazil has it.  To make your Brazil visit sorted we have summed up a list of top placesto visit in Brazil:
8. Sao Paulo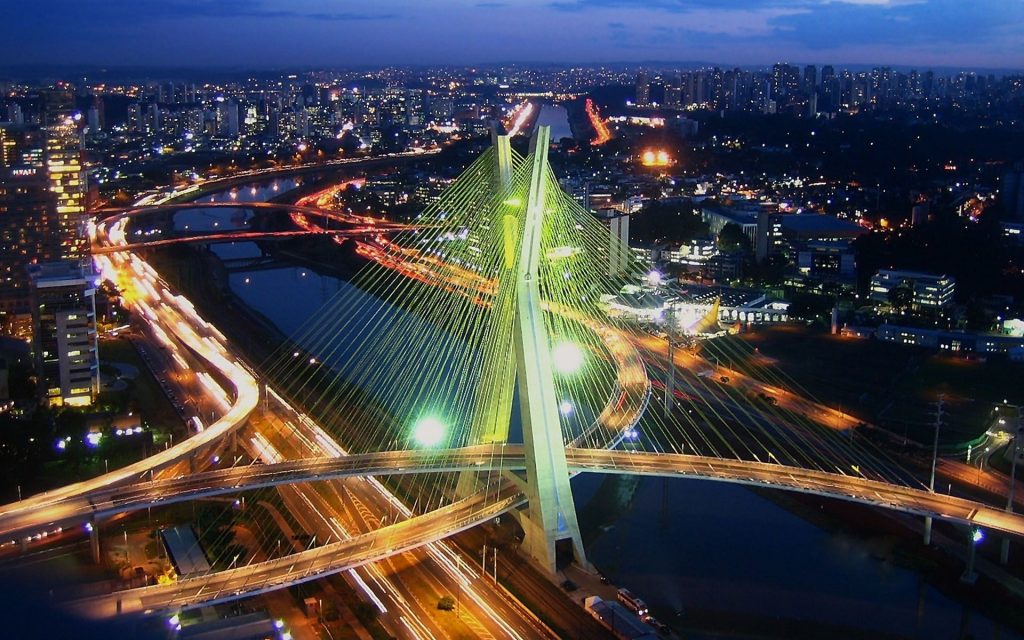 Sao Paulo is often known as Sampa is theworld's fourth most densely populated city in the whole globe, due to this Sao Paulo is home to multistory and skyscrapers. If you are an architecture lover then you are going to love this place, because this place has both the sides which include neo-gothic cathedral to modernist architect designs. Located in southern Brazil it is the nation's financial center. This city is the perfect combination of art, culture, architect, food, and music which makes it one of the top placesto visit in Brazil.
List of tourist attraction in Sao Paulo includes:
Sao Paulo Cathedral
Museu de Futebol
Mercado Municipal de Sao Paulo
Liberdade District
Museu de Arte de Sao Paulo
Theatro Municipal de Sao Paulo
Museu da Lingua Portuguesa
Avenida Paulista
Pinacoteca do Estado
LbirapueraPark
7. Brasilia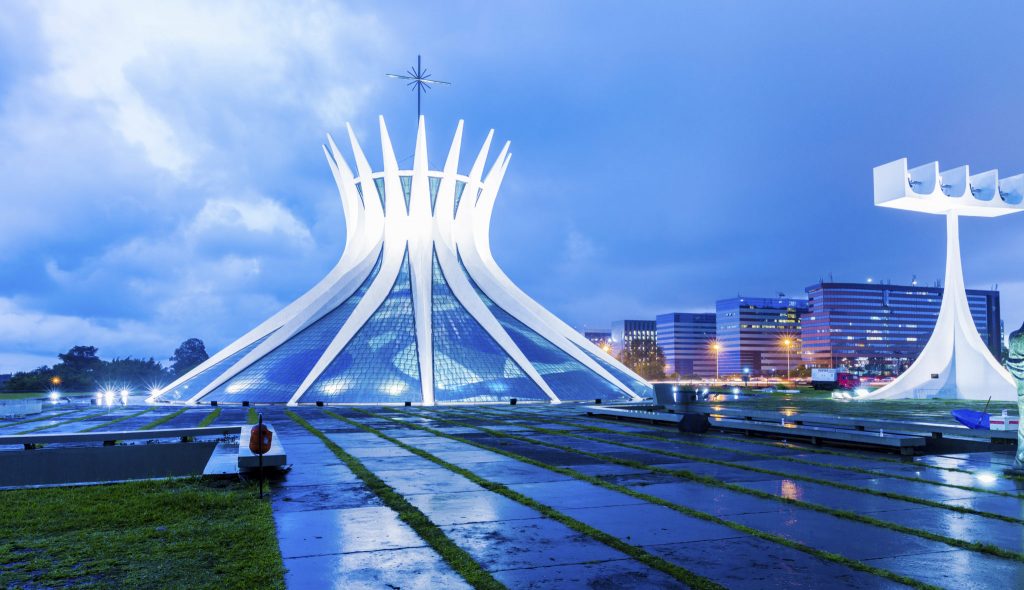 Thecity of Brasilia is located in Brazilian highlands, it is designed by Oscar Niemeyer who is famous for its modern architecture, this city is laid out in shape of an airplane, its every section serves as unique district such as government, residential, commercial and cultural.
List of tourist attraction in Brasilia includes:
Praca dos TrasPoderes
Cathedral of Brasília
Palacio dos Arcos
Museum of Indigenous People
Sanctuary of Dom Bosco
Television Tower
President kubitscheck Memorial
National Congress
National Park Brasillia
Lago da Paranoa
6.Fortaleza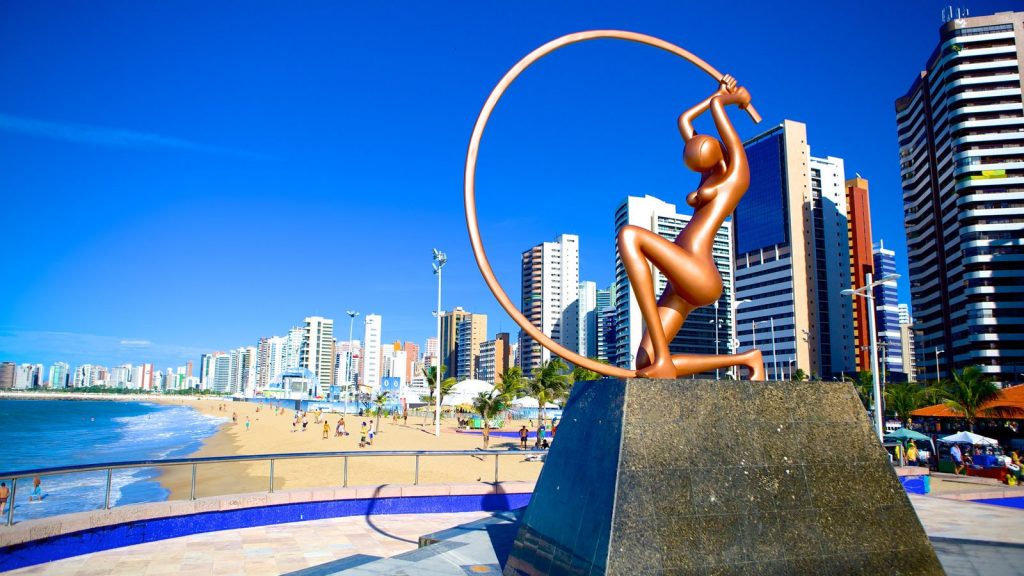 Home to clean beaches, shopping and lively culture and another place from the list of top places to visit in Brazil, it is Fortaleza. This place lies in the northeastern coast of Brazil and it is named as the fifth largest city of Brazil and capital city of state Ceara. This place is a combination of beaches, palm trees, dunes, and lagoons. If you are a beach person then get ready for this vacation, because Fortaleza has what you need for a beachy trip.
List of tourist attraction in Fortaleza
Iracema Beach
Mucuripe Beach
Sabiaguaba Beach
Barra do Ceara Beach
Beach Park
CearaShow
5. Parati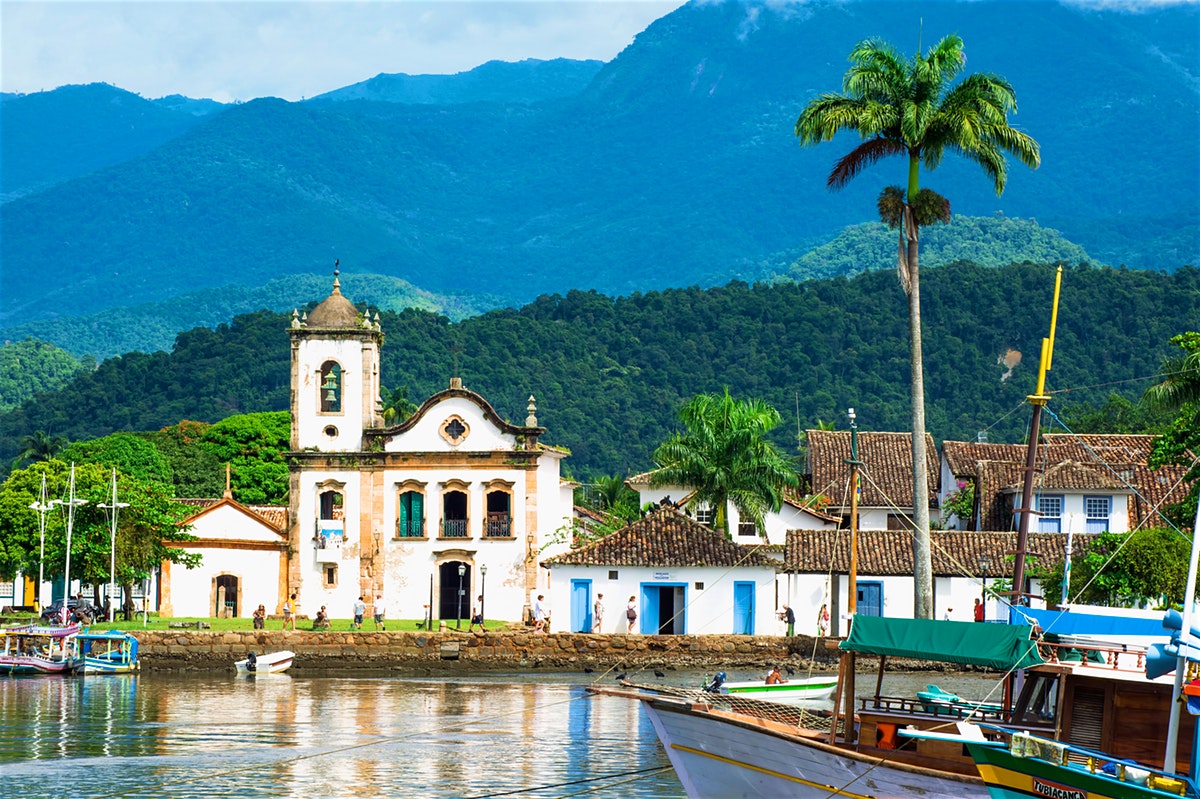 Parati is situated along Brazil green coast in the Rio de Janerio state, a former Portuguese colony established on the shores of the Bay of IIha Grande. Parati is the heaven of tropical forest, waterfalls, emerald sea and coastal mountains. If you are searching for serene destination then Parati is best in the list of top places to visit in Brazil.
List of tourist attraction in Parati:
Paraca da Martiz
Saco de Mamangua
Lula Beach
Pao de AcuacarPeak
Church of our Lady of Penha
Chapel of our Lady of the Conception
CachoeiraPoco da Laje
Cachoeira do Toboga
Poco das AndorinhasWaterfall
Toca da IngraciaWaterfall
4. Recife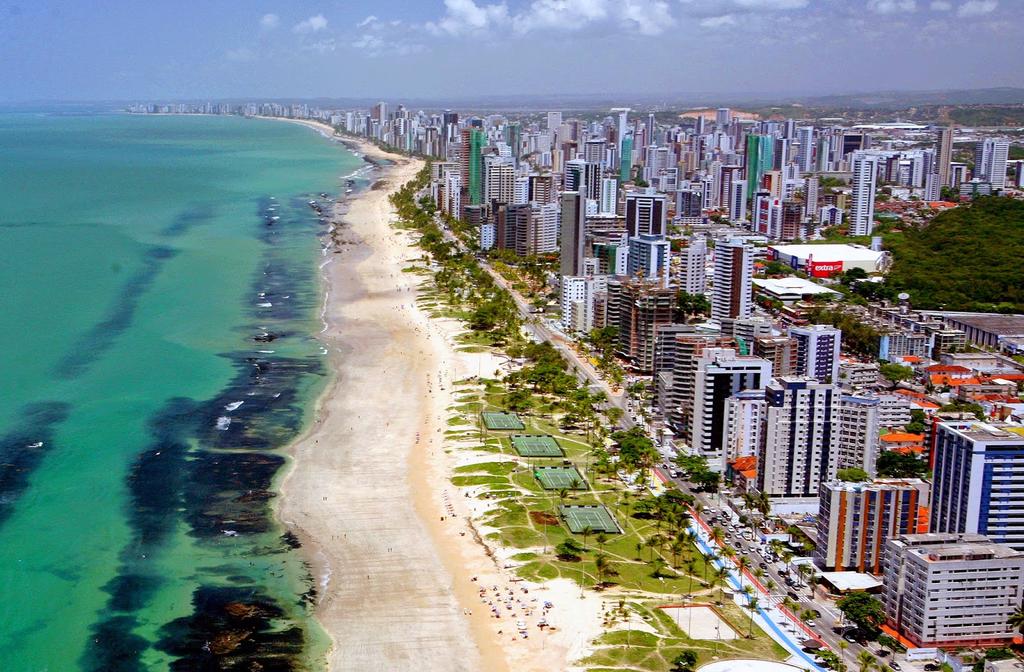 Also known as the Venice of Brazil, due to its myriad waterways and bridges, Recife lies in the northeastern coast of Brazil. It is one of the largest and most important cities of the nation of Brazil and capital of the state of Pernambuco. This city is surrounded by tropical forest, islands, and rivers. Recife is a popular destination because of its vibrant culture, and tourist attractions. The beaches here are considered as some of the best beaches in Brazil.
List of tourist destination in Recife:
Boa ViagemRecife
Boa ViagemBeach
Ricardo BrennandInstitute
MuseuCais do Sertao
RiomarRecife Mall
Rio Capibaribe
Jardim Botanico
3. Salvador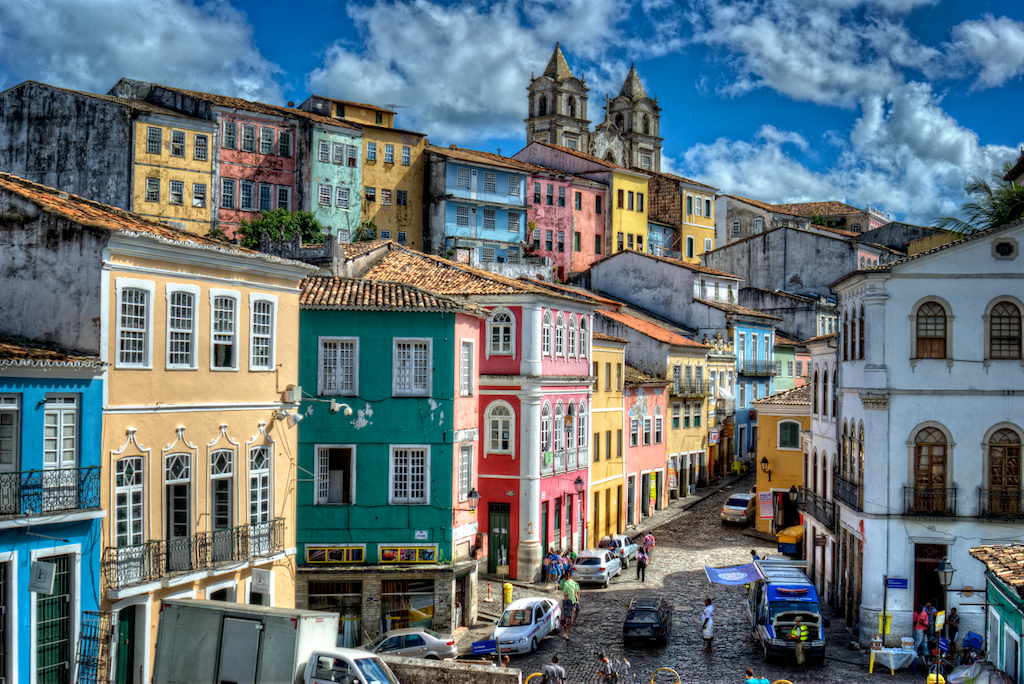 Picture perfect destination of Brazil, Salvador has vintage vibes which make it stand out from the list of top placesto visit Brazil. It is a historic heart with beaches and alively culture. It offers one of the world's biggest carnival celebrations. Salvador is one of the oldest city of Americas and named as the third largest city of Brazil and capital of Bahia state situated on the coast of the Bay of saints it offers fascinating beaches which are famous for sunbathing, swimming and surfing.
List of tourist attraction in Salvador:
Bay of all Saints
Mercado Modelo
Historic Center
ElevadorLacerda
Pelourinho
Sao Francisco
Cathedral
Carmelite Church
Lower Town
Santa Teresa and Museum of Sacred Art
2. Foz do Lguacu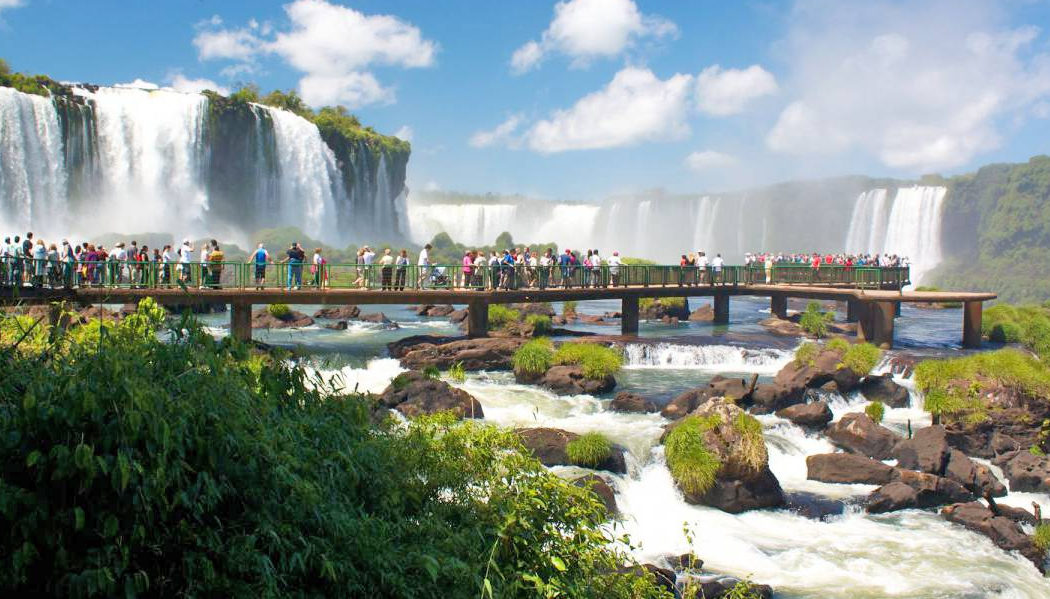 This place is home to magnificent waterfalls known as Lguazu waterfalls located on Lguazu river, this place lies in between Brazil and Argentina. Foz do Lguacu offers a breathtaking view and tranquil sound of flowing water. This place is surrounded by tropical forest and wildlife.
AList of tourist attraction in Foz do Lguacu:
LguacuWaterfalls
Parque das Aves
Chen Tien Buddhist Temple
Vale Dos Dinossauros
1.Rio de Janerio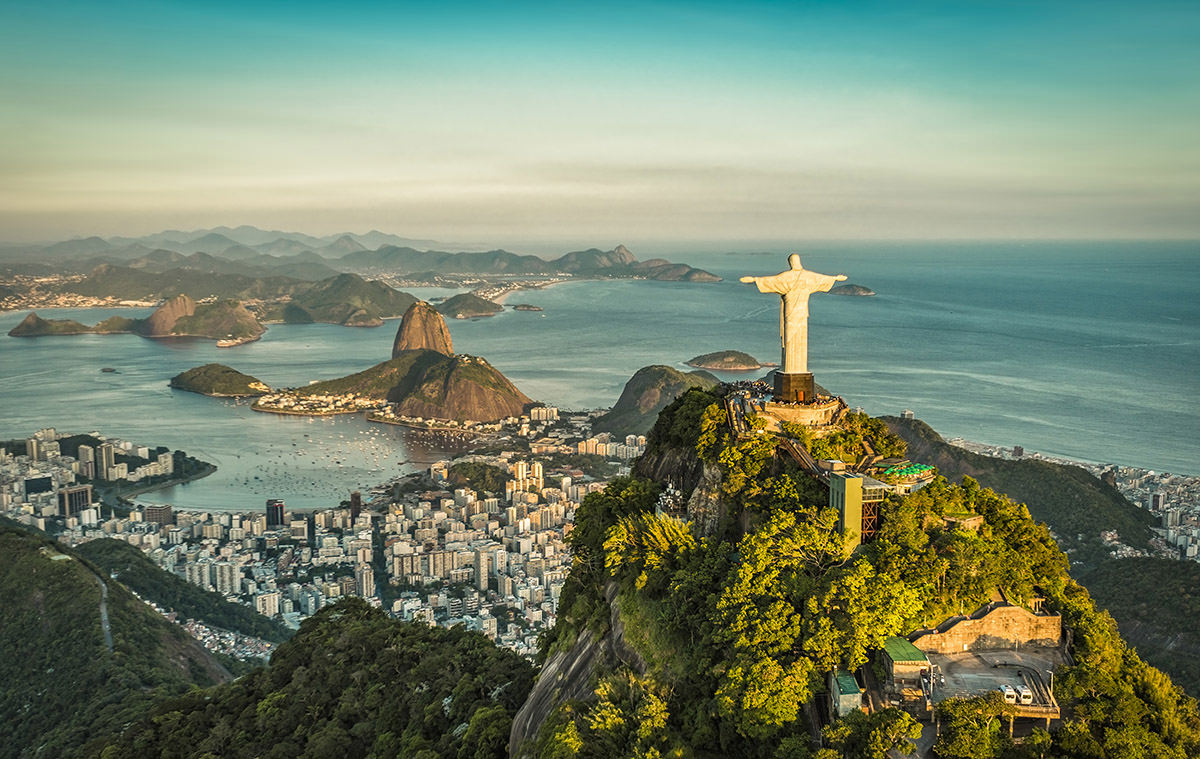 Brazil's paradise and one of my favorite from the list of Top places to visit in Brazil, Rio de Janerio is animated heaven and we have the live example in form of Angry birdsRio game. Rio is located in southeastern Brazil, it is most popular tourist attraction of South America due to its scenic view which includes mountains, landmarks, water bodies, beaches and yes, its vibrant and thrilling carnival festival. Rio is home to one of the seven wonders named as Christ the Redeemer statue which is 38m long.
List of tourist attraction in Rio de Janerio:
Christ the Redeemer Statue
Copacabana, Rio de Janerio
Sugarloaf Mountain
Corcovado
Maracana
Hope you enjoyed reading this informative blog on placesto visit in Brazil, now you can choose your favorite destination to visit this season before heading to Brazil, we will be back with more fun blogs on Brazil tourism till then, TRAVEL & EXPLORE this beautiful world.