First Azul Flight Arrives in FT Lauderdale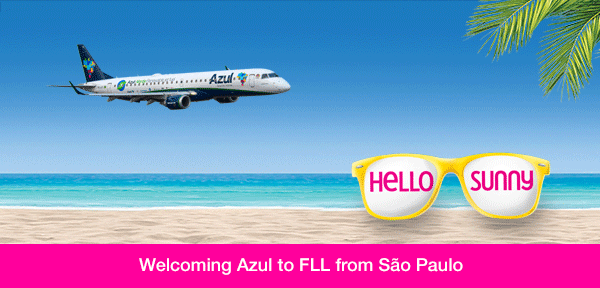 The inaugural flight by Azul Linhas Aéreas from Campinas, São Paulo to Fort Lauderdale in Florida touched down this morning bringing aboard Azul's team from Sao Paulo, including its founder and David Neeleman.
Today there will be sevral events in Fort Lauderdale to celebrate Azul's new service, which will soon be followed by another flight to Orlando Florida, and to New York year.
Azul is the fastest growing airline in all Latin America and has just ordered over 40 new Airbus planes.