Cycle to the Brazilian Trails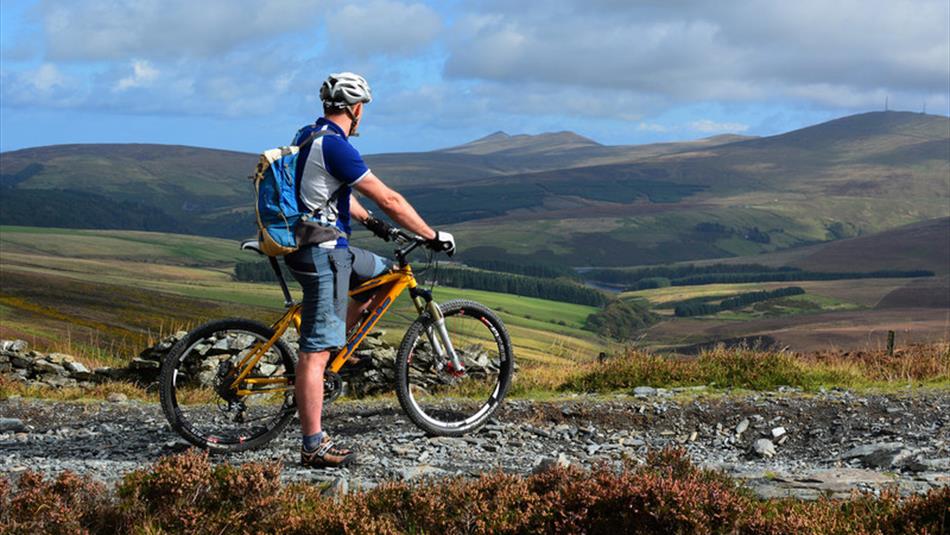 Brazil is Fifth largest country of the world, which makes it obvious that there is lot to do and there are lot more places to visit in Brazil. Brazil has a great connectivity of flights as Its rail transportation is weak, so you have to board a flight every time you visit one city to another. Brazilian airports receive regular international flights from various big countries. But other than Flights there is other mean by which you can travel from one place to another is your "Cycle". Wait we are not kidding here, Yes you can cover a huge distance of Brazil on your two wheels.
Brazil has over 1.6 million kilometers of road network which makes it the largest road network in entire Latin America. You can rent a cycle to roam around in the country. Cycling is a good option if you want to explore scenic areas and make multiple stops along the way.You'll find that most roads in Brazil are in good to great condition so you need not to put extra efforts to paddle down the cycle.Brazil is a diverse country which make it full of adventures, there are numerous trails in Brazil, which are offering stunning view of the country.
Once you arrive in the country, you will see that Brazilian residents prefer Bikes over car, more people ride bikes to avoid the traffic of the cities. However, not only urban roads you can conquer the Brazilian trails on cycle. Whether you new to cycling or, amateur or professional cyclist, Brazil offers you everything according to your stamina.
For Beginners
For those who are beginners, there is good option to take shorter paths. You can take 28 km long route between Gramado and Canela, in The Mountains of Rio Grande do Sul. To start the tour you can rent a bicycle or take the help of your travel planners. On this trails you are going to see scenic landscapes including vineyards and breweries.
The State Tourist Park of Alto da Ribeira, in Iporanga, in Sao Paulo, also has an easy level trail, this trail is passing by the Ribeira River which make it worth burn you calories by cycling. If you dont want to go that far than we recommend you to cycle on Rio de Janeiro beachfront, which leaves from Recreio dos Bandeirantes and arrives at the Aterro do Flamengo.
For Experienced
Those who are experienced and know alredy about the adventure can take a little complicated trail. Ametures can experience the Routes Bahia, Start from Prado to Porto Seguro, and paddle down on 110 km, long trail. On the way stop on various attraction points to observe the beauty. On this trail you can have a chance yo observe cliffs, crossing rivers, sea, you can take rest in the campz or dive into the soothing water of beaches. Another good trail for experiences cyclist is the Costa Verde & Mar Circuit, with departure and arrival in Balneario Camboriu, on this you will cover places like Ilhota, Porto Belo and Bombinhas, etc. Caminho da Luz, in Minas Gerais, is another option, it is 180 km, long and need a little more time to complete.
For experts
The one who is experts difficult trails, then start Estrada Real, which connects Diamantina to Paraty and passes through the states of Minas Gerais, Sao Paulo and Rio de Janeiro. This The 1,000 km long trail will give you chance to cover up all major three of Brazil all at once.
Chapada Diamantina, in Bahia, is also a destination for cyclists. Among its many trails, there is a 270 km that goes around the entire Chapada, passing through its main attractions. While cycling on the trail, you will observe many natural beauties. The place hosts important cycling events such as the Brazil Ride, one of Latin America's biggest competitions in sport. Another route where nature impresses is what connects Novo Acordo to the Ponte Alta do Tocantins, in Jalapão, in the state of Tocantins. The stretch of 450 km is extremely difficult, especially because of the amount of sand on the roads. Choose the stop an witness the beautiful and to relax in the cold water.
Before starting the tour make sure to read the traffic rule an guidelines. Buy required equipment an stuffs. Carry package food along with , so if in case you will not get anything to eat while cycling, you can stop and have the food. Re-hydrate yourself every 10-15 mins. And at the end make sure to take a road map. Enjoy cycling on the adventure filled trails of Brazil.