World Cup 2014 – FIFA 2014 World Cup in Brazil Travel Packages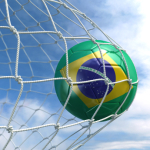 Worldcup Travel Plans
We only work with custom packages for the FIFA worldcup.  Now that the groups and matches have been decided, you can plan your travel to Brazil and inside Brazil for the worldcup.  Whether you want to follow the USA Team, Mexico, Italy, Colombia, Portugal, we at brol.com can assist you with your travel needs during the Brazil Worldcup.
The Venues:
Porto Alegre, Curitiba, São Paulo,
Rio de Janeiro, Belo Horizonte, Brasilia,
  Brazil World Cup 2014 stadiums: Interactive Guide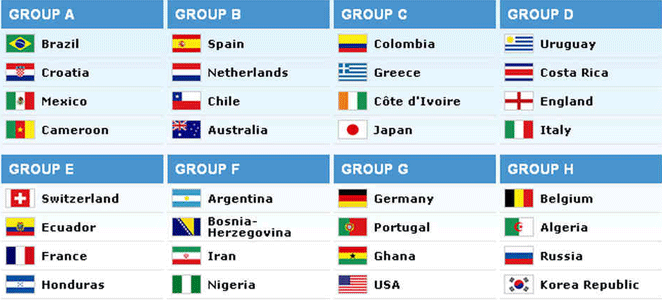 International Flights to Brazil, Domestic flights inside Brazil and Hotels during the Worldcup
You can check our booking engine now and find the lowest available fare to Brazil for the World Cup.  Check the match schedule, and decide which matches to see and where.
Altough the Brazil Airpass is available for sale during the Worldcup, because of high demand, it is very unlikely that seats will be available for the Brazil Airpass during the Worldcup.
Hotels rooms are  limited and in high demand during the Cup, therefore hotel rates are significantly higher than normal. We have arrangements with hotels in all Worldcup venues. Please check some hotel price range during the worldcup, BEFORE you complete the request. We are unable to obtain "Deals or Budget" hotels.
We offer you the convenience of arranging custom packages including flights + Hotel during the Brazil Worldcup.  Please complete the travel planning form below with some details about your plans and our agents will send you a proposal for your trip to Brazil during the Worldcup.
There is no obligation to receive a proposal. If you decide to RESERVE the package we suggest, then we will need a 10%  deposit (non-refundable) to secure the services you requires, and full payment is due within 24 hours after the package is confirmed.
Did you check the Hotel Rate Range? Please CHECK AVAILABLE HOTEL RATES BEFORE submitting your request.