Brazil to host first Indigenous Peoples World Games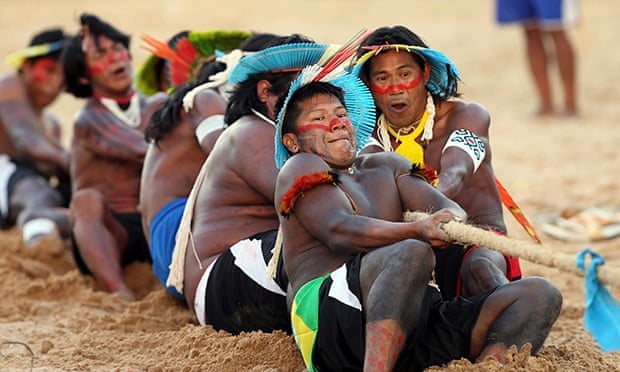 Last year it was the World Cup of soccer, and in 2016 Rio de Janeiro will host the Summer Olympic Games, but in September of this year, Brazil will host the first ever Indigenous Peoples World Games. The event will take place in the city of
Palmas, in the northern Tocantins State, from 18 to 27th of September.
There will be representants from 48 ethnicities, among 4,000 athletes from 22 countries.
Brazil has had a dozen Indigenous games for its own natives since 1996, and decided to expand the games internationally. Brazil has nearly 900 thousand indigenous peoples, from 305 nations, who speak 274 languages.
Some of the sports to be disputed include rokra (similar to lacrosse, but using sticks and coconuts), a variety of soccer (xikunahity) that only uses the head to touch the ball.
For more information, visit the official World Indigenous Games website.