Gramado, Rio Grande do Sul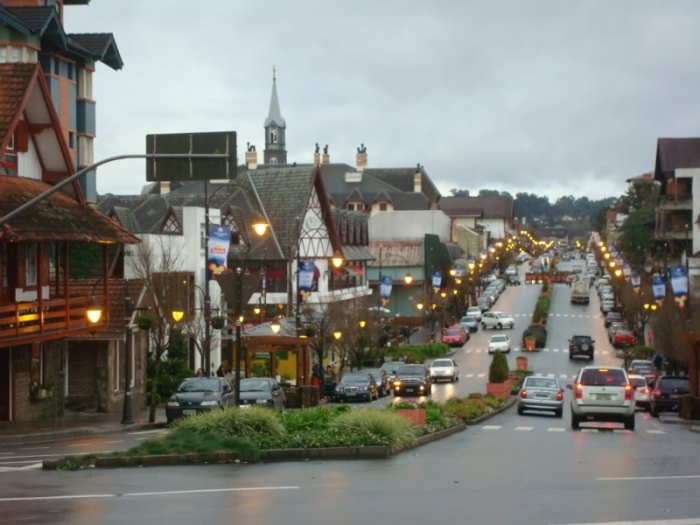 The time to head to Brazil is now, and the city of your choice should be Gramado. When you travel to this beautiful city, there is so much to do. You will find that the city is rich in culture and tourism. Before you schedule your flights, make sure you have the best rates available, in addition to flight flexibility; this is possible when you purchase a Brazil Airpass.
History of Gramado
After being originally settled in 1875, Gramado was became an official village in 1937. In 1954, Gramado became a municipality. This city was originally known as a summer tourist resort; however, in modern society, people travel from all around the world to Gramado, year-round.
Fun Fact: When the city of Gramado is decorated with lights and wreathes, these decorations are made from material that has been recycled by the local residents.
What to do in Gramado
When you are visiting this tourist town, you will find a variety of things to do, and places to see. You can go climbing, hiking, camping, fishing, and paragliding while on your trip in Gramado. If you enjoy drinking wine, there are a variety of venues that are known fortheir great wine. The eco-tourism in Gramado is exceptional. Those travelers who enjoy arts and crafts should consider planning their vacation in this Brazilian city during Art Weeks. If you love films, or are a filmmaker, the Gramado Film Festival is an annual event that should be on your calendar. Black Lake is also a place that many tourists and locals love to visit in order to relax and enjoy the ambience. Everything in Gramado is available in abundance.
Hotel Accommodations
Finding a hotel in Gramado is not hard to do; you can find a variety of hotels and resorts in this town that is known widely for its tourism. Some of the resorts have rooms and packages that can accommodate your entire family, or rooms that are used as a romantic getaway. In addition to the many amenities, you will receive great customer service from the staff of the hotel that you choose to stay in while on vacation in Gramado. Some of the most popular hotels and resorts that you can stay in when you take a trip to Gramado include the Boutique Hotel Varanda das Bromelias, Hotel Casa da Monthana, Hotel Ritta Hoppner, Estalagem St. Hubertus, Kurotel Longevity Center and Spa, Hotel Pousada Le Chateau, and more.
Weather in Gramado
Always be aware of the weather before you plan your trip to Gramado. The weather in this city can get pretty cold, which is why many travelers who want to avoid hot Brazilian cities travel to this vacation destination. The winter in Gramado is typically between the months of June to September. Even though the area can get cold, you will generally not experience any snowfall. January to March are the warmer months in Gramado. Although it is warm, it is never too hot during the months of January, February, and March;however, these months are when you will experience the most rainfall.
Traveling in Gramado
Now that you know about the weather, hotel accommodations, and the beautiful sights to see in Gramado, you will need to learn about scheduling flights and purchasing your airline tickets. Before you purchase any tickets for this trip, you should purchase a BrazilAirpass. This airpass can save you money on multiple flights. It could also help you secure a specific rate for tickets. To learn more about a Brazil Airpass, ask the travel agent that you are booking your vacation through. You can only purchase the airpassoutside of Brazil; it is not valid for purchase while you are on vacation in Brazil.
Start Planning Your Vacation Now
Now that you know Gramado is the perfect tourism destination for you, start planning your trip today. You can find the best deals on hotels, flights, tours, and more when you plan your vacation to this Brazilian city well in advance. Do not wait another momentdeciding if Gramado is the vacation spot for you; start planning the trip that you deserve!