Brazil and United States Start Open Skies policy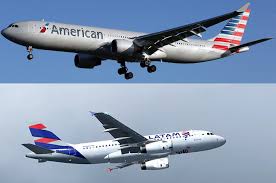 Seven years after it was signed, and a long ratification process, the open skies agreement between the United States and Brazil finally went into effect.
The US department of state said that "The Agreement strengthens and expands our already strong trade and tourism links with Brazil and will benefit American and Brazilian businesses and travelers, and allow for an expansion of air service opportunities and encourage vigorous price competition by airlines, while safeguarding aviation safety and security."
Under the agreement, U.S. and Brazilian Airlines are free to operate as many flights as they want between the two countries.  Before the open skies agreement, the rules that had been effect since 2011  allowed U.S. and Brazilian carries to operate a combined 301 flights each per week from the U.S. to Brazil. There were also limits on the number of flights that could land in Rio de Janeiro and Sao Paulo.
The open skies deal also eased Rules related to customs, taxation and remittances.
Also very significant for the air traffic between the two countries is that, with the agreement in effect, the US Department of Transportation can start the  review of the joint venture between American Airlines and South American powerhouse LATAM, announced in  in early 2016, when the carriers announced their plan to obtain anti-trust immunity so they can  jointly operate, sell and schedule flights between the United States,  Canada and Brazil, Chile, Colombia, Paraguay, Peru and Uruguay.
Colombia , Brazil, and Uruguay have already approved the proposed joint venture between American Airlines and LATAM.