Azul and Latam announce codeshare partnership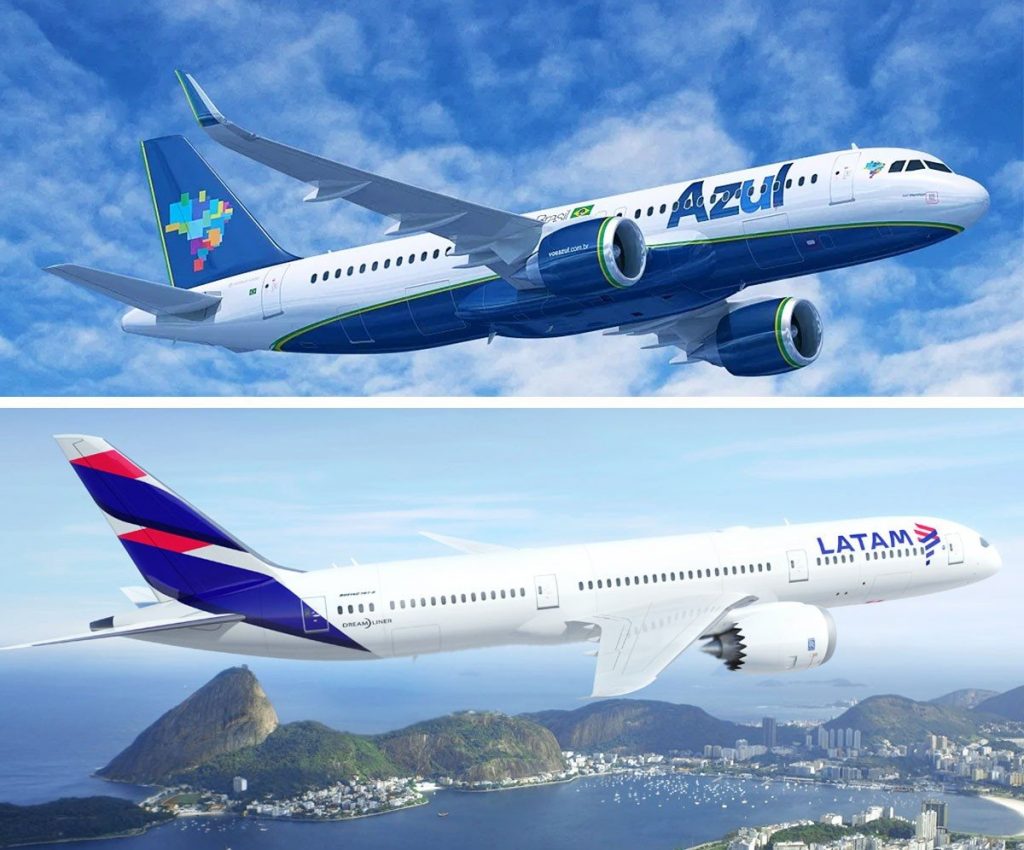 Azul Airlines and Latam Airlines Brasil are now partners. The airlines announced a codeshare agreement to connect routes on their respective domestic networks in the country. The agreement also includes the TudoAzul and Latam Pass loyalty programs: their members can accumulate points in the plan of their choice.
The codeshare agreement will initially include 50 non-overlapping domestic routes to/from Brasília (BSB), Belo Horizonte (CNF), Recife (REC), Porto Alegre (POA), Campinas (VCP), Curitiba (CWB) and São Paulo (GRU) ). With the shared ticket, the traveler who embarks on Azul and Latam flights on the same trip will use only one ticket for check-in and baggage drop off.
Before the COVID-19 crisis, Azul and Latam Airlines Brasil served a total of 137 destinations in Brazil, with 298 routes and 1,632 daily departures.
The CEOs of both companies celebrate the signing of the agreement. For Azul leader John Rodgerson, customers will see unparalleled benefits. "With Azul's highly connected airline network serving many destinations in Brazil and Latam's hubs, our fleet and network complementarity will offer customers the broadest range of travel options. Also, both airlines have a history and passion for customer service, and we look forward to showing it together. "
On the Latam side, CEO Jerome Cadier speaks of a sign of the airline's long-term commitment to the Brazilian market. "This codeshare agreement will offer customers access to the largest network of flights in the history of the country. We understand that the COVID-19 crisis requires innovative responses to help boost the region's economy, and today's announcement is part of our contribution to that effort. With the shared values ​​of customer service from both Azul and Latam and complementary routes, we hope to offer an industry-leading experience for customers in Brazil. "
There is still no date for when the agreement will come into force. In a message to its customers, Latam Brasil points out that "both companies will work for the implementation of this agreement to happen as soon as possible," points out the company.