Airplane Tickets to Brazil
Looking to catch a flight to Brazil? When it comes to your vacation, it can be hard to find tickets to Brazil at a fair price. Why should you have to shop around for deals though? Let one of our professional and friendly travel agents handle it for you! We have Private Discount airfares from the USA to Brazil. This includes all the major carriers Aerolineas Argentinas, American Airlines, Azul Airlines, Delta Airlines, LAN Airlines, TAM Airlines, and others. These deals are ONLY available via our travel agents. Simply fill out the information on our page for booking and price information. A real person will be in contact with you by e-mail as soon as possible.
Discounted Airlines Tickets to Brazil for Vacation Time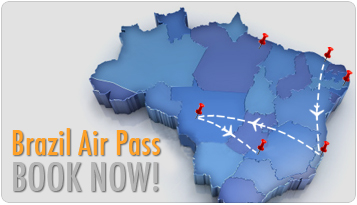 We offer the best deals on airline travel tickets to Brazil anywhere! Brazil is a popular vacation spot, and a beautiful country to boot. There are beaches to lounge back in, places to explore, and we even offer vacation packages! You can even enjoy Carnival which is the biggest party in the world! Packages for the 2016 Carnival are available right now!
At Brol.com, we have the best team of Brazil travel experts you can find anywhere! Why should you have to do all the heavy lifting when it comes to finding out how to plan our your vacation? Let us do all that for you! Packages, vacation, lodges, fight tickets, cruises, hotels, and custom advice can all be found right here with us. We understand each client who comes to us is unique. We will make sure our program caters to your needs and answer any questions you may have about the trip. We want people to experience how gorgeous Brazil is, and we don't see why you should have to pay more than necessary to experience it!
Why Purchase Airline Tickets to Brazil Through Us?
Traveling is one of those pleasures in life everyone needs to experience. Why wait tomorrow? Travel now when the entire world is out there waiting for you! There are so many places to visit when you first come to Brazil. There is the ever famous Rio de Janeiro that is a popular vacation spot. There is also the Amazon Rainforest, and other parts where you can get in touch with the wildlife of Brazil. If you're not interested in the nature part of Brazil, why not enjoy one of the many luxury cruises?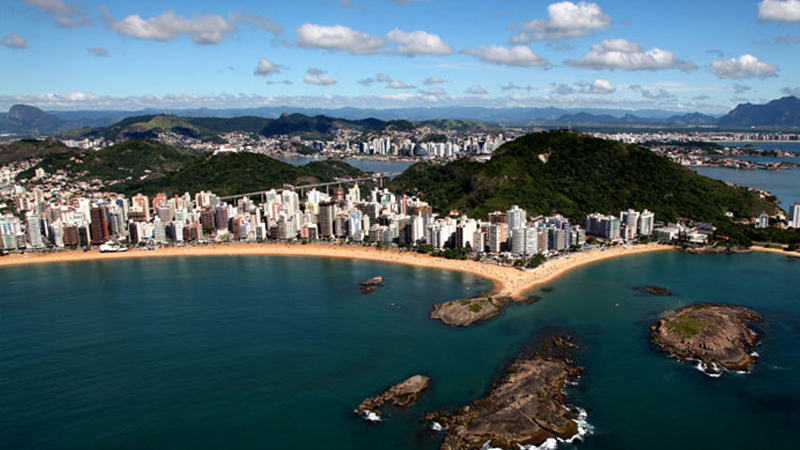 So, the first question people ask themselves when visiting Brazil. What city do they visit first? Let us go out on a limb here and say Rio for starters if you're considering taking a vacation. Rio is an amazing city, and a fine example of the type of culture you can expect in Brazil. Amazing tourism, friendly people, excellent taste in music, and picturesque scenery that will sweep your breath away on a cool evening breeze. Rio de Janeiro has a rich, unique culture that can't be found anywhere else. The historical landmarks are indescribable, and can leave you speechless. The nightlife can have you staying up to the party until sunlight kisses the edges of the city. Rio is the city with the reputation of leaving a lifelong impression on you long after your visit is over. When you begin to plan your trip, consider a Brazil Airpass so you can save money on tickets and flights.
In Rio de Janeiro, there is so much to see and do. Boredom will be nothing more than a word in the dictionary. Rio de Janeiro's rich atmosphere is sure to keep you entertained from the moment you step into the city from the time you board your plan to leave. There are many historical landmarks to enjoy while traveling to the city. You can learn about the history of the city and see the culture of Brazil firsthand. You can also take a tour of the town and see the wonderful atmosphere that has come to be known as Rio de Janeiro. The culture of this city is breathtaking. You'll have enough memories of the place to last you a lifetime, and you'll probably have to come back for a second visit to experience more of Rio!
At Brol.com, we love it when customers come to us for Brazil airline tickets. We know what a pleasure it is to travel to exotic locales. Wonderful experiences, new memories, and there is just so much Rio de Janeiro has to offer! So, why wait until next year to experience Brazil? We guarantee to get you the best prices available when it comes to the airline tickets! Our travel agents are always ready to help and are very friendly. They will answer any questions or concerns you may have. Please, visit Brazil as soon as possible!