TAP flies back to Brasilia and Salvador
Brasília and Salvador are the two Brazilian destinations that will have their activities resumed by TAP in September. The company operates again in these cities with two weekly frequencies. TAP has gradually resumed its operation and has scheduled 23 weekly round-trip flights between Brazil and Portugal for September. With these two routes, the company already reaches eight routes in Brazil; before the pandemic, the company operated in ten Brazilian destinations.
Until September 7, customers will be able to purchase their airline tickets at a 15% discount, according to conditions that can be consulted with the travel agent of the passenger's preference.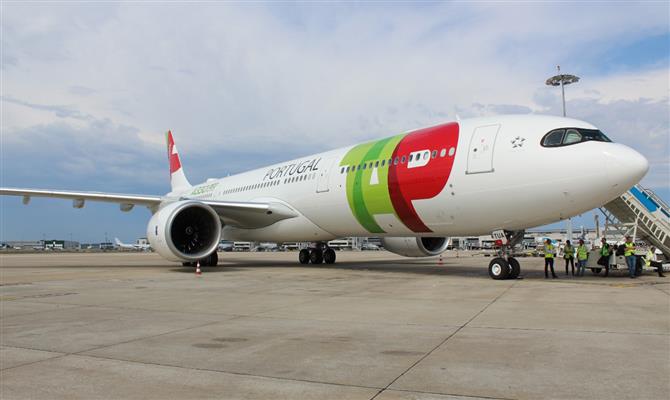 In addition to these two cities, TAP has also resumed its activities to destinations in São Paulo, Rio de Janeiro, Belo Horizonte, Fortaleza, and Recife, with flights to Lisbon and Porto. The 15% discount applies to any ticket issued from Brazil to Europe via a travel agent.
The first TAP flight to Brasilia after the flight was suspended due to the pandemic; the TP059 will be operated by an Airbus A330neo, which is scheduled to leave Lisbon at 11:40 pm and is expected to arrive in Brasilia on Thursday, September 3, at 5:10 am local time. The return to Lisbon will be on September 5, in TP058, operated by the same plane, with departure from Brasília scheduled for 18h55, local time.
Also, on the same day and at almost the same time, a TAP plane taking off to Salvador returns. The return of flights to the capital of the state of Bahia will also be carried out by an Airbus A330neo, on September 2, with departure scheduled for 11:45 pm, local time, on flight TP023. The return of this plane to Lisbon will be at TP022, on September 5, with departure from Salvador scheduled for 20h20, local time.
The list of routes and flights may be adjusted whenever circumstances require, given the dynamics of the evolution of taxes and restrictions in the various countries, due to the growth of the pandemic, as well as the growth of demand. This updated list can be consulted on the TAP website.
MANDATORY NEGATIVE PCR TEST
The Portuguese authorities have determined that all passengers on flights from Brazil must present the negative RT-PCR molecular test concerning COVID-19, performed within 72 hours before the flight, or the passenger will not be boarded for their flight.
All passengers whose final destination is Portugal, including Portuguese citizens and passengers residing in Portugal, can only embark in Brazil if they present the RT-PCR test for COVID-19 at the time of boarding.
We also warn that, as determined by the Portuguese authorities, airlines, including TAP Air Portugal, will only be able to accept the RT-PCR molecular test as a valid negative test. It will not be possible to take passengers who present any other type of test for boarding.
Therefore, only passengers who have a negative RT-PCR molecular test performed within 72 hours before the flight can board Brazilian flights to Portugal.