When it comes to exploring on your next vacation, you need a way to get around fast without being held back. You want to see as much of Brazil as you can all at once. So, why not invest in a GOL Brazil Air Pass? Prices start at $532 plus fees. That enough for four flights around Brazil! Still trying to find a reason not to invest in such an amazing deal? Well, we wanted to give you a few reasons why Brazil is so amazing!
GOL Brazilian Airlines
GOL is Latin America's largest carrier when it comes to daily flights in Brazil. There are many international destinations they have flown flights to like the United States. Belo Horizonte, Manaus, Brasilia, Sao Paulo, Reo de Janeiro, and even from New York to Sao Paulo. Why, GOL Linhas flies to Orlando from Sao Paulo twice a day.
GOL is the largest fleet of Airbus in Latin America as well. They have been put to use a brand new Boeing 777 when it comes to the long haul trips to Europe and pretty soon to the United States too! GOL Brazilian Airlines holds themselves to the top of the line, and will make sure you get where you need to go safely.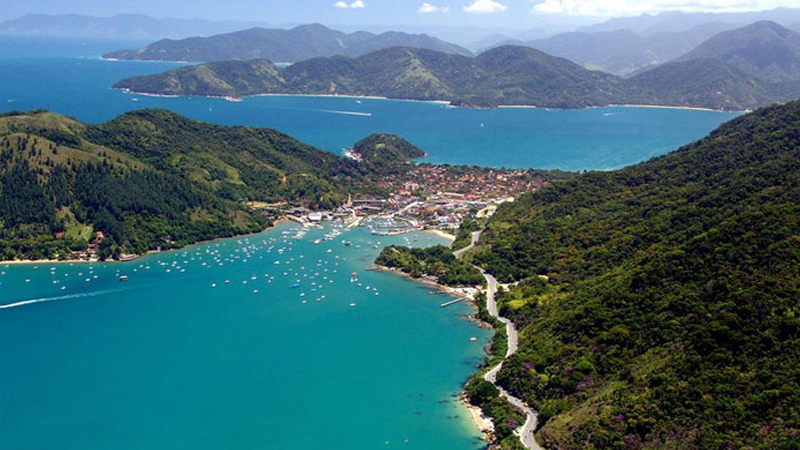 How a Brazil Air Pass Benefits You
Brol.com is proud to be a partner of GOL Airlines. We have been with them ever since they started their first flights between Sao Paulo and Miami. Each year we sell several thousand GOL Airline tickets to our clients. At Brol.com, we hold ourselves to a high-quality standard when it comes to travel agencies. We week to provide the highest quality customer service to be found anywhere, and provide discount rates with GOL Airlines to show how much we care. We believe each and every one of our clients deserves to have the vacation of their dreams.
We know not everyone is traveling to Brazil for pleasure. If you're traveling for important business to Brazil, Brol.com can help you there too! Brol.com can make sure you can cash in on the savings we provide too. We offer business class tickets at discounted prices when it comes to the GOL's modern fleet.
Planning a trip is always stressful. Your hands are always full, and you have to make sure everything is done on your to-do list. Why should you have to focus on planning your dream trip when Brol.com can do it for you? Our agents are trained to handle all the small details for you. They can research the different fares and rules, GOL schedules, routes, and overall will just serve your travel needs better than ever!
Book your GOL Airlines flight today for a discount price! We have an online booking engine so you can search for the kind of flight you want. If you don't feel like using our online booking engine you can always call brol.com at 1-(888) 527-2745. Our agents will be more than happy to assist you with any needs you may have.
We also welcome you e-mail us at [email protected].
Do you want a quote instead for your trip? Our travel agents are always happy to help, and we provide a free quote request service as well. All you have to do is fill out a form on our website with some basic information. One of our travel agents will be in contact with you as soon as possible. Why not plan ahead of time for your dream vacation? We know you deserve it, and the sooner, the better!
GOL Airlines Cares About You
At Brol.com, we not only care about you, but so does GOL Airlines. They're one of the best airlines in all of Brazil. They will get you where you want to go in Brazil on discounted flights. By investing in a GOL Airpass not only do you get to cover as much as Brazil as you want. It also helps to plan out your dream vacation even better. There are so many places to visit in Brazil! Rio de Janeiro, the Amazon Rainforest, and the countless historical landmarks you have to see in person to truly appreciate!
We will make sure to take care of all the small details of your trip. Everything from the plane you need to board to the hotel you'll be staying at each night! Why not travel to Brazil at your leisure? You shouldn't have to spend hours searching for the best deals for your trip online. Let us handle all that heavy work for you so all you have to worry about is where you're going to enjoy yourself while on your trip. At Brol.com, we're the one travel agency who cares about you. We'll do everything we can to make sure all your needs and interests are met!