Flight from New York to Brasilia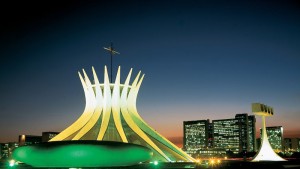 Located in the Central Plateau, the Federal District is home to the capital of Brazil, Brasília, declared a Historical and Cultural Heritage of Humanity by UNESCO in 1987.
The current federal capital, inaugurated in 1960, was built under President Juscelino Kubitschek. Brasília is a cosmopolitan city with immigrants from all over the country, and large foreign diplomatic representation. Its urban layout is unique.
Lake Paranoá contributes to its picturesque side, where you can practice water sports. It has excellent infrastructure for events and cultural activities are eclectic.
To Search for the Lowest Available Fare from New York to Brasilia, please use the form below