Flight from Miami to Salvador, Bahia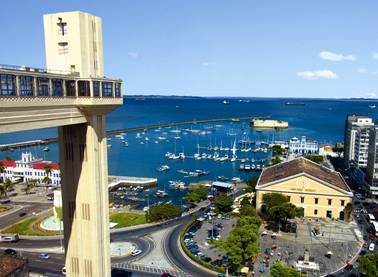 Flight from Miami to Salvador, Bahia
Salvador is known as the "cultural capital of the country", birthplace of big names in the arts, especially worldwide. The streets of Historic Downtown transports tourists to the early history of Brazil.
The state of Bahia has always had a distinctive coastline, with the largest number of beaches in the country. Therefore, nature has been generous in the 50 miles of coast along Salvador, where the natural beauty are as vast as the coastline itself. With so many beaches is easy to explain why the city is so popular for water sports.
The riches of the city can be seen in every corner. Joy, creativity, musicality, rich folklore and culture are inherent in the people of Bahia, who took the mixture of races and customs as its main seasoning. Visitors arriving at Bahia are always well received, because in this state, all are white, blacks and Indians. Therefore, Salvador is the capital of multiplicity and, potentially, the largest tourist destination in the country.
To Search for the Lowest Available Fare from Miami to Salvador, Bahia, please use the form below