We are working on the Brazil Airpass booking Tool.
Until we are done, please complete the Airpass Planning Form, and our agents will find the best Airpass Itinerary for you.
Travel inside Brazil and South America for a flat low price using the Brazil Airpass and South America by TAM or GOL Airlines
If you prefer, our agents can look for the flights and make the reservations for your Brazil Airpass or South America Airpass.  Just complete the Airpass planning form, and we will assist you.
Brazil Airpass Frequently Asked Questions – FAQ 
Travel inside Brazil on any GOL Airlines flight. Price starts at only U$529 + taxes & fees for any 4 flights inside Brazil. Up to 9 flights can be booked for additional cost.

You will be directed to a planning form while we are under maintenance


Travel inside Brazil on any TAM Airlines flight.  Price starts at only U$532 + taxes & fees for any 4 flights in Brazil. More flights can bebooked for additional cost.

You will be directed to a planning form while we are under maintenance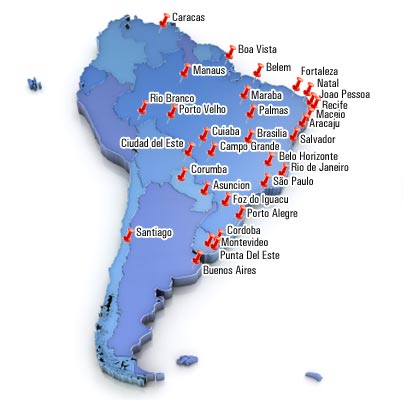 Travel inside South America on any GOL Airlines flight, starts at U$629 + tax for 4 flights

You will be directed to a planning form while we are under maintenance