Let the experts at brol.com plan your next business trip to Brazil and South America, so you can focus on your business. Our professionals will provide you knowledgeable advice on best flights from US to Brazil, Argentina, Chile.
Request your Business Trip to Brazil now!
The benefits:
Personal Service, you will always talk to a travel agent.
Discount Business fares on major carriers from US to South America, and also from South America to USA.
Exclusive driver in Miami and New York when you purchase a first or business class ticket on TAM, you get FREE executive transportation from your house/office to the airport in Miami and New York. (Apply to First Class and Business class tickets booked on C and D classes only)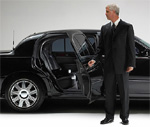 Free Driver in Miami and New York

With a First or Business Class Ticket on TAM Airlines (restrictions apply)

Hotels:
Because we know the country, we can suggest hotels that are better suited for your particular needs. Going to an event? We can get you a hotel near the event. Please ask one of our professionals.
Special interests and services
Sometimes business will take you to special locations with no nearby airports. Or transportation. A production plant in the countryside, a coffee or orange farm? Relax, we can arrange for private transportation, driver, translator so you can focus on your business..
Useful links about Business in Brazil